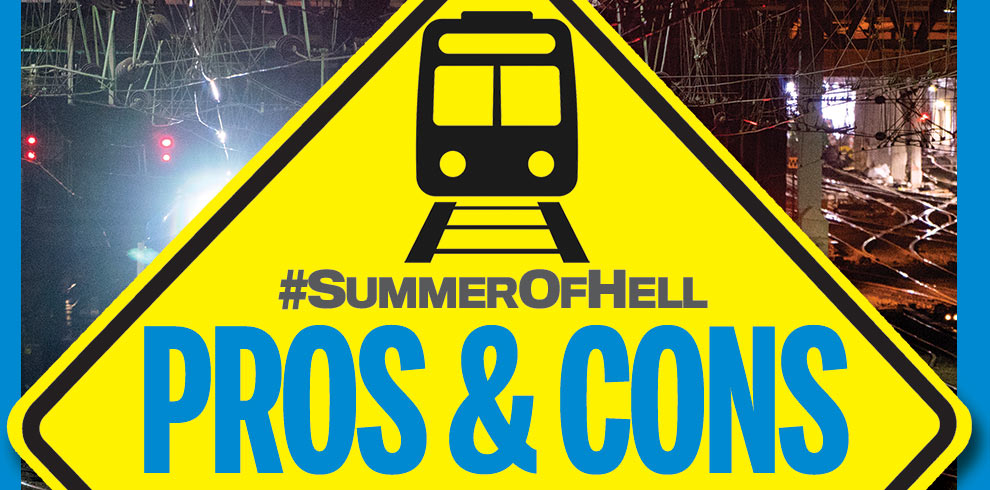 Being armed with plenty of information could help make the Long Island Rail Road's so-called ''summer of hell'' a little less hellacious for the LIRR's 300,000 daily riders.
Here are some useful tidbits that could help commuters navigate the many options available to them:
---
Avoid commuting altogether
The LIRR is counting on some commuters taking summer vacations, extended weekends or working from home to avoid the risks of commuting in July and August. The MTA has even sent letters to some employers encouraging flexibility.
There are also a number of co-working and temporary office spaces that can be rented by the month both in New York and on Long Island. For those who prefer to stay close to the office, some hotels are sensing an opportunity: Hotel Hayden and Hotel Henri, a pair of boutique hotels near Penn Station, are offering 10 percent discounts off their cheapest rate with the promotional code COMMUTE.
Pros: No commuting = no commuting problems.
Cons: If the MTA's mitigation plan goes smoothly, the commute may not be so bad on most days, and you'll be out vacation or personal days that could have been better used at other times. What's more, if you plan to stay home but find yourself having to get into New York City in a hurry, you may have fewer options than if you planned ahead. There's also something to be said for face time with employers, employees and clients.
---
Commute outside the rush hours
The track outages at Penn Station are expected to affect train service only during peak hours, which the LIRR considers Monday through Friday between 6 and 10 a.m. westbound and between 4 and 8 p.m. eastbound. Outside those hours, and on weekends, the LIRR says it has enough capacity to run its normal schedule of trains, even with fewer tracks available at Penn.
Pros: Off-peak travel is typically less likely to be affected by delays, crowding and other problems that tend to occur more frequently during rush hours. It's also cheaper. Off-peak tickets are being offered at a discount of more than 25 percent compared to their peak counterparts.
Cons: Although rush-hour ridership tends to dip in summer, it is more than offset by the increase in leisure travel in July and August — typically the highest ridership months of the year. So, even outside of rush hours, don't be surprised for trains to be standing-room-only, and for a lot of that room to be taken up by surfboards. And, because other commuters will likely also avoid the rush hours, off-peak hours may be even busier than usual for the summer.
Traveling outside of the rush hours can also mean either getting up a lot earlier than usual, or getting home a lot later. And if you aim to head home before the rush but run late, you'll have to pay the difference between the ticket prices on board a train.
What's more, although the LIRR said it doesn't expect off-peak service to be affected by the disruptions, if another problem arises during the evening rush, the LIRR is likely to suspend westbound service into Penn Station, affecting off-peak customers. The LIRR is also canceling three overnight trains into and out of Penn Station in order to run some extra trains early in the morning rush hour.
---
Penn Station
Despite the track outages, the LIRR is still running the majority of usual trains to and from Penn Station in Manhattan, including about 80 percent of its rush-hour service and all of its usual off-peak service.
Pros: Even with the reductions, the LIRR will run more trains, by far, to and from Penn Station than any other New York City terminal. For customers not looking to change their usual commute, sticking with Penn Station may be the best option — especially if they work in midtown Manhattan.
Because some customers are likely to avoid Penn during the construction work, and there are fewer rush-hour travelers during summer, it's possible Penn might be far less chaotic than on a typical weekday. And while the LIRR is cutting service during the height of the rush hours, it's adding some trains just outside of them.
The LIRR is also adding some cars to trains to reduce crowding. Helping matters more is the recently opened, spacious customer concourse at the west end of Penn, beneath the Farley Post Office building.
Cons: At the site of Amtrak's construction work, there's no telling what could go wrong at Penn and how it will affect service beyond the already planned disruptions. If an unexpected problem does arise at Penn, the consequences could be severe because the station is already operating at considerably reduced capacity.
Penn Station customers could also experience crowding, even during off-peak hours, as commuters try to avoid the rush-hour disruptions. What's more, for all the inconvenience, the LIRR is offering no fare reductions for travel to and from Penn Station once the service disruptions begin Monday.
---
Atlantic Terminal
Throughout the summer work at Penn, the LIRR will bolster its service to and from its second-busiest New York City destination, Brooklyn's Atlantic Terminal. The LIRR is adding some trains to and from Brooklyn, and also diverting some trains there that usually serve Penn Station.
Pros: Regular Brooklyn customers can attest to the experience typically being more pleasant than commuting to and from Penn Station. Opened in 2010, Atlantic Terminal features a fairly robust train schedule, six tracks and a dedicated train yard. That means trains are usually available for boarding well before their departure times — eliminating the mad dash that comes with most rush-hour trains at Penn.
Brooklyn trains are usually far less likely to be affected by delays and other disruptions than those going to and from Penn. It also has direct connections to several subway lines serving Manhattan. Even outside of the summer disruptions at Penn, Atlantic could be a better, and faster, option for some commuters, especially those working in lower Manhattan. To top it off, the LIRR is offering fare reductions averaging 25 percent to and from Brooklyn all summer.
Cons: Despite being a relatively new station, Atlantic Terminal is missing some of the amenities to which Penn Station customers may be accustomed. There's relatively little seating at the station, no escalators leading up from the subway stations below, and cellular connectivity is abysmal throughout most of the Brooklyn line.
Brooklyn commuters are also more likely to have to transfer at Jamaica to complete their travel. And Atlantic Terminal is not an option at all for customers on the Port Washington line, which does not connect to the station.
---
Hunterspoint Avenue
Located in Long Island City, Queens, LIRR's little-used third NYC terminal is expected to take some of the pressure off Penn Station this summer. The LIRR will divert some morning trains that usually go to Penn to Hunterspoint Avenue instead, and also originate more evening trains there.
Pros: With its connection to the 7 subway line, Hunterspoint Avenue is already a popular destination for commuters heading to Manhattan's East Side. Riders will have another option to and from the station this summer, as the LIRR plans to operate a ferry to and from 34th Street in Manhattan from the nearby NYC Ferry Hunterspoint South terminal.
The spacious "double decker" coaches that the LIRR typically operates at the station are among the roomiest and most comfortable in the LIRR's fleet. The LIRR is also reducing fares for Hunterspoint Avenue by an average of 25 percent this summer.
Cons: The biggest drawback to commuting to and from Hunterspoint Avenue is the lack of trains. Even during summer months, when the LIRR is adding service at the station, trains will run only during the rush hours at Hunterspoint Avenue — from about 6 a.m. to about 9 a.m. and from about 3:30 p.m. to about 7 p.m. If you travel on a reduced fare to the station this summer, but miss the last train out of Hunterspoint Avenue, you'll have to pay the difference between a Zone 1 and Zone 3 fare if you travel out of Penn Station instead.
As a station, the century-old Hunterspoint Avenue is pretty bare-bones. There's one platform and a pair of worn staircases on either end. The 7 train station, while nearby, is not directly connected and commuters could wait in lines to get into the station.
---
Ferries
To supplement its train service this summer, the MTA is offering ferry service at no extra cost from the newly built ferry terminal at Glen Cove and from the existing NYC Ferry terminal at Hunterspoint South at Long Island City. At Glen Cove, the ferries will take riders to and from 34th Street or Wall Street. From Long Island City, the ferries will go to and from 34th Street.
Pros: The Glen Cove ferry could be an especially good option for commuters living along the Oyster Bay line, especially those working in lower Manhattan, which will have direct ferry service. Generally speaking, ferries could be more pleasant and picturesque than other modes of travel, especially on a nice summer day. The Long Island City terminal is a short walk from the LIRR's Long Island City station.
Cons: It remains to be seen whether the new ferries will have enough capacity to meet demand. The MTA says, in total, the ferries will be able to accommodate 2,300 people. But only 350 parking spaces will be available at Glen Cove, which will have two ferry departures each morning. At Long Island City, customers will have to take a shuttle bus to connect to the LIRR's Hunterspoint Avenue station.
The travel time on the ferries, which will only operate during the rush hours, could also be unpredictable. The MTA says the Glen Cove ferries rides will take from 50 minutes to 1 hour and 20 minutes.
---
Buses
During rush hours, LIRR customers can ride, at no extra charge, express buses between eight designated locations on Long Island — Belmont Park, the Valley Stream LIRR station, Roosevelt Field, the Nassau Coliseum, the Seaford LIRR station, Bethpage State Park, North Hempstead Beach Park and the Melville Park & Ride — and three in Manhattan — at East 34th Street near the Midtown Tunnel, at West 34th near Penn Station, and near Grand Central Terminal.
The MTA is making 200 buses available for the effort, including from its own fleet and from two New Jersey-based coach operators.
Pros: For those in no rush to get to work or back home, the buses — especially those provided by two vendors, Coach USA and Academy Bus — should provide a roomy and comfortable ride during hot summer days. And for those taking the buses to or from western Nassau locations, such as Valley Stream and Belmont Park, the trip might not be all that long.
To minimize travel times, the buses will travel in the HOV lanes of the Long Island Expressway and the Queens Midtown Tunnel. The MTA is also offering free Taste of NY snacks and refreshments at the eight bus locations on Long Island.
Cons: The MTA says travel times will range from 71 minutes to 103 minutes, depending on distance. But, because the buses will have to navigate traffic along with every other vehicle, there's no telling how long actual travel times will be, and they could be quite long, especially for those traveling to and from Melville.
And although the MTA has set aside parking at some of the Long Island locations, it could be quite crowded at others, including the Valley Stream LIRR station and the Melville Park & Ride. There's been no parking set aside at the Seaford LIRR station, which MTA officials are calling a "kiss and ride" drop-off/pickup spot.
---
Subways
The MTA is encouraging commuters to take advantage of its subway system this summer, while service is reduced at Penn Station.
Pros: With nearly 500 stations in the New York City Transit system, there's no shortage of options for commuters looking to get around. In the mornings, the LIRR will offer free transfers at Jamaica, Atlantic Terminal and Hunterspoint Avenue, which all connect to subway lines serving Manhattan.
To help ensure that there's enough capacity on trains, the MTA says it will bolster subway service at LIRR stations during scheduled LIRR arrival times. The MTA, which moves 1.6 million people each morning by subway, says even if every impacted LIRR rider took a subway, it would add less than 1 percent to the system's ridership.
Cons: Like the LIRR, the city's subway system has faced numerous challenges in recent months, both because of record-high ridership and aging infrastructure. Delays caused by overcrowding have increased substantially in recent months. The crowding and long waits for trains may be especially treacherous in the summer months, when the underground stations tend to be oppressively uncomfortable.
The lines to get into subway stations at major LIRR transfer points, such as at Jamaica and Hunterspoint Avenue, could also be particularly long this summer. And, largely for logistical reasons, the MTA is not cross-honoring LIRR tickets in the evening. So, if you don't have a MetroCard, you'll have to pay to ride the subway on your way home.
---
Driving
Customers looking to avoid public transportation altogether could opt to drive to work this summer.
Pros: There's nothing like the comfort of your own car. Blast the stereo, and the air conditioner, and choose the best route. The MTA and New York State Department of Transportation are taking several steps to reduce traffic on the roads this summer, including by expediting several construction projects on the MTA's bridges and tunnels with the goal of finishing them by July 8, and suspending other road work or moving it to overnight hours.
The implementation of cashless tolling at some major crossings, including the Queens-Midtown Tunnel and Robert F. Kennedy Bridge, has helped. To further ease traffic, the MTA is offering 50 percent discounts for trucks that cross tolls during overnight hours.
Cons: New York traffic is among the worst in the nation, and there's pretty much no avoiding it if you're driving to and from Manhattan. The extra LIRR commuters who take to the roads, and the 200 express buses that the MTA will operate to serve railroad commuters, will only add to the congestion.
The MTA and state DOT say they'll be closely enforcing the rules of the road, including HOV regulations, throughout the summer. Then there's the matter of finding, and paying for, parking in Manhattan. A garage there could cost in the neighborhood of $500 a month.

It's costing riders more to ride a Long Island Rail Road train.
Fares went up beginning March 19, although monthly pass holders won't see the increase until they buy their April ticket.
On average, most riders will pay about 4 percent more, but some tickets will go up by as much as 6 percent.

| Zone | Monthly fare pre-hike | New fare | Percent increase | One-way peak pre-hike | New fare | Percent increase |
| --- | --- | --- | --- | --- | --- | --- |
| 1 | $184 | $190 | 3.26% | $8.25 | $8.75 | 6.06% |
| 3 | $218 | $226 | 3.67% | $10.00 | $10.25 | 2.50% |
| 4 | $252 | $261 | 3.57% | $11.50 | $12.00 | 4.35% |
| 7 | $287 | $297 | 3.48% | $13.00 | $13.50 | 3.85% |
| 9 | $338 | $350 | 3.55% | $15.25 | $16.00 | 4.92% |
| 10 | $377 | $391 | 3.71% | $18.25 | $19.00 | 4.11% |
| 12 | $446 | $461 | 3.36% | $21.75 | $22.50 | 3.45% |
| 14 | $485 | $500 | 3.09% | $28.25 | $29.25 | 3.54% |
LIRR fares are based on geographical zones; the higher the zone number, the higher the fare is and the farther the distance from Penn Station.
MetroCards and MTA bridge and tunnel tolls will be going up too.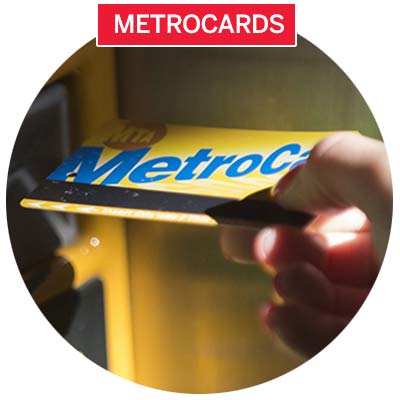 The cost of a monthly MetroCard increases by $4.50 to $121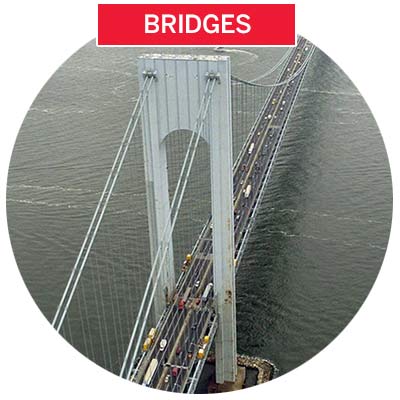 Tolls on most major bridges increase by 50 cents or less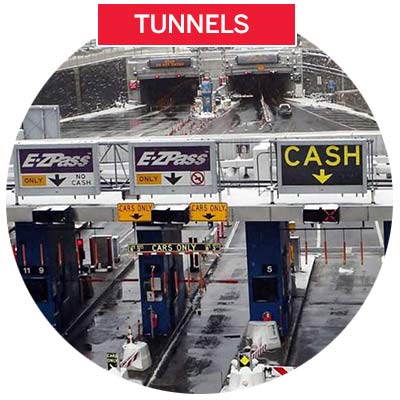 Tolls on most major tunnels increase by 50 cents or less
One piece of the puzzle
A monthly ticket between Mineola and Penn Station used to cost $178 in 2007. It will cost $261 beginning in April. For Ronkonkoma commuters, a monthly pass cost $267 ten years ago. It's going up to $391. And, as expensive as fares are, MTA officials say they pale in comparison to the cost of operating the largest public transportation system in the United States. Fares account for about 40 percent of the MTA's total revenue. Most of the rest comes from dedicated taxes and bridge and tunnel fares—meaning drivers are covering part of LIRR riders' trips.
But LIRR riders still aren't happy about the latest fare hike
It's the sixth in the last ten years. In that time, LIRR fares have gone up by about 38 percent.
Someone please explain this fare hike to me? I give you more money so you can get me home later? Surely I am missing something cc: @LIRR 👏🏻

— shannon gracie (@shay_gray) March 23, 2017
@mradzicki seriously, I am 4 for 4 with delayed AM trains this week, 2/3 on the PM. Well worth a fare hike. #LIRR

— John G. LaPlante (@JGL598) March 23, 2017
Fare hike took place yesterday and two of my trains have been canceled so far. Cool story, #lirr

— Bridget Mary (@ohbhayde) March 20, 2017
@LIRR my 1/2 hour train ride is at an hour, and counting. It's getting to the point where this happens more often than not. But fare hike?

— Erin Rafferty (@errafferty) March 17, 2017
But the MTA says the upcoming fare hike just keeps up with inflation—averaging about 2 percent a year. And they also point out that the increase is the lowest since the MTA adopted a schedule of raising fares every other year back in 2009.
But how do ticket prices compare with other costs over the last decade, on average?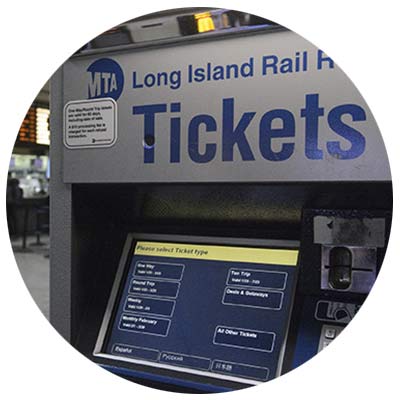 38%
Some of the steepest hikes have been from Mineola to Penn Station: $178 to $261, and from Ronkonkoma to Penn: $267 to $391.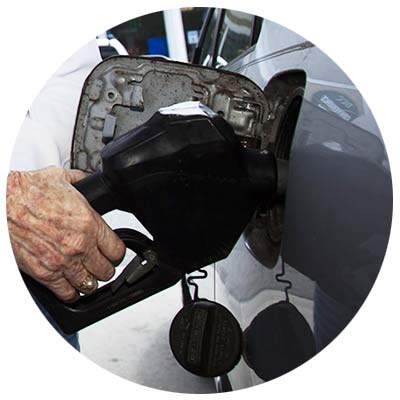 3.3%
A gallon of unleaded gasoline has gone from $2.27 to $2.35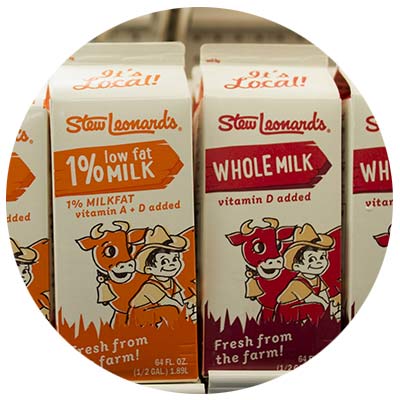 7.8%
A gallon of milk has gone from about $3.07 to $3.32
Source: Bureau of Labor Statistics
Improvements on the way
Still, MTA officials say customers are getting more for their fare dollar than ever before. The railroad says it's working hard to modernize and expand the 183-year-old railroad, including through big-ticket infrastructure projects. You just won't see the full impact of these projects for a few years.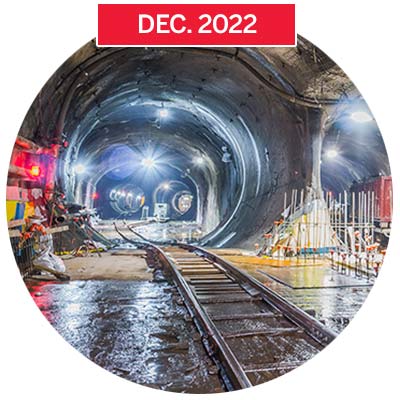 East Side Access
$10.2B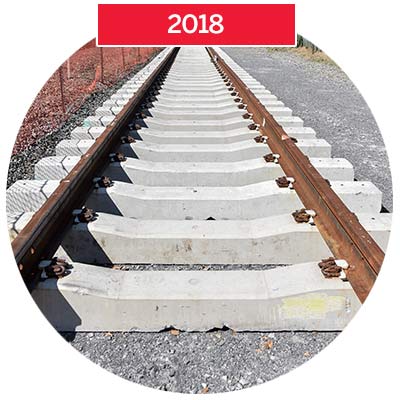 Double Track project
$387.2M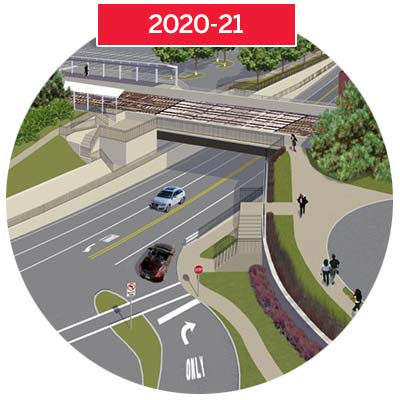 Expansion, including 3rd track
$2B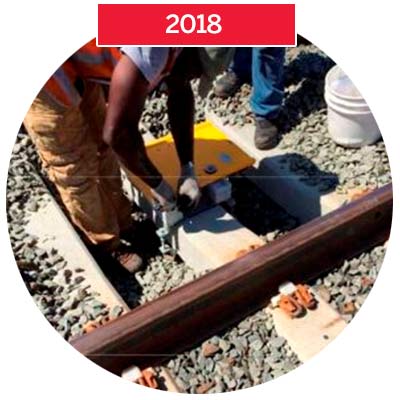 Positive train control crash technology
$968M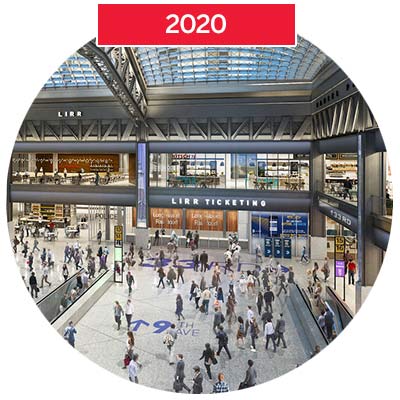 Penn Station renovation
$1.68B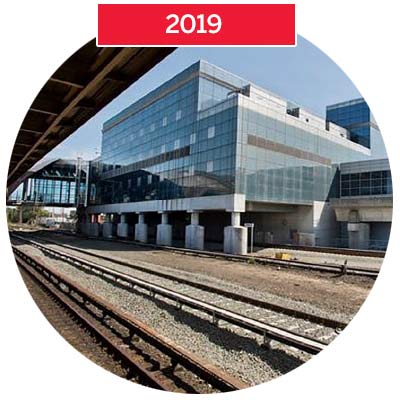 Phase 1 of Jamaica upgrade
$442M
In the meantime, the MTA has made some improvements over the years, including adding trains on some lines, the recent roll out of e-tickets and station renovations. And the agency has said it will consider new ideas, like discounts for trips made within Long Island and within New York City, when making further changes to fares in the future.
It won't take all that long. Another fare hike is scheduled for 2019.
Read the latest LIRR news