Watch Video
A Message From Our Owner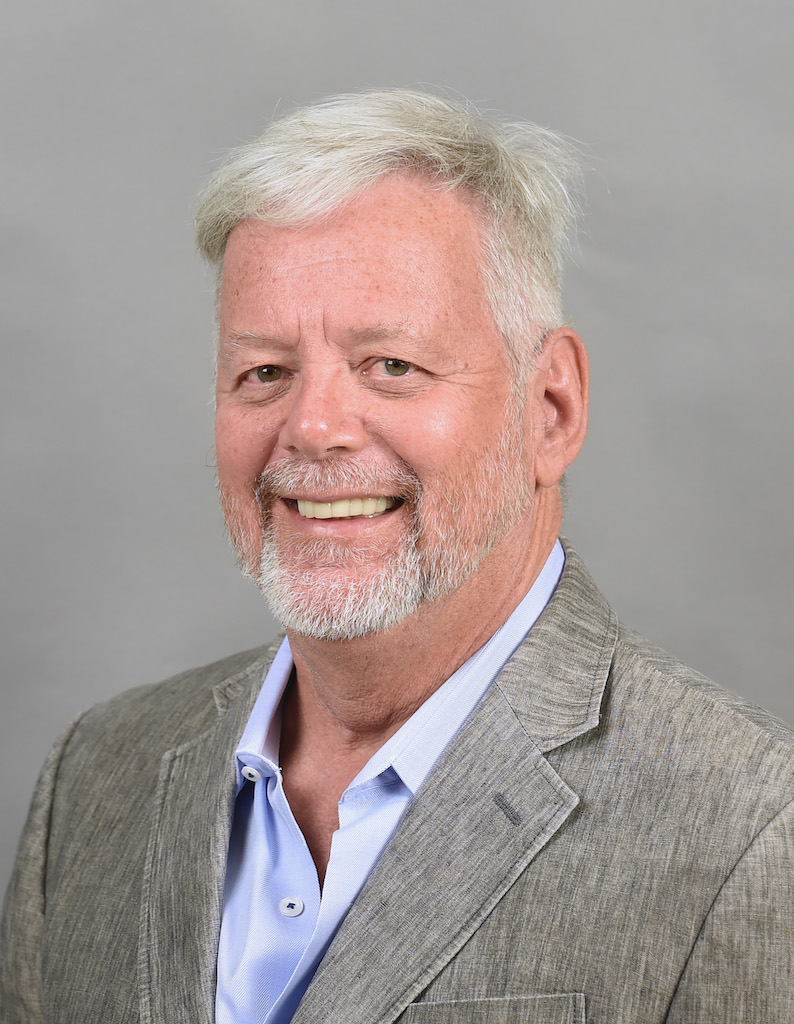 You wake up in the morning and your phone chimes an alert: Newsday has a fresh video available on a cool new bistro just minutes from your home. Another tap on your screen, and you're watching a live update on damage from last night's wild weather, along with a steady stream of Newsday's renowned, in-depth reporting on the issues that matter most to Long Islanders.
You decide to check for some things to do with the kids this weekend and you're blown away by all the choices. A little while later your phone alerts you that one of your favorite authors will be appearing next week in Newsday's posh new on-site theatre. Next, that text you signed up for on Long Island's music scene shows up in your e-mail. Turns out a band that you LOVE is coming to town—and sure enough, as a Newsday subscriber, you're entitled to a discount!
You reflect that it's not the first time your inexpensive Newsday subscription has saved you a bundle on everything from tickets to travel to fantastic meals.
Newsday has always served as the voice of Long Island with its tough, impartial reporting and its entertaining coverage of the personalities and places that make our Island unique. But Newsday is not your parents' paper anymore.
Newsday is transforming itself from a traditional newspaper into a cutting-edge multi-media content generation machine. The idea is to deliver stream of engaging stories on subjects we know you're personally interested in and passionate about.
The content will come to you on your smartphone, your tablet, your desktop computer and your TV in multiple forms, including podcasts and broadcast quality video.
Users will be able to sign up for media-rich e-mail newsletters on a wide range of popular subjects, including food and restaurants, music, health, fitness, business and careers, local sports, and things to do. You could also choose to receive an alert when a fresh piece is published on a favorite subject—such as a story about a quirky ice cream shop, new jobs at an emerging tech company, or the latest on where the striped bass are biting.
You can expect regular breaking news updates throughout the day, including reporters streaming live from the scene of developing stories.
You will no longer have to visit a dozen websites to find what you need. Newsday will be your one source to navigate life on Long Island.
Much of the expanded video and multi-media content will be produced out of a new, state-of-the-art tv studio in Newsday's new 130-thousand-square-foot headquarters in Melville.
It's a significant investment in the future of our company and Long Island.
Welcome To The New Newsday.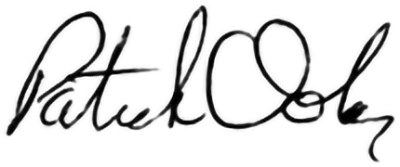 Exciting Live Events
In addition to expanded multi-media content, Newsday will also boost its popular lineup of live events. Food and wine tastings, conversations with authors, sports stars and thought leaders, health and travel expos, movie nights, car shows, even a series of concerts with rock, jazz, pop and classical performers. Some of the events will take place in a comfortable new multi-media theatre at Newsday's new offices. Most will be heavily discounted for subscribers.
Newsday subscribers will also enjoy numerous discounts on restaurants, services and merchandise.
It all adds up to a powerful package that informs you, saves you money, and helps you get even more from life on this beautiful Island we all share.
Dependable Local Coverage
The new Newsday experience builds on a tradition of journalistic excellence that is not going away. Newsday will retain and enhance its award winning investigative, feature and documentary units, as well as its cadre of experienced and locally knowledgeable beat reporters.
The newspaper you grew up reading will remain your trusted eye on Long Island. We are doubling down as a watchdog that protects you with deep investigations into government corruption and waste, environmental contamination and potential dangers to Long Island families and children
Newsday understands that truth is power — and that power belongs in your hands. We will continue to be unrelenting in our local coverage.
New Value to Advertisers and Businesses
And businesses will find plenty of opportunities in Newsday's exciting transformation.
"As Newsday transitions into the digital age, we are proud to help grow Long Island. Newsday will continue to be a hub for local businesses and consumers, for users to discover and for businesses to be discovered.
Long Island is a great place to live. We have our great shopping and boutiques, outlets, and malls with quality restaurants. We have world-class healthcare and exciting sporting events. Newsday will use leading-edge technology to match user interests and opportunities to connect with local events and businesses.
Keeping What Makes Newsday Different
New York City, the center of global media, often focuses more attention on Manhattan and the world than on the concerns of almost three million residents of Nassau and Suffolk counties. Newsday will continue to offer incisive coverage of world events, but with a critical eye to how they affect us at home.
Our 19 Pulitzer Prizes didn't happen by accident. No news organization covers Long Island like Newsday. And no other media can provide modern, all-purpose digital access with the soul of a beat reporter.
Of course, not everything that happens in Nassau County affects Suffolk County, or the East End, and vice versa. Now, with a multimedia, digital format, you will be able to precisely focus on the news and deep content most relevant to you."
One thing will never change — our core values of journalistic excellence, integrity and commitment to improving the quality of life on Long Island.
State-Of-The-Art TV Studio
Our new 130,000-square-foot facility represents Newsday's investment into Long Island's future and will include a television studio.
Check Out Our New Building Being Built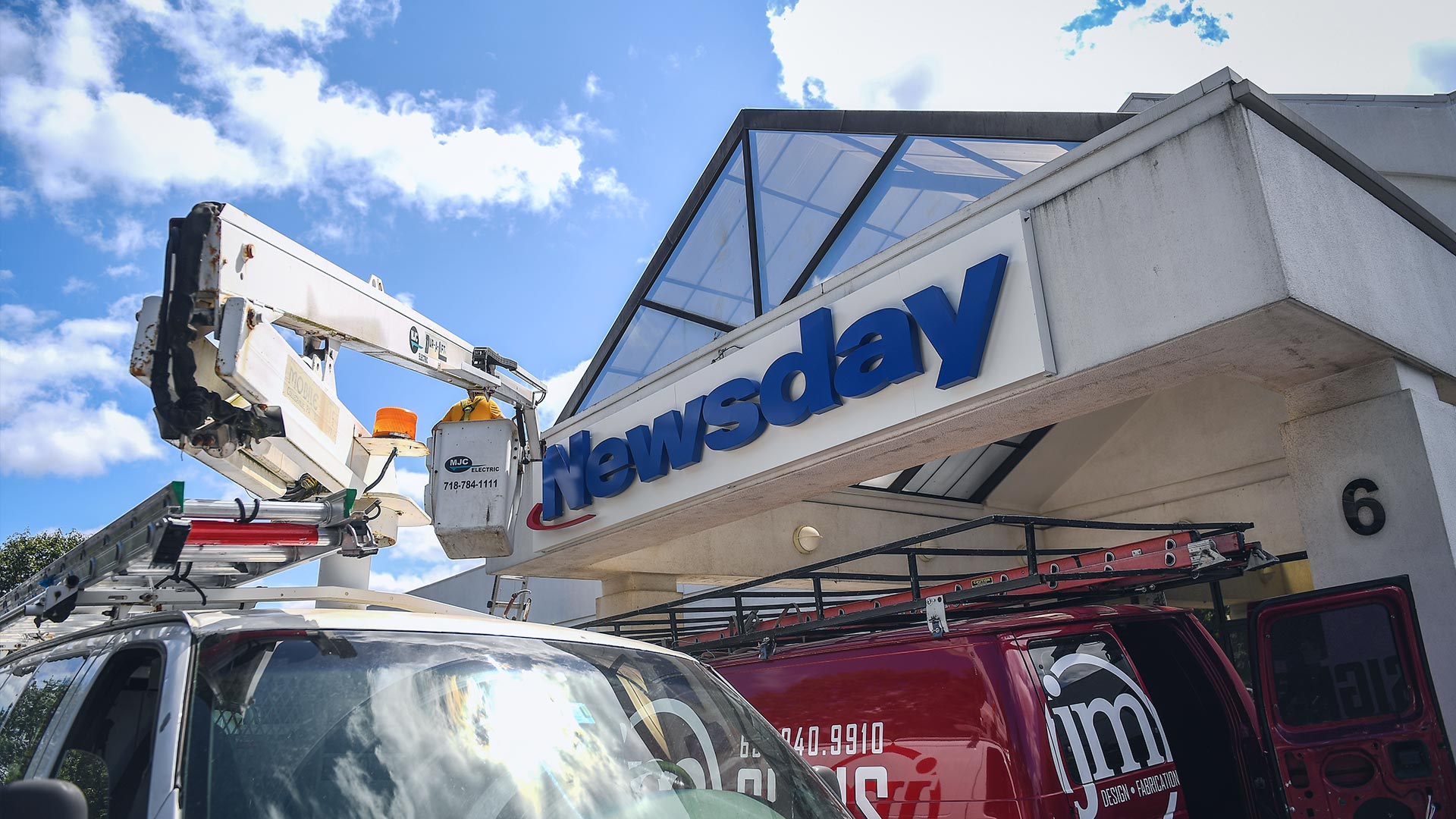 See it. Hear it. Feel it.
We're creating a world of live events, experiences, concerts and expos to match your interests with Newsday Live, from food and restaurants to sports, education and more.
Engaging Live Events
Newsday Live
We're opening a world of live events, experiences, concerts and expos to match Long Islander's interests. Topics such as food and restaurants, health and fitness, sports, music, education, the environment, your career and so much more!
Our Upcoming Events
50 Plus – November 2019
MMA Meet & Greet – December 2019
Travel Show – February/March 2020
Visit newsday.com/newsday-live for more info.
Our Past Events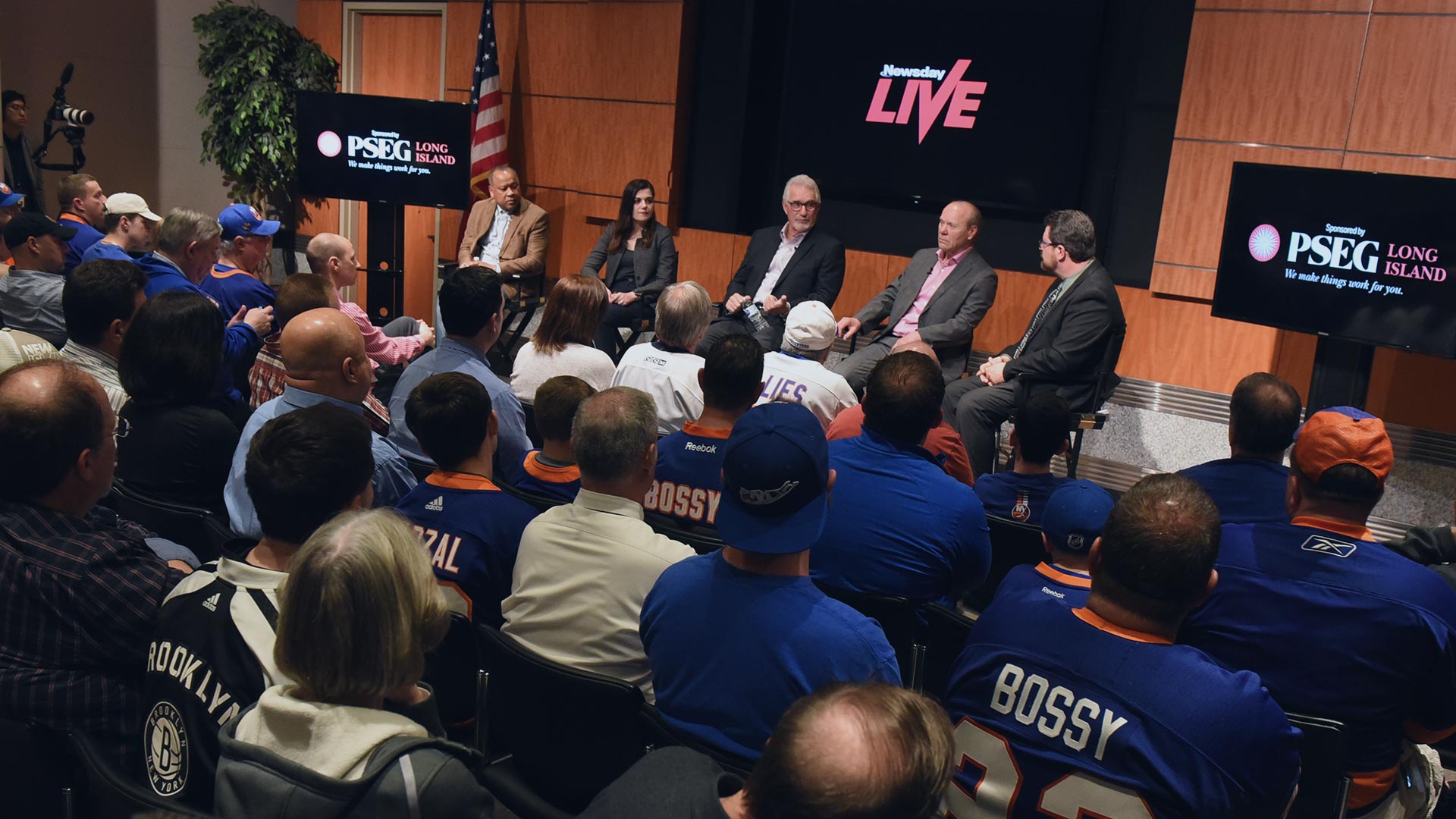 Islanders legends Clark Gillies and Butch Goring
On Monday, April 8, 2019, Islanders greats Butch Goring and Clark Gillies appeared at Newsday for a Q&A with fans as part of the ongoing Newsday Live series. The former players shared some stories from the Stanley Cup years in the 1980s and talked about the current team, which begins its playoff run Wednesday night against the Pittsburgh Penguins.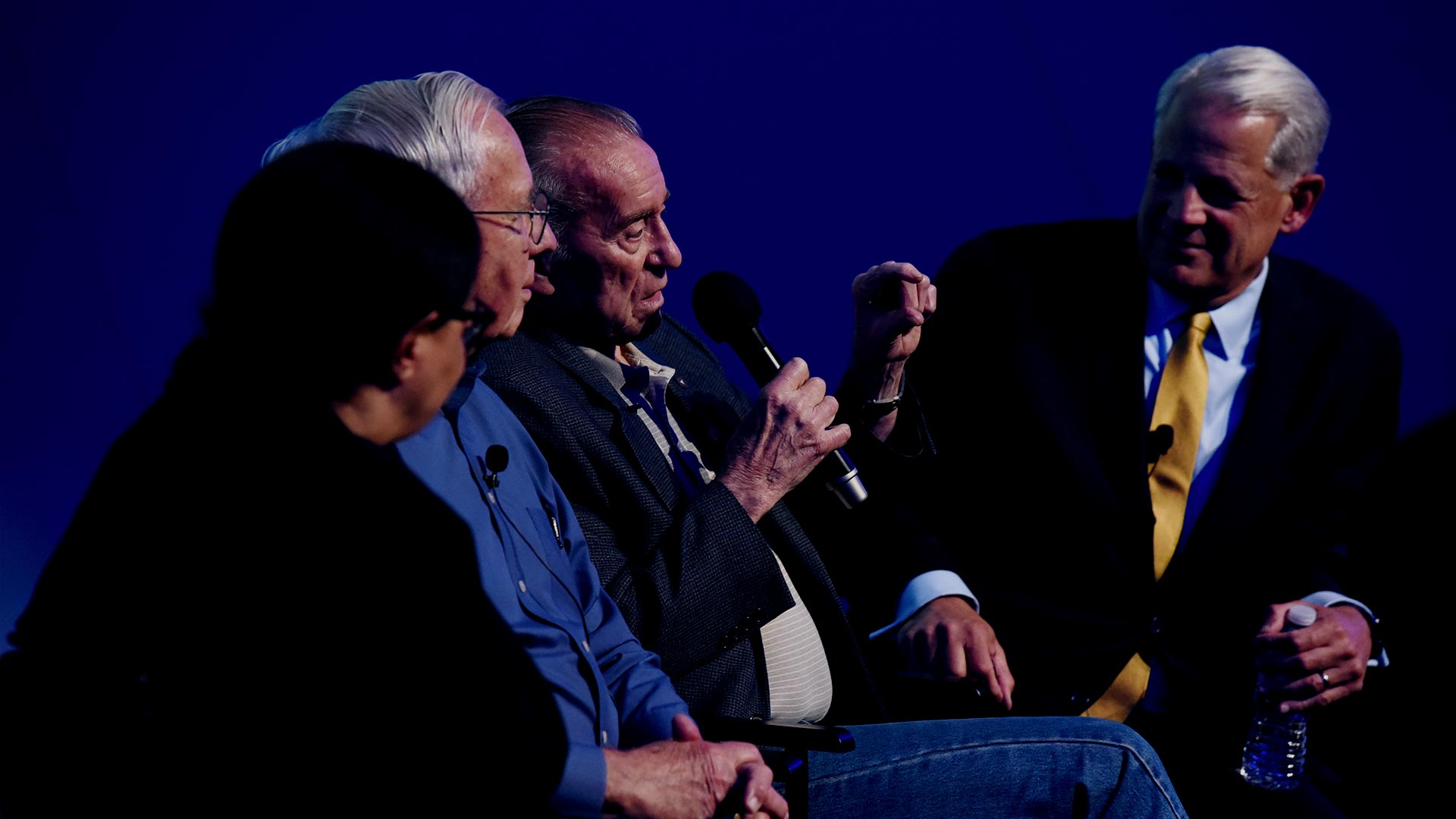 50th anniversary of Apollo 11 mission
Newsday Live hosted an event at the Cradle of Aviation on Wednesday, June 5, 2019, featuring a discussion about the Apollo missions with Apollo astronaut Walter Cunningham and Milton Windler, a NASA flight director for Apollo 13. The event was moderated by Newsday columnist Joye Brown and former Representative Steve Israel.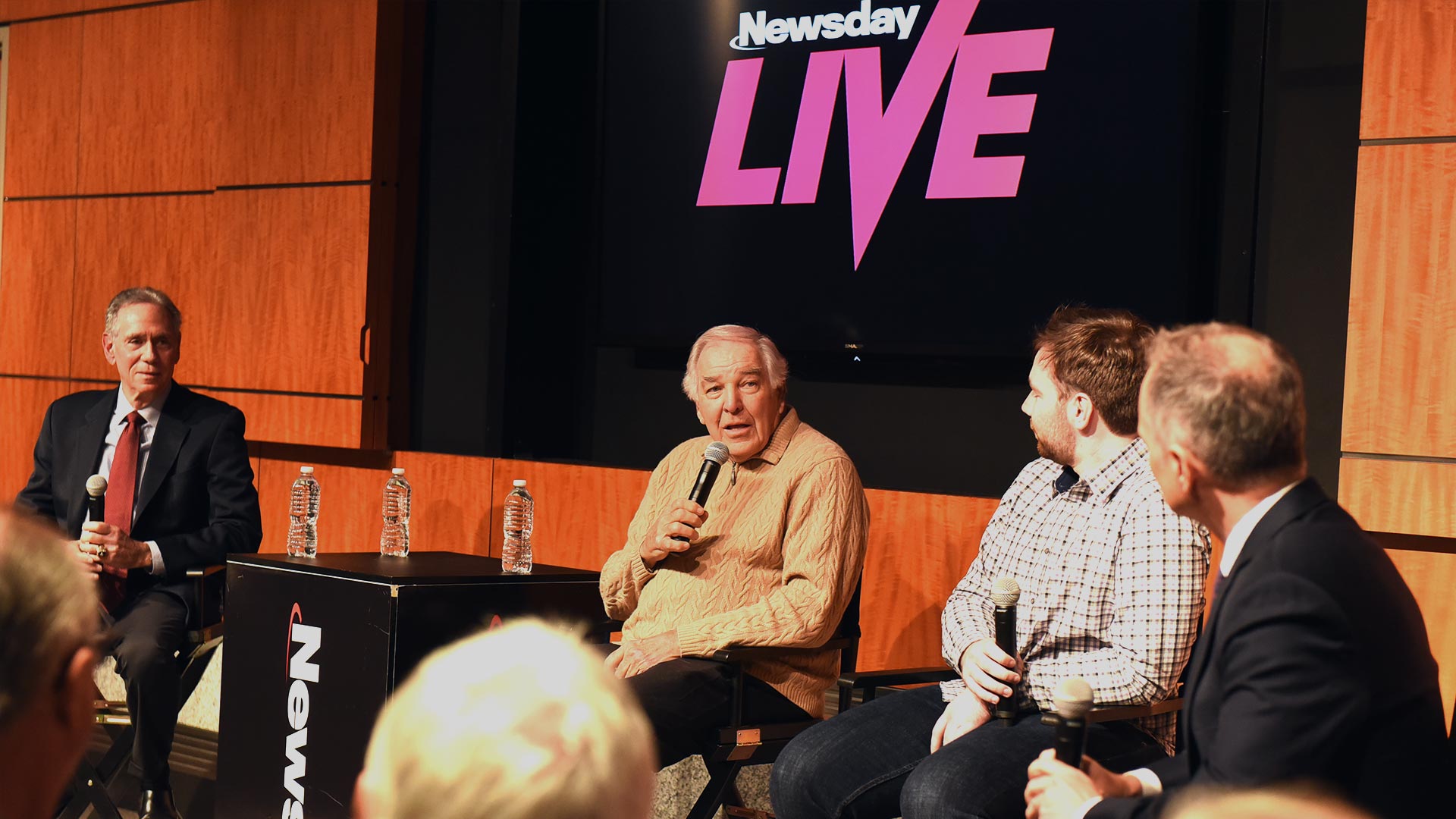 Former Mets Ed Kranepool and Art Shamsky
On Wednesday, Feb. 6, 2019, former Mets Ed Kranepool and Art Shamsky joined Newsday sports writers Erik Boland, Tim Healey and David Lennnon and told stories of the 1969 Mets and answered questions from guests at the inaugural event of the "Newsday Live" series.
Your eye on LI
We will continue to be your community watchdog with strong, local, independent journalism and protect your interests with daily coverage and in-depth investigations.
Immersive Journalism
Supporting Local Journalism
With support from our subscribers, Newsday invests in powerful, independent journalism that helps safeguard the environment as we continue our mission to make Long Island a better place to live.
Our investigation revealed an old Suffolk County law permitted outdated sewage treatment and disposal at dozens of commercial sites. A bill changing the standards was approved after the story was published.
Passionate storytelling
With support from our subscribers, Newsday invests in powerful, independent journalism with a passion for storytelling as we continue our mission to make Long Island a better place to live.
Four Brentwood families shared their stories with us for more than a year and showcased a strong sense of pride in their neighborhood.
Examples of Newsday's investigative journalism
Hard Knocks
A seven-month Newsday investigation into the head safety of high school football which found that nearly 10 percent of helmets used on Long Island rated poorly at reducing the risk of concussion by researchers. The Newsday report prompted immediate change, with three school immediately replacing their entire helmet inventories and dozens of other schools removing the low rated helmets from circulation.
The Cost of Corruption
After two years of reporting on alleged corruption in the town of Oyster Bay and Nassau County involving Hicksville restaurateur Harendrah Singh and his relationship with then-County Executive Ed Mangano and his wife Linda, federal prosecutors brought charges against the Manganos for trading vacations and a no-show job for lucrative contracts and loans. In the ensuing trial, a jury found the Manganos guilty.
Award-Winning Staff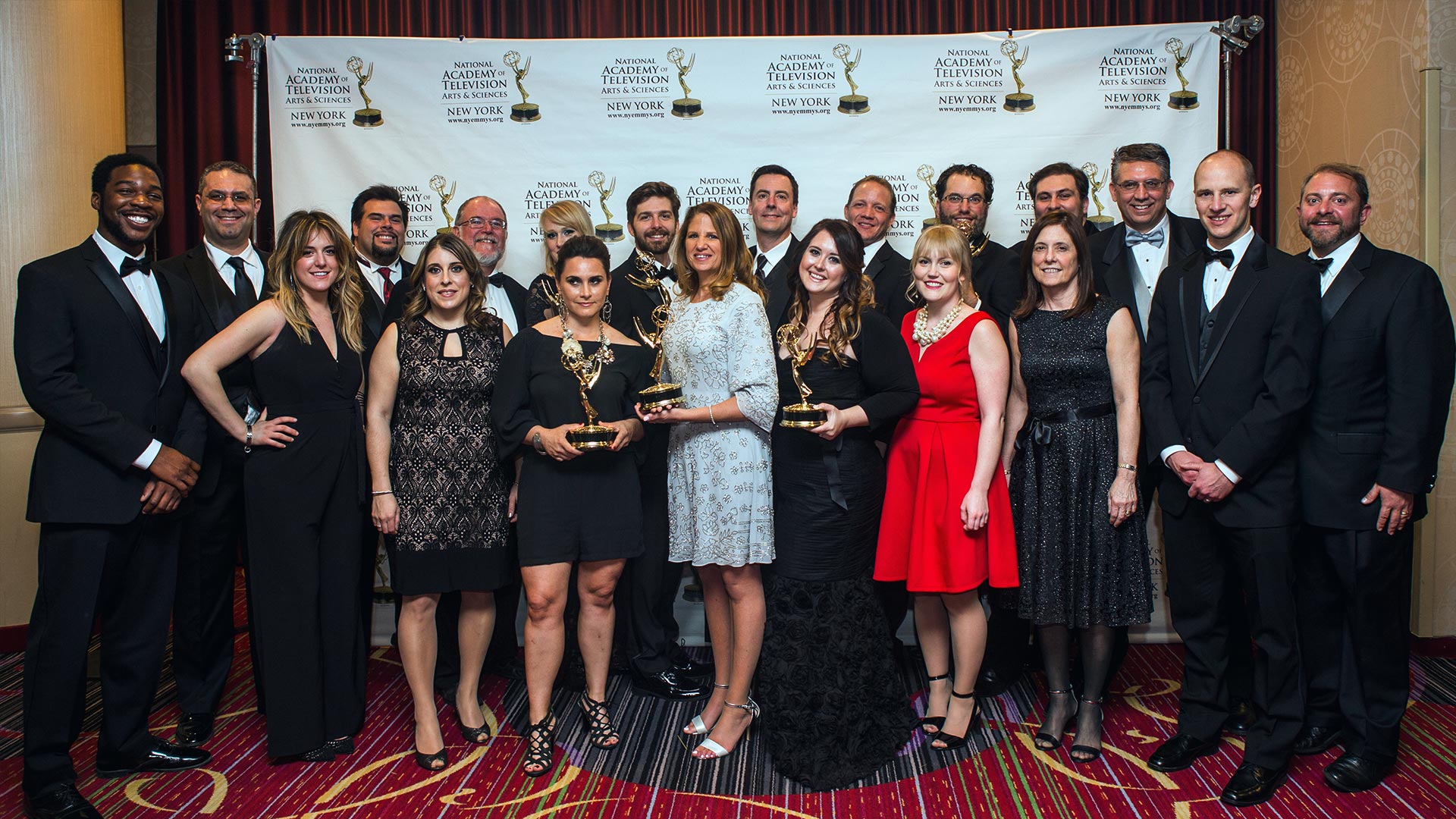 Newsday has been honored with 19 Pulitzer Prizes, 39 Emmy Awards (since 2012) and countless honors for outstanding journalism, including: Silurian Awards, Deadline Club Awards, New York and Long Island Press Club Awards, Associated Press Sports Editors Awards, , New York Press Photographers Association Awards, INMA Finalists.
Stories that matter
Our award-winning team of journalists, editors and producers create compelling, immersive stories about Long Island that matter to you.
Watch Video
Satisfy your cravings
Feed Me is the essential source for Long Island food lovers. Find out where to go and what to eat; discover the latest dining trends and happenings; and follow the stories behind the best chefs, restaurants and dishes in town.
Watch Video
Delicious Dining
Feed Me is the essential guide for Long Island food lovers. Find out where to go and what to eat; discover the latest dining trends and happenings; and follow the stories behind the best chefs, restaurants and dishes in town.
Feed Me TV
Newsday's original web series created for food lovers is made up of six unique, 15-minute episodes that can be watched by themselves or binge-watched a la Netflix style. You can watch an entire season in about 90 minutes while at the same time be picking out restaurants for your next night out with friends. Check out newsday.com/feedmetv to fill-up!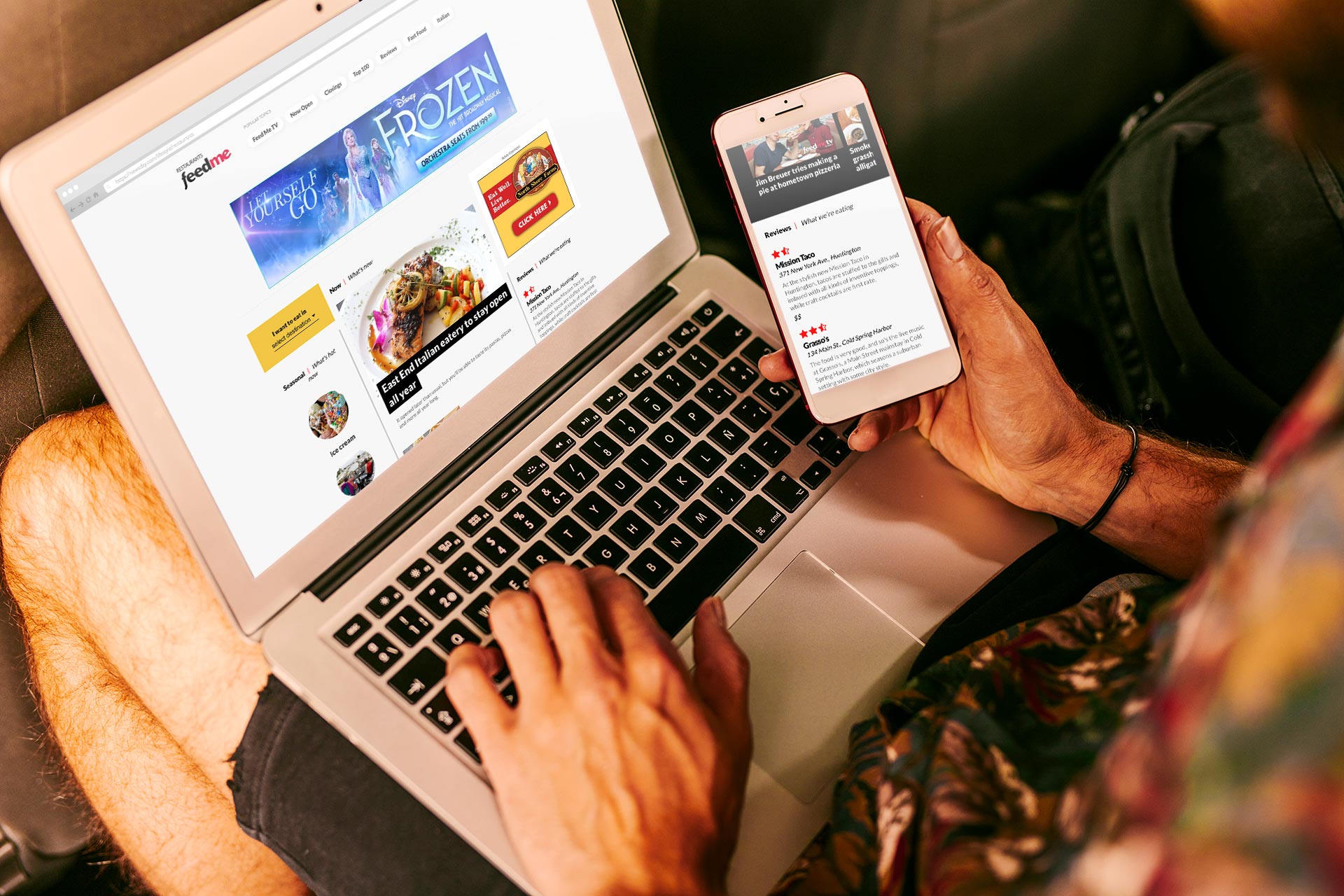 In Print and Online
Newsday is your go-to source for all food and dining news. Search places to eat around town and get critics' reviews of the hottest restaurants you must try. In Newsday and on Newsday.com.
Feed Me Magazine
Feed Me magazine is delivered exclusively to Newsday subscribers 4 times a year at no extra cost. From the must-read stories to the mouthwatering images, you'll discover everything you need to know about the Long Island dining scene. Sign up at newsday.com/feedmemag.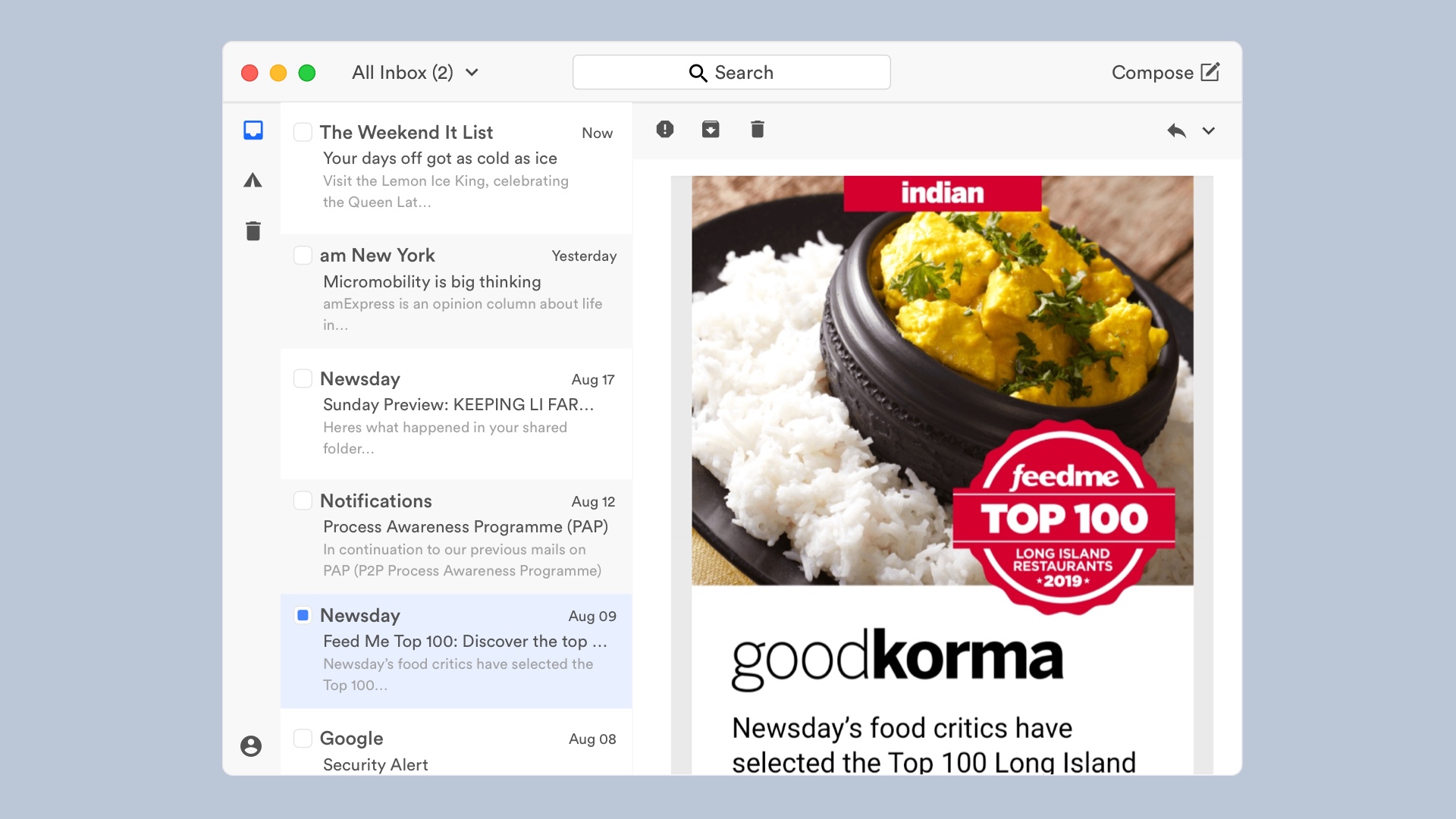 Newsletters
Get the inside scoop on the newest restaurant openings and closings, events, dining deals, recipes, takeout and more. Sign up at newsday.com/newsletters.
Wherever you want it
We produce an incredibly rich, multimedia stream of content that comes to you on any platform. Find us on your smartphone, desktop, TV, podcasts and social media.
Anyway You Want It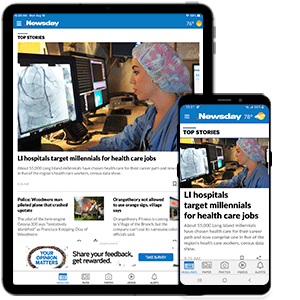 Newsday App for Apple iOS® Android™ and Kindle Fire
Long Island's trusted source for news, sports, traffic & weather, business, entertainment, thought provoking editorials and more goes wherever you go. Get breaking news bulletins, Long Island local news coverage, and stay connected to your Long Island community 24/7.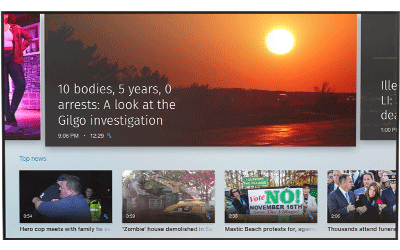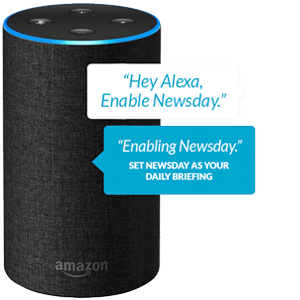 Newsday Daily Briefing for Amazon Alexa™
Meet Newsday reporter Laura Blasey, host of our daily Alexa briefing. Give her two minutes and she'll give you the Long Island stories you need to start your day, Monday to Friday beginning at 5 a.m. Just go to your device and say, "Alexa, enable Newsday."
Join the conversation
Help shape Long Island's future with nextLI. Comment on research about the region, share your experiences here and interact with data that affects your life every day. nextLI will create a town hall from Belmont Park to the Montauk lighthouse.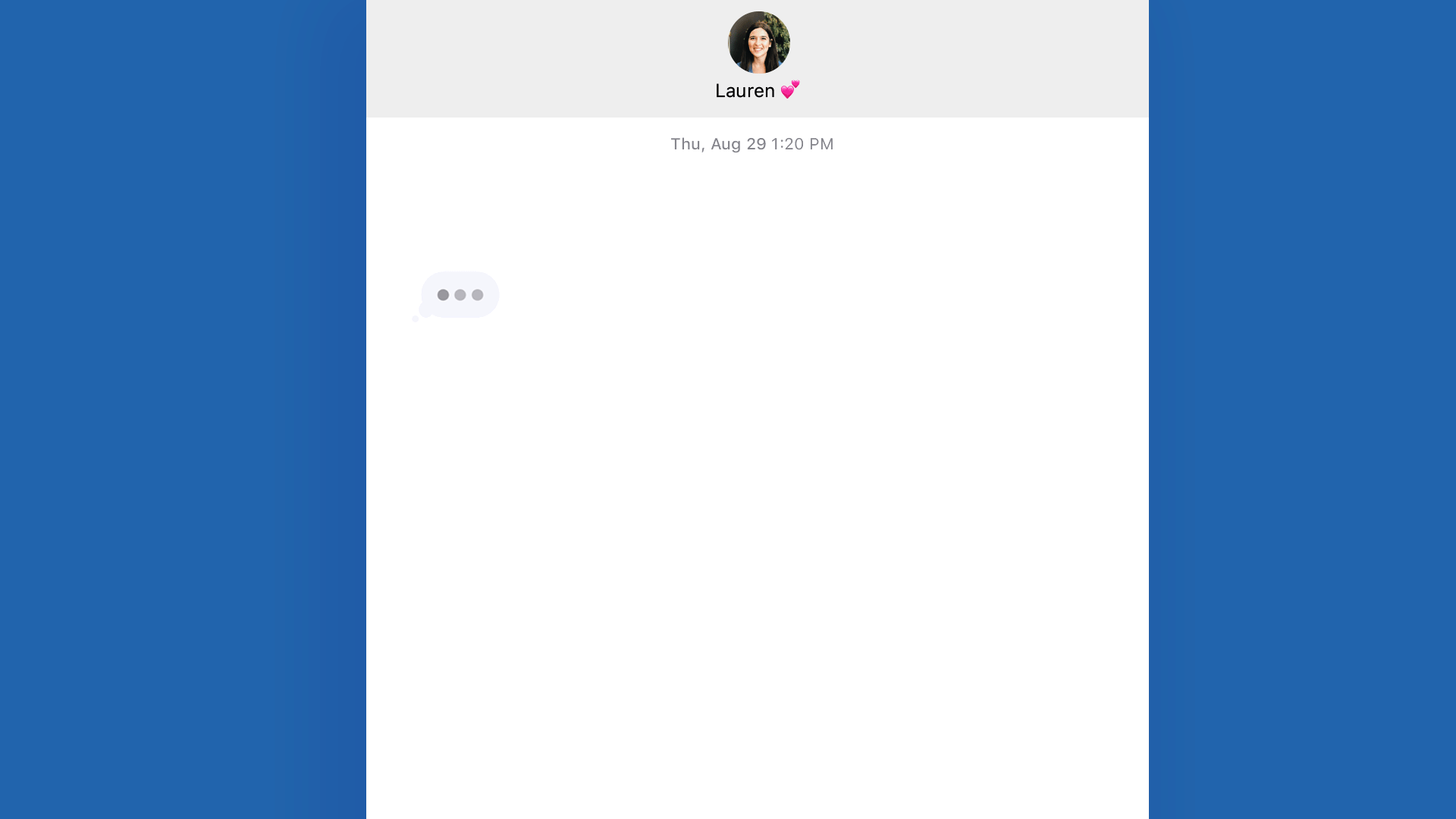 nextLI
nextLI is a new initiative by Newsday funded by a grant from The Rauch Foundation. In 2018, nextLI was selected to be a successor to the Long Island Index, a project that compiled data about Long Island for the past 15 years. nextLI commissions high quality, non-partisan research and hosts a moderated forum where Long Islanders can discuss their ideas and critical public policy questions, with the goal of reaching an informed consensus on the best path forward.
On next.newsday.com you'll find:
The region's first-ever survey of the next generation of Long Islanders, a snapshot of what 18-to 34- year-old demographic looks and thinks like.
New voices with fresh perspectives about life on Long Island, the challenges we face, and on how to best position the nation's oldest suburb for the future.
Economic indicators about Long Island, data points used to interpret and help judge the overall health of an economy. It's a snapshot based on government-collected numbers analyzed to see how this region compares with both itself and other places nearby and nationally over time.
Join the conversation at
next.newsday.com.
Helping businesses grow
We offer clients and their agencies strategic marketing programs that leverage the strength of the Newsday brands, as well as our full portfolio of cross-platform products.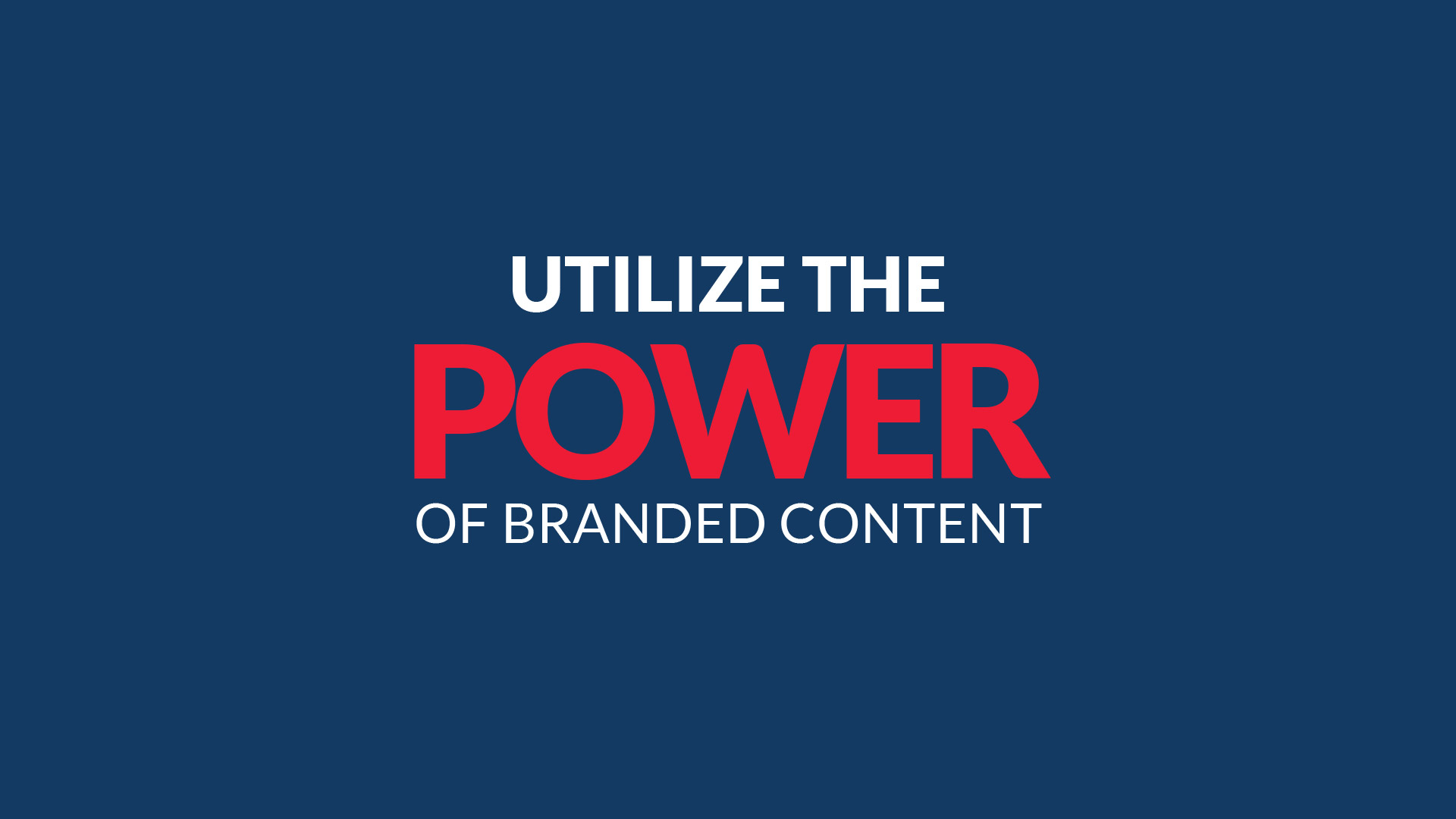 Brand360
Brand 360 is Newsday's in-house custom content studio. Storytelling using print, digital and/or experiential form of advertising that helps marketers bring their brand to life with compelling copy and visuals that are more organic, authentic and memorable.
Newsday's Brand 360 has done work across all industries, creating custom content for brands such as:
and more!
Learn more at
next.newsday.com.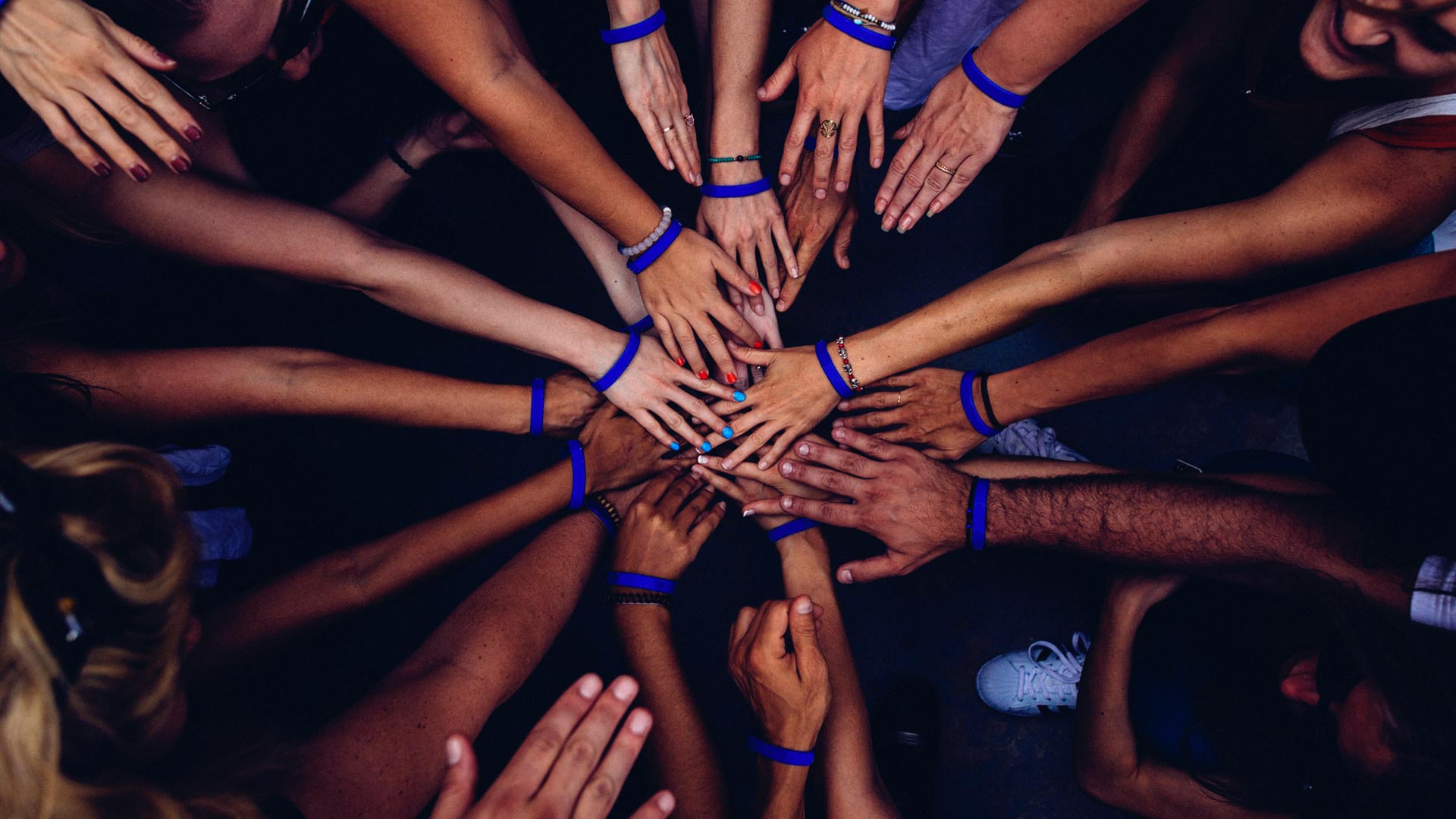 In your community
We're grounded in core values of journalistic excellence, integrity and commitment to improving the quality of life on Long Island.
✕
In Your Community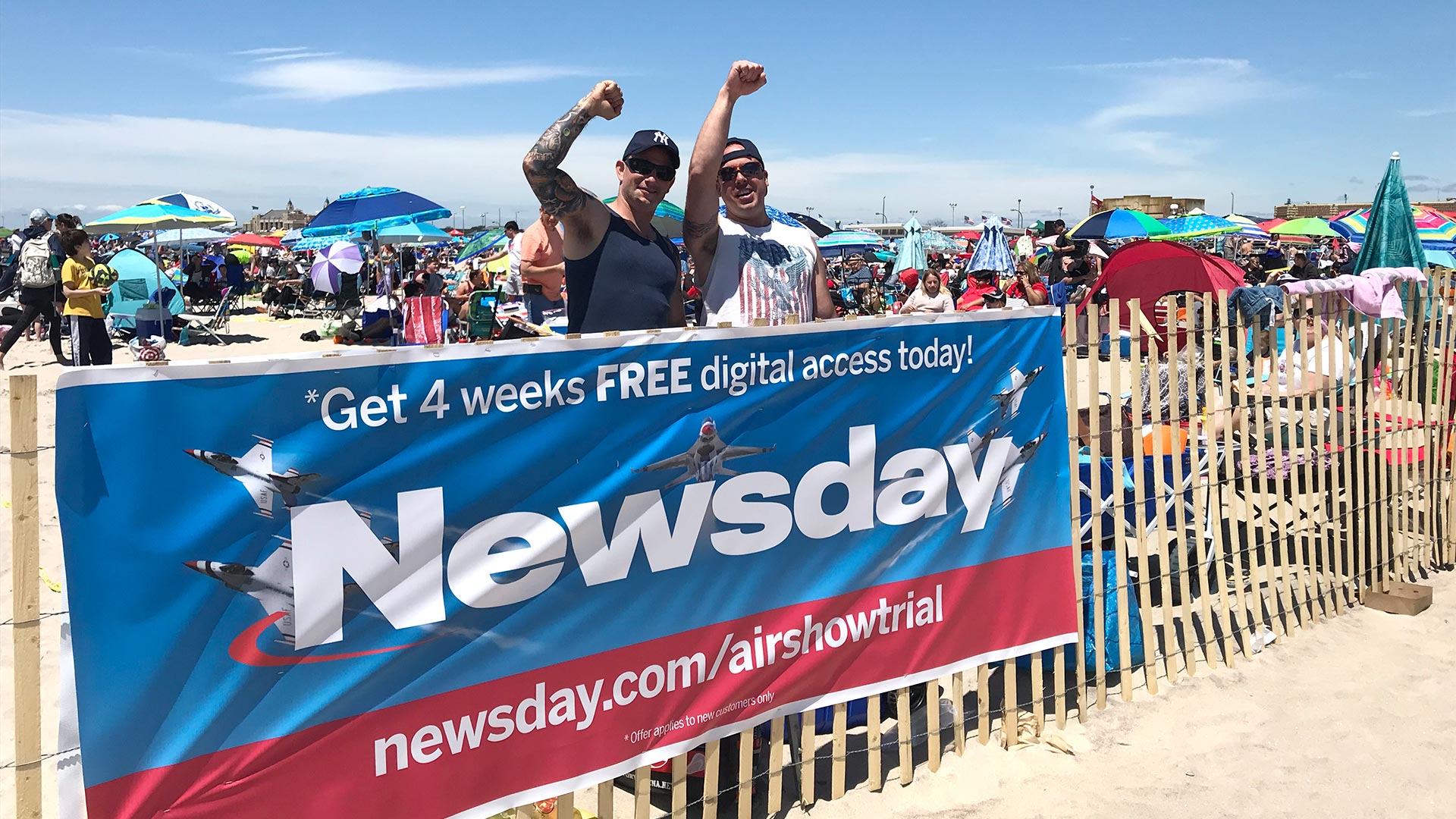 We're IN the community by sponsoring some of Long Island's signature events including: Oyster Bay Oyster Festival, Huntington's Fall Festival, The Bethpage Air Show at Jones Beach, Sterling National Bank July 4th Fireworks at Jones Beach, The Long Island Marathon, Great South Bay Music Festival, Long Island Ducks —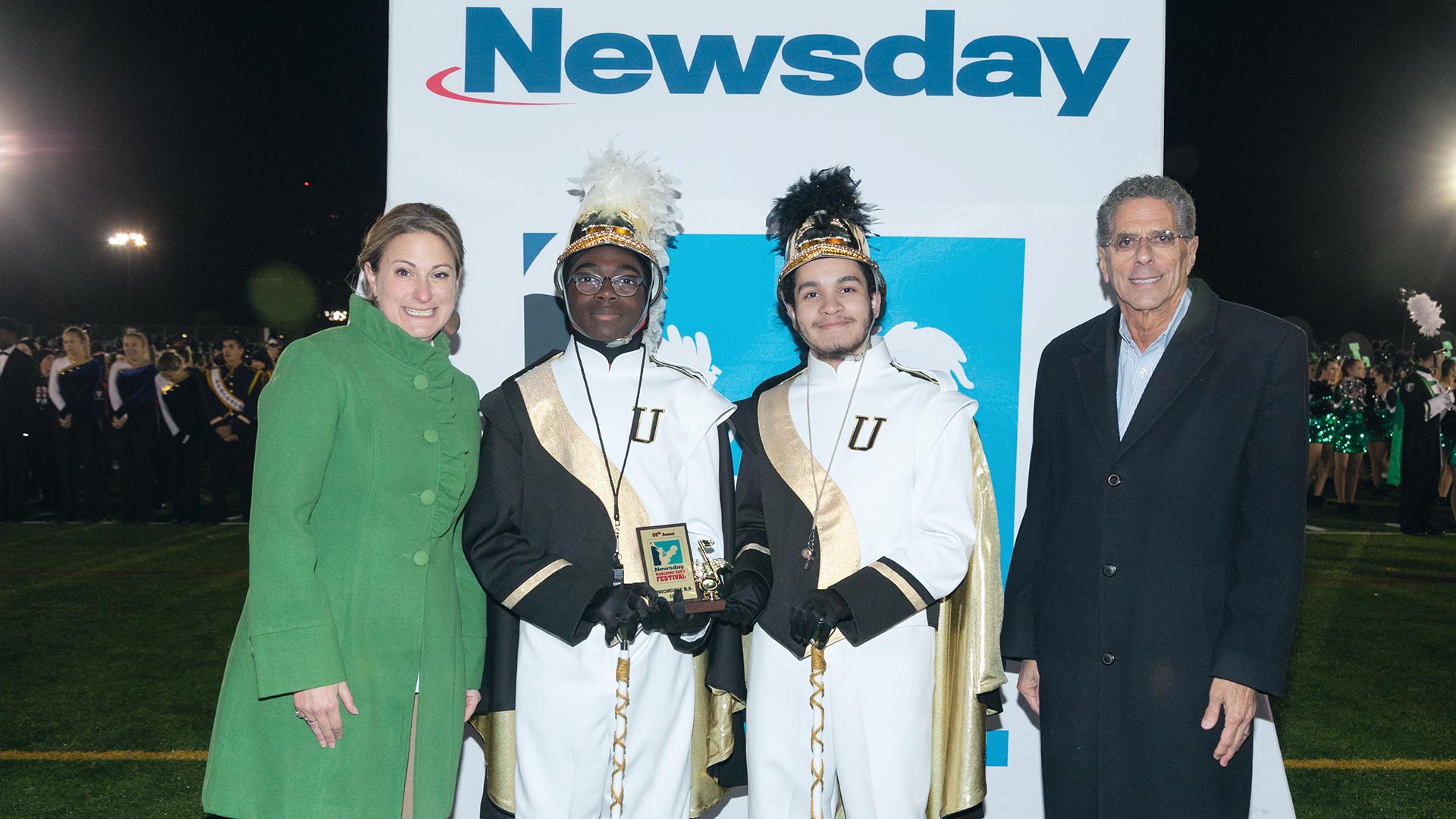 We're INVOLVED in the community with programs that connect us to students and families such as Newsday Marching Band which began in 1963 as a one-day performance that featured 13 bands and has now expanded to a three-day celebration, featuring over 40 bands from across Nassau and Suffolk.
Plus the Scholar-Artist program that honors exceptionally accomplished high school seniors from Nassau and Suffolk in Dance, Media Arts, Music, Theater and Visual Arts. And the All-Long Island Sports Awards celebrating the best of the best in high school sports each season.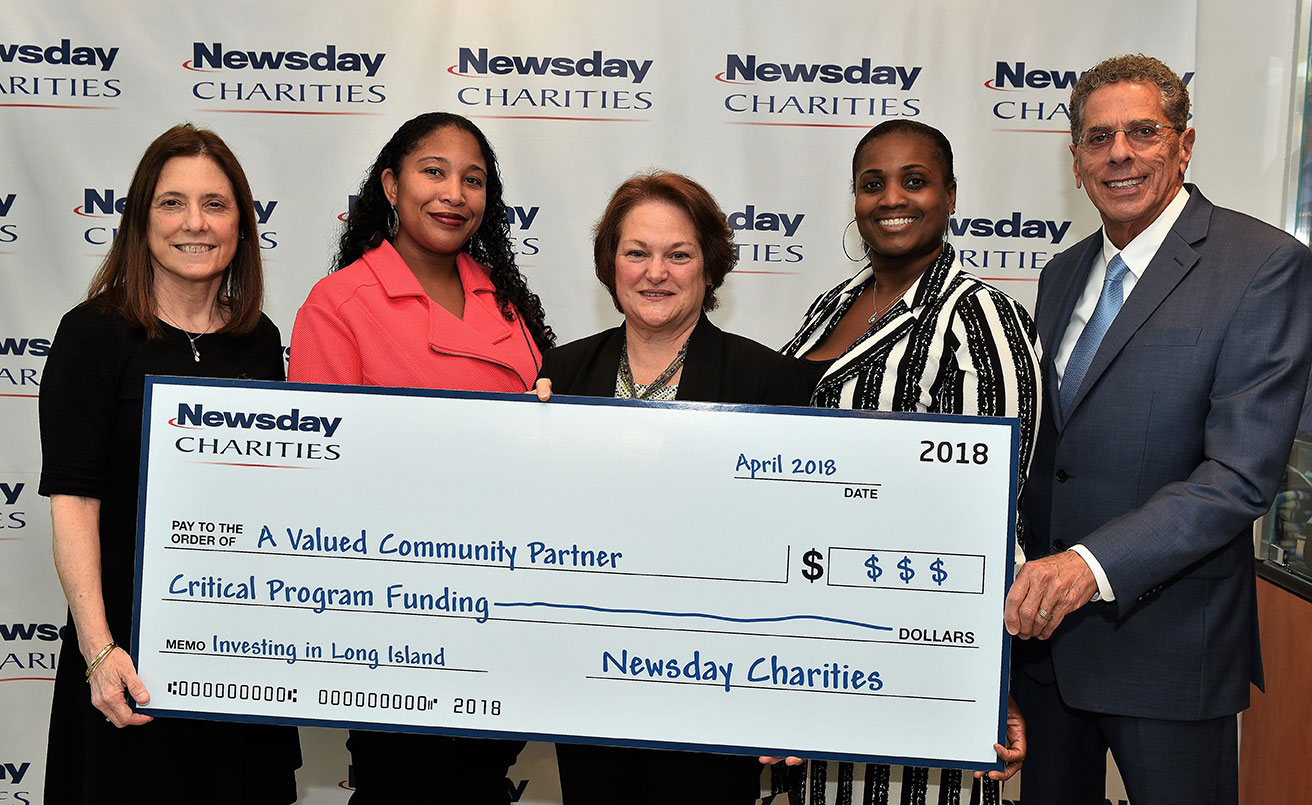 And we're GIVING BACK to the community that we call home with Newsday Charities which is committed to improving the lives of disadvantaged Long Islanders. Newsday Charities gives grants to local nonprofit organizations that provide vital programs in the areas of hunger, housing, youth education and child abuse prevention/treatment. The money is raised through two public campaigns – Kids Campaign and Help-A-Family.
…because after all, we live here too!