VOTERS' GUIDE
General Election - November 5, 2019
Patricia A. Snyder
Patricia A. Snyder is running for Riverhead town council member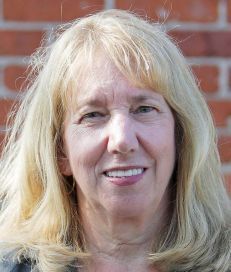 DEMOCRATIC
Snyder, 63, seeks a four-year term and is running on the Democratic, Working Families and Independence party lines. A nonprofit consultant and chair of the Suffolk County Arts Advisory Committee, she had been the executive director for 18 years at the East End Arts nonprofit, where she co-created the annual Winterfest Jazz on the Vine festival.
ISSUES:
The environment, especially educating children on the issue, is a key focus for Snyder, who wants to help environmental nonprofits band together and better leverage government resources.
She said downtown revitalization is a priority, and its success is tied to boosting foot traffic with arts events and housing complexes near the train station.