VOTERS' GUIDE
General Election - November 5, 2019
Diane E. Tucci
Diane E. Tucci is running for Riverhead town council member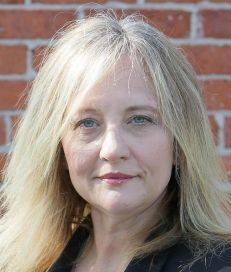 DEMOCRATIC
Tucci, 49, owns a marketing company and is a political newcomer who is running on the Democratic, Working Families and Independence lines.
ISSUES:
She's known as an arts advocate who organized the Alive on 25 music and arts festivals and the annual Halloween Coffin Race, and this summer resurrected a downtown concert series that had been canceled due to lack of funding.
She backs a smaller bond than the $100 million one proposed by the Riverhead school district to relieve overcrowding — her top concern as the mother of three — but said stakeholders, including social services agencies, must meet regularly to tackle the problem of illegal and overcrowded housing.
As former executive director of the Riverhead Business Improvement District management association, she has a mystery that legislative resources could solve: why downtown remains sluggish after years of talk, planning and work. She believes murals to liven up the exteriors of abandoned buildings, new lighting and other measures can create a sense of welcome and security.