Serving as gatekeepers to homes, schools and communities, some real estate agents made the key to the front door easier to reach for whites than for minorities.
Typically, these agents provided ready service to white customers they encountered in Newsday's investigation, offering homes to consider and conducting house tours while taking on faith that the white house hunters had the financial capability to purchase.
In contrast, they denied similarly full service to minority customers, refusing to provide listings or tours unless the customers showed proof of financial capability.
In seven of Newsday's 86 paired tests – 8 percent – the agents' conduct produced evidence of unequal treatment amounting to the denial of equal service to minorities.
Black buyers experienced the evident denials most frequently – in five of the tests. One tester was Hispanic. One was Asian.
The five tests that produced evidence of the denial of equal service to black testers occurred among 39 black-white tests – a rate of almost 13 percent.
No agent in any test placed greater obstacles in front of a white buyer than a matched minority customer.
Posing as first-time home buyers, white and minority testers separately asked agents to start their searches by suggesting house listings and by providing tours of properties for sale. No agent flatly refused service to anyone.
Instead, seven agents imposed conditions on minority buyers that were seemingly reasonable until matched against service they provided to white buyers.
One condition involved securing preapproval or prequalification for a mortgage loan. Preapproval certifies that a lender has found a buyer creditworthy up to a certain amount based on a credit check and documentation submitted by the buyer. Prequalification indicates that a lender has preliminarily offered a similar judgment without yet conducting a full financial review.
Another condition entailed granting an agent the exclusive right to represent a buyer. Exclusive broker's agreements stipulate that an agent will be a buyer's sole representative and typically guarantee that the agent will be paid a commission, either from the proceeds of a sale or directly by a buyer.
The law permits agents to employ both stipulations equally with all customers. But it bars agents from imposing them only on members of one group and not another.
One example: Although a black customer told Laffey Real Estate agent Nancy Anderson, "My uncle is actually a loan officer so we crunched the numbers with him," Anderson refused to provide house tours, emailing, "I need to have the preapproval before we see the listings."
TEST 92

Black tester
Refused house tours without preapproval

White tester
Escorted on house tour without preapproval
In contrast, she escorted a paired white buyer on house tours after he assured her, "I got a buddy of mine that works at Roslyn Savings & Loan."
Anderson did not respond to a letter informing her of Newsday's findings or to invitations by letter and email to view video recordings of her meetings with testers. When reached by telephone, she said, "I have no comment to you at this point."
Mark Laffey, named on Laffey Real Estate's website as principal owner, and Philip Laffey, described as overseeing Laffey Real Estate, did not respond to letters, emails and telephone calls requesting interviews or comment.
Experts say real estate agents may more efficiently manage their time if they require buyers to produce a mortgage preapproval or a prequalification letter before providing house listings or taking the customers out on a tour.
"If you are really worried about your time, you'd require everybody to be prequalified," said Dorothy Brown, a law professor at Emory University School of Law who focuses on issues of race and legal policies.
"White people get turned down for mortgages too, so why wouldn't you?"
Based on facts presented to them in Anderson's case, Newsday's two fair-housing consultants, Fred Frieberg, executive director of the Fair Housing Justice Center, and Robert Schwemm, professor at the University of Kentucky College of Law, saw evidence of unequal treatment.
Freiberg wrote: "The agent's refusal to provide service to the African American tester is an example of disparate treatment based on race. The agent told the African American tester that a preapproval letter was a condition of being shown homes but did not impose this same condition on the white tester."
Schwemm concluded: "Evidence of blatant discrimination (inferior treatment of the black tester) regarding not showing houses before receiving a preapproval letter."
Newsday's tests compared how agents interacted with people of different races or ethnicities in individual situations and therefore may not necessarily shed light on how any individual agent treats white and minority customers in general.
As one illustration, Realty Connect USA agent Reza Amiryavari provided service to black and white customers without preconditions in a test that Newsday disqualified because recording equipment failed. In a subsequent test, Amiryavari required a Hispanic buyer to meet conditions that indicated a denial of equal service when compared with the white buyer.
Reflecting on what she had learned from serving as a tester, Brittany Silver, who is white and an actress, said:
"A Caucasian person with money coming in to spend it really could never do anything wrong." She added: "I don't think that person will ever be questioned. I think that I am privileged because I'm white."
Following is evidence of disparate treatment at work in four case histories, as affirmed independently by consultants Frieberg and Schwemm, who rendered similar judgments on all seven tests that produced evidence of the denial of equal service to minorities.
The opinions of Freiberg and Schwemm are based on data provided by Newsday. Their judgments are not legal conclusions.
Without support from our subscribers, investigations like this wouldn't be possible.
Subscribe Now
The case histories each include the experts' findings, and responses of agents and the companies they represent.
TEST 93
Agent places no obstacles to white buyer's home search but spurns black buyer
One customer was white, the other was black.
The white tester was just past 50 years old. He was born and raised in Seattle, studied biology and worked in Hawaii, held a human resources post at the University of Alabama and then helped deliver consumer services for a Long Island nonprofit organization.
Read more
Read less
His name is Richard Helling. He used the alias David Owens in this test.
The black tester was also just past 50. He was born in upstate New York, came of age working summers in Virginia tobacco fields and built a career as a federal employee. His name is Kelvin Tune. His undercover alias was Andre Henry.
Over the course of two months from 2016 to 2017, Helling and Tune engaged separately with real estate agent Aminta Abarca in the Garden City office of Keller Williams Realty of Greater Nassau.
Each customer told Abarca he was married with a child. Each said he was a first-time home buyer who was moving out from the city and was in the market for a $550,000 home within a 45-minute commute of Manhattan. Each asked Abarca to recommend house listings and to arrange tours of selected homes.
Test 93
The house search Within 45 minutes of Manhattan and up to $550,000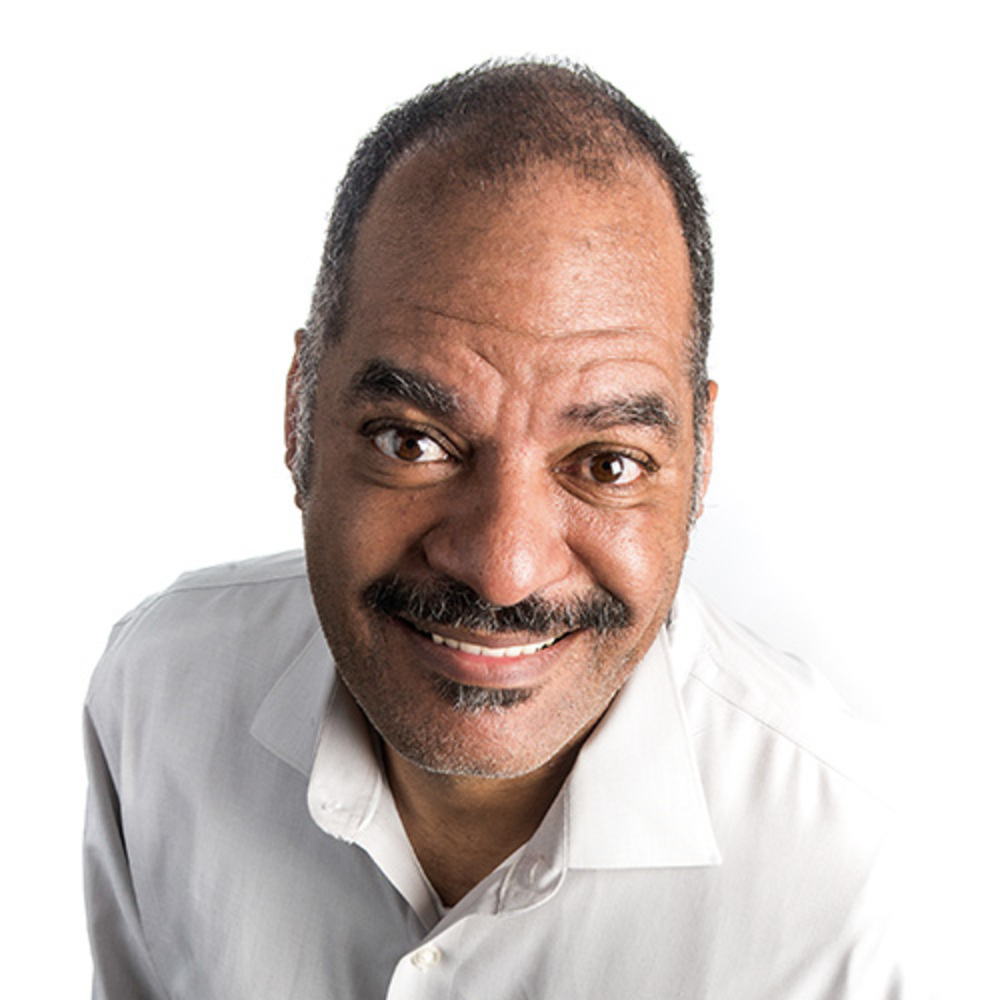 Black Tester:
Kelvin Tune
Listings Given:
13
Census Tracts:
43% white on average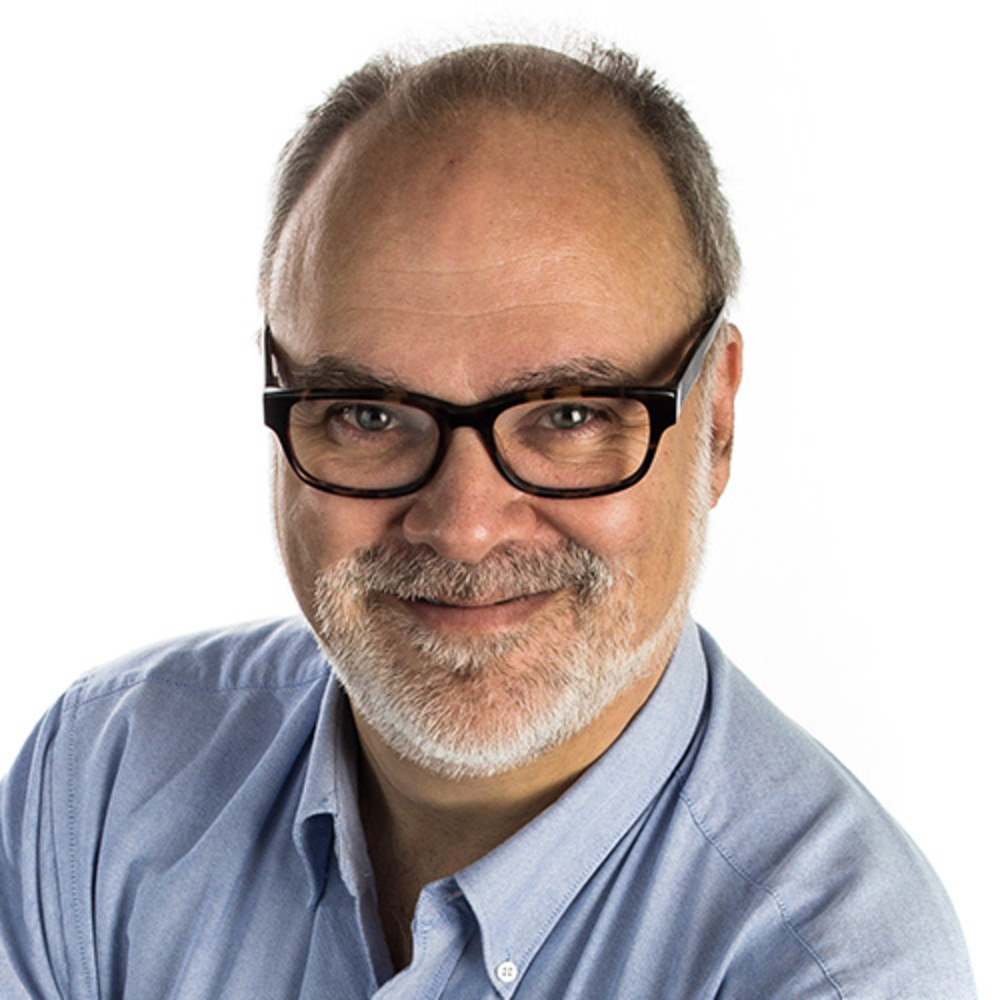 White Tester:
Richard Helling
Listings Given
19
Census Tracts:
61% white on average
Abarca told both testers they could research schools through a website that provides information on community "demographics."
Abarca escorted Helling to inspect six properties in a seven-week period without setting any conditions on her service.
In contrast, she refused to show houses to Tune unless he signed an exclusive agreement empowering her to serve as his buyer's agent.
Home sales agents typically represent sellers and seek the highest prices for them. A buyer's agent searches for houses and negotiates instead for buyers rather than sellers. Abarca explained that her buyer's contract would both obligate her to work for Tune and entitle her to a commission for her services.
Abarca's differing treatment of the two men came to the fore most vividly on Jan. 19, 2017. That day, Tune visited Abarca's office after choosing three houses to tour from listings she had sent.
She rebuffed him, saying: "So the way I work is when I take someone out I sign them up to be a client. So that is the only way that I'm going to be working with people is if they're my clients, then I will take them out."
Abarca added: "It's not company policy. It's my policy. In other words, this is my business, OK? This is how I make my money. Nobody gives me money."
"So my word is not good enough?" Tune asked.
"This is how I do it," Abarca responded.
It was how she did business with Tune – not with Helling.
A few hours after snubbing Tune, she left a voice mail inviting Helling to continue touring houses:
"Hi David, how are you? This is Aminta. Just calling to see if you started to do some house hunting now that the holidays are over."
Still later that day, Abarca told Tune in a text message that he should inform his wife that "agent only take Clients (sic) that have a buyer contract with her. To show them homes."
Tune responded: "Thanks. I will explain to her that this is your firm policy."
"Yes. Thank you," Abarca wrote back.
Additionally, Abarca provided listings that located Helling in neighborhoods that were 61 percent white, compared to 43 percent white for Tune. Among the differences: Abarca recommended heavily minority Baldwin and Elmont only to Tune.
Experts' Opinions
Freiberg: The agent treated the testers differently by requiring the African American tester to sign an exclusive agreement before she would provide a home tour while she took the white tester out for a tour without requiring such an agreement.
Neither tester asked the agent for information about demographics and yet the agent urged the testers to investigate the demographic make-up of any community or school district they were considering. She also provided more listings to the African American tester in areas where there were larger African American student populations, an indication of possible steering.
---
Schwemm: Evidence of blatant discrimination (inferior treatment of the black tester) regarding not showing houses before an agency agreement was signed. Plus, blatant evidence of differential treatment and steering. There are lots of examples of the white tester getting listings in white areas that black tester did not get, and black tester getting listings in more minority areas that white tester did not get.
Agent and Company Responses
Abarca did not respond to a letter informing her of Newsday's findings or to invitations by letter and email to view video recordings of her meetings with testers. She did not return a phone message seeking comment.
Keller Williams associate broker Gary Bauman viewed the video recordings and declined to comment.
Asked for comment about the actions of four Keller Williams agents, including Abarca, chief executive officer Gary Keller responded through the firm's national spokesman, Daryl Frost, who said in an emailed statement:
"Keller Williams does not tolerate discrimination of any kind. All complaints of less than exemplary conduct are addressed and resolved in partnership with our leaders to ensure compliance with our policies, as well as with local, state and federal laws. In addition, we require all Keller Williams agents to take the National Association of Realtors Code of Ethics training, developed in accordance with the Fair Housing Act, before they earn their Realtor's license and thereafter, every two years to maintain it. Every Keller Williams franchise also receives extensive industry training and resources that reinforce best practices in fair housing."
Watch videos of the test
TEST 30
Agent offers white buyer tours, won't give black buyer listings without mortgage prequalification
Cindy Parry and Johnnie Mae Alston are peas-in-a-pod baby boomers who retired after successful careers. As young women, they each wanted good jobs and had dreams of traveling.
Read more
Read less
Parry went to law school and fulfilled her wanderlust by living in Paris before returning to New York for a post with the Metropolitan Museum of Art.
Alston signed up with the state Office of People with Developmental Disabilities and climbed through 10 positions over 35 years while also visiting Europe and setting out to tour America's 50 states. She has made it to 45.
Parry is white and Alston is black, but both are comfortable in two racial worlds.
With her early roots in the strict segregation of Goldsboro, North Carolina, Alston attended all-black schools until her family moved to Long Island's Selden community when she was a young girl. There, she became the lone African American among all-white classmates.
Parry crossed the racial divide in the opposite direction. Until eighth grade, she attended classes that were all-black, except for her, in Wyandanch. Then, Parry's family moved five miles to Lindenhurst, where the schools were all-white.
"That was truly culture shock," she laughs.
Parry and Alston met as paired testers in Newsday's investigation. By comparing their experiences, they learned that, concealed in the ordinary course of business, the service afforded to two accomplished women of similar bearing – except for race – can be starkly different.
One month apart in the summer of 2016, Parry and Alston met separately with real estate agent Anne Marie Queally Bechand in Signature Premier Properties' Cold Spring Harbor office. They were searching for $500,000 homes within 30 minutes of Northport, where the population was more than 90 percent white.
Test 30
The house search Within 30 minutes of Northport and up to $500,000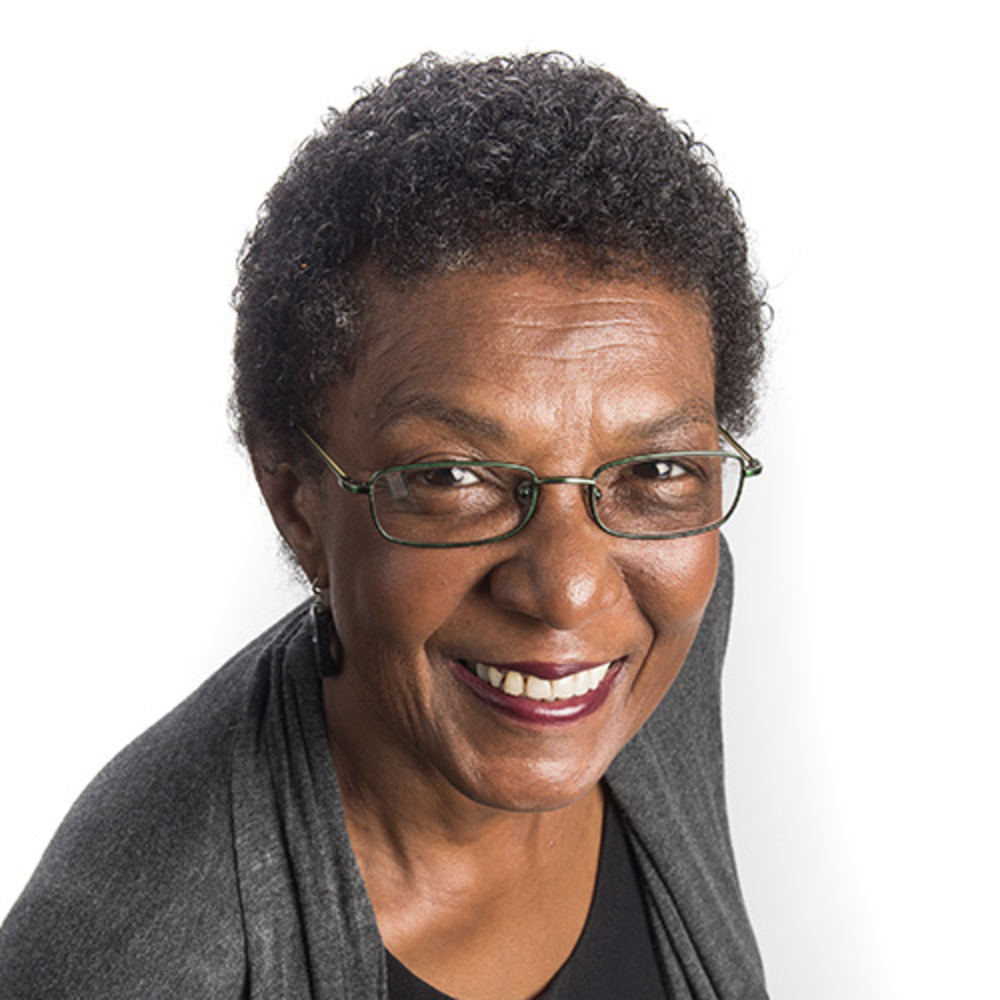 Black Tester:
Johnnie Mae Alston
Listings Given:
0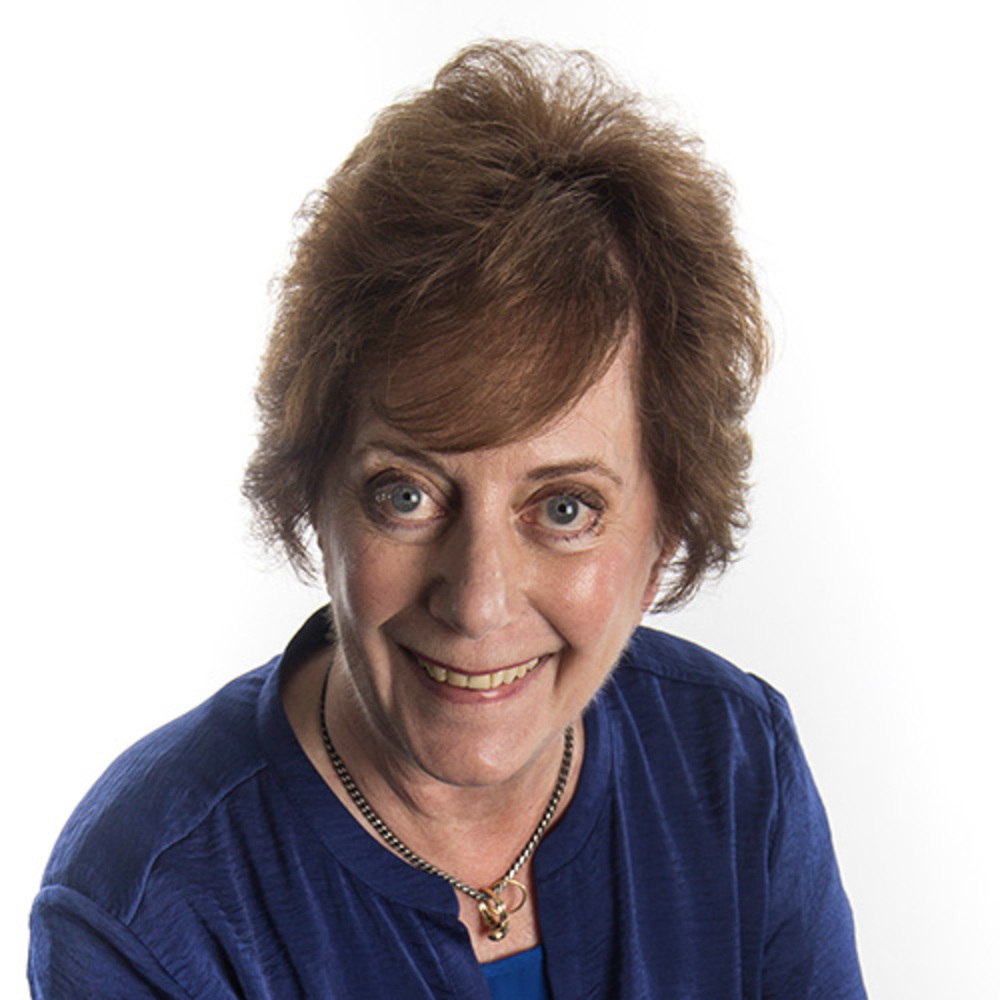 White Tester:
Cindy Parry
Listings Given:
79
Parry encountered a gracious woman who took time to explain the house-hunting process, promised to provide listings and arranged dates to tour properties.
"She took me right away, didn't make me wait even five minutes," Parry recalls, adding: "She addressed every question I may have asked. She offered things for me to think about."
In contrast, Alston remembers resistance, including Queally Bechand's refusal to provide listings or a house tour unless she prequalified for a mortgage. Speaking of Queally Bechand, she says:
"Well this lady, when I walked into her office, she already had me pegged. She shut me down before I could get started."
Transcripts of the meetings recorded on video show how Queally Bechand treated the two women.
Two minutes into Alston's meeting, the following exchange took place:
QUEALLY BECHAND: I won't take out anyone unless you have a prequalification letter so I need to know [crosstalk] prequalified for a mortgage.
ALSTON: Oh, so that means I can't go out to see anything.
QUEALLY BECHAND: I won't – I won't do it. You can try another person, but I don't have the time to do that, because I need to know that you're serious, and that – I really need a prequalification letter. It also shows on that your price range.
ALSTON: Yeah. My price is at 500,000.
QUEALLY BECHAND: OK, but I need to have the bank say, yes, that's your price range.
Later, after Alston stated that she has $100,000 to put down, they had this exchange:
QUEALLY BECHAND: Oh, isn't that nice? Oh, that's wonderful.
ALSTON: OK. So, I don't come back until we get that.
QUEALLY BECHAND: Yeah.
Later, responding to Alston's email query, Queally Bechand confirmed:
"I have to run my business like this unfortunately, otherwise I can will [sic] never know who is a serious buyer."
In contrast, Queally Bechand opened Parry's visit by gathering information about the types and locations of houses that might be of interest. The mortgage prequalification issue passed quickly in this exchange:
QUEALLY BECHAND: Have you talked to a banker yet?
PARRY: We've – we've done some preliminary talks, you know, about getting preapproval, but if you have someone that you recommend that we work together –
QUEALLY BECHAND: Yes.
PARRY: – I'd be very interested in talking to them.
QUEALLY BECHAND: That would be perfect.
Later Queally Bechand added: "I'll give you a couple of references, and you will obtain a preapproval from the mortgage lender."
She said Parry would be "a very, very good buyer," committed to set up "a radius search" for available houses and asked: "What is your availability? When can you start looking at houses?"
Saying, "I'm available all summer so you're going to get sick of me," Queally Bechand promised, "I'll make sure my car is sparkly clean" when they drove from one house to another.
She said Parry should expect to tour "at least five" homes.
The transcript of Queally Bechand's conversation with Parry extended across 7,800 words – more than three times longer than her 2,400-word conversation with Alston.
She sent Parry 79 house listings, escorted her to see four houses and invited her to see more. She sent Alston no listings and offered no tour.
Summarizing her impressions at the time, Alston said of Queally Bechand:
"This woman had no intentions – she looked at me and she had already decided. 'There ain't no way I'm taking you out because you don't even look like you got money.' And the thing is, she didn't even give me a chance to tell her what I had."
After listening to Parry describe her experience with Queally Bechand and discovering that the agent had told Alston mortgage prequalification was necessary but had given Parry 79 listings without it, Alston responded:
"I was lied to, walked over, stomped. She did me in. She did me in. I'll never forget this woman, as I said. I'll never forget. Very fancy, very beautiful woman, but she did me in ."
Experts' Opinions
Freiberg: The agent's refusal to provide service to the African American tester is an example of disparate treatment based on race.
The agent told the African American tester she didn't take customers on house tours without a mortgage prequalification letter and refused to provide any home listings, while the same agent agreed to provide home listings and arranged to show homes to the white tester.
---
Schwemm: This feels like steering 30 years ago when steering was more overt but agents could offer a pretense of providing equal service: "Of course, I'm giving you service, both black and white. But if you're the black buyer, you'd be more comfortable in the black or integrated areas; and, if you are white, you certainly would be more comfortable in the different white areas."
Agent and Company Responses
Queally Bechand did not respond to a letter informing her of Newsday's findings or to invitations by letter and email to view video recordings of her meetings with testers. Queally Bechand did not return a call seeking her comment.
Kathleen Viard, listed as a co-owner of Signature Premier Properties, viewed Queally Bechand's videos at Newsday with two branch managers, brokers Richard Halloran and Claire Leface. They declined to comment.
Watch videos of the test
TEST 78
Agent gives white buyer listings and house tour, requires Hispanic buyer to sign contract
Pedro Jimenez is a computer and internet specialist who grew up among fellow Dominican immigrant families in Corona, Queens. He participated in eight undercover tests in Newsday's investigation. In five of them, the tests suggested agents denied Jimenez equal service or provided house listings that showed evidence of steering.
Read more
Read less
Jimenez, 45, met Realty Connect USA agent Reza Amiryavari at the company's Levittown office in April 2017, 10 months after matched white tester Richard Helling had consulted Amiryavari. They each sought $600,000 houses within an hour of Manhattan.
Amiryavari turned the conversation toward finances when meeting with Helling.
"We're very comfortable with $600,000," Helling responded in a money-related discussion that encompassed 250 words.
Test 78
The house search Within an hour of Manhattan and up to $600,000

Hispanic Tester:
Pedro Jimenez
Listings Given:
14
Census Tracts:
67% white on average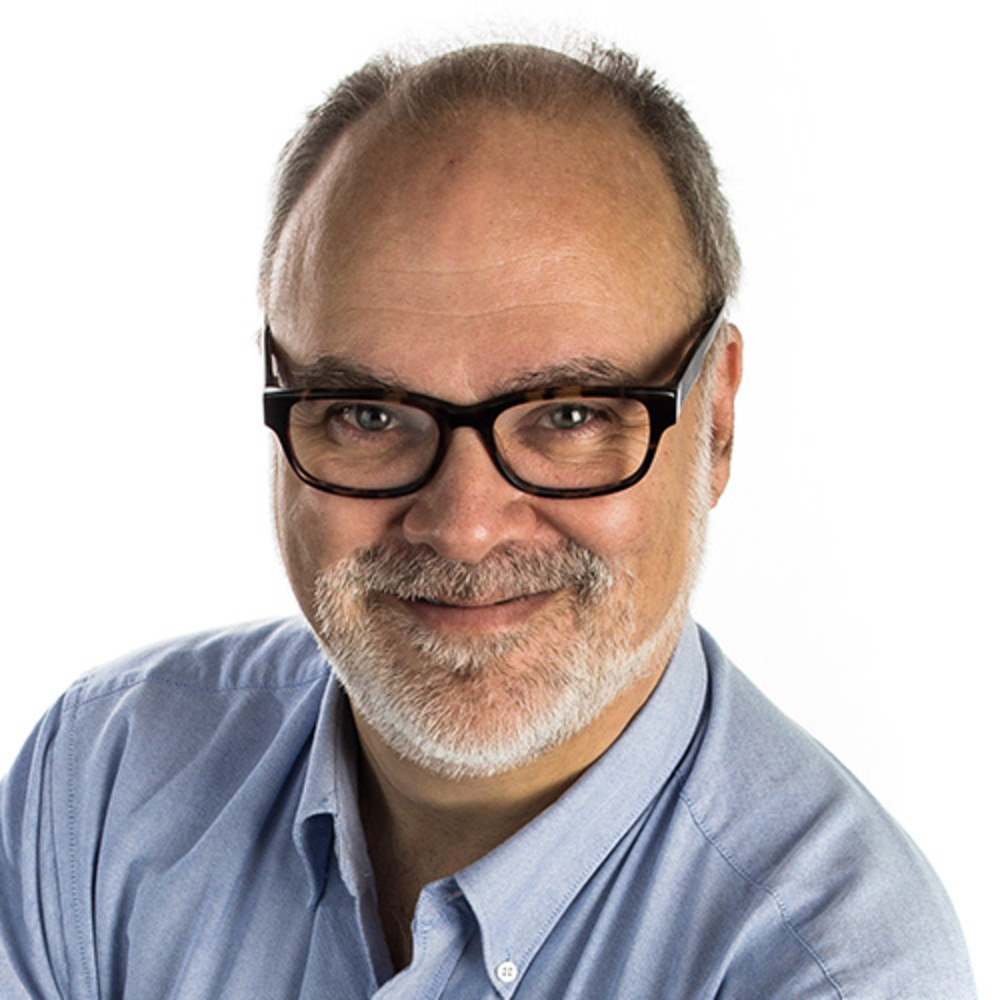 White Tester:
Richard Helling
Listings Given
39
Census Tracts:
64% white on average
Amiryavari noted Helling's need to secure mortgage preapproval but brushed by the requirement in looking forward to quickly touring houses.
When Helling said of mortgage preapproval, "So we should have that very soon," Amiryavari responded, "Very good. So, you don't need that – this right now, so – but you're gonna – we're gonna do this."
Amiryavari offered Helling the possibility of signing a contract that would give Amiryavari the exclusive right to represent him as buyer's agent. He indicated that he would help Helling whether he signed such an agreement or instead chose to work with Amiryavari as an agent who pitched him houses on behalf of sellers.
"You don't have to do it," he told Helling, referring to a buyer's contract. After the meeting, Amiryavari provided Helling 39 house listings in communities stretching from Franklin Square on the west to Syosset on the east. He escorted Helling to tour homes in Carle Place and East Meadow.
While on the tour, he counseled Helling to look at 65 percent white Franklin Square over 85 percent minority Elmont even as he offered a definition of the prohibited practice of steering.
"And then there's also Elmont. You don't want to be – I don't think you should be in Elmont. I think you should probably just be Franklin Square," Amiryavari said, while they were in 69 percent white East Meadow.
He added: "I think you want to stay in Franklin Square, if you go there. Here, great. East Meadow, OK, no issues, as far as, you know, the feedback that I get from, you know, buyers, and I've looked stuff up. But, technically, as a real estate agent, we shouldn't tell you, the buyers, which school district is better. Really, we're not supposed to … School district-wise only. Because there's something called steering, you know, like steering."
"Like a car or something?" Helling asked.
"No, like a horse, you know, facing somebody toward whatever you want them. So, in our business, they say, if you do that, that's not right. And it's not right, some agents do it, but it's not correct. Because the buyer should kind of – we gotta give you information, basically."
Amiryavari is the agent who was tested more than once by Newsday after an equipment failure. In the disqualified test, he provided listings and a tour to a black customer without requiring mortgage preapproval or an exclusive agent's agreement, the conditions he later imposed on Jimenez.
When Jimenez met with Amiryavari, he asked where Jimenez and his wife worked and about their family. He said he would ask "one question that is really important," adding, "And it has to do with finance."
The agent explored Jimenez's family income and expenses, did a calculation intended to show Jimenez what he could afford and declined to accept Jimenez's assertion that he could carry a $600,000 purchase with $120,000 down.
"Because the bank guy, you know, he's gonna ask you for your docs," the agent said. "Ask you for your bills and all of that, and they're gonna kinda crunch the numbers. And they're gonna come – come out with the right number."
Amiryavari's discussion of Jimenez's financial capacity extended for 1,300 words, five times longer than his back-and-forth over Helling's finances.
While Amiryavari had given Helling a choice of whether or not to designate Amiryavari as his exclusive buyer's agent, Amiryavari informed Jimenez that signing such a document was a must for gaining his services.
He told Jimenez that the contract would enable Amiryavari to be "like your buddy" in searching out the best houses and prices and would put Jimenez on the hook for paying a 2 percent commission if the seller refused to pay the fee.
"Because we have to make sure the buyer is serious, and they really truly want to buy a home," Amiryavari explained, adding that he prefers not to spend time showing a selected property to a less committed potential buyer.
When Jimenez indicated that he needed to know more about the quality of Amiryavari's service before signing an exclusive contract, Amiryavari pressed a computer button that sent Jimenez 14 housing choices in Syosset.
"Let me just send it right now and then – this is only Syosset, OK?" Amiryavari said, to which Jimenez responded simply, "OK."
In contrast, Amiryavari had offered Helling 39 house choices in communities that extended 15 miles from Franklin Square through New Hyde Park, Mineola, Carle Place and Hicksville to Syosset.
His snap action, focusing on Syosset only, provided Jimenez with listings in tracts that averaged 67 percent white, 4 percentage points higher than he offered to Helling.
As they wrapped up, Amiryavari promised to send Jimenez the name of a bank to start the process of getting mortgage preapproval. He told Jimenez they would sign the exclusive broker's agreement at their next meeting.
The following day Amiryavari texted the name of a "mortgage contact" at Bank of America. Jimenez returned a text thanking Amiryavari for the information and asking:
"Reza, my wife asks what's the best plan for going to see a home? Should we plan on Friday?"
Amiryavari responded: "What I suggest is to contact the mortgage officer first and get pre-Preapproved [sic]. Once Preapproved we can start looking at homes. Thank you."
"So that has to come first?" Jimenez asked.
"Yes," Amiryavari answered.
On learning how his experience with Amiryavari compared with Helling's, Jimenez said:
"I'm surprised to find that I was definitely scrutinized more over my financial capability, and, yeah, that the listings that were provided to me were not only less, but also concentrated in a particular area as opposed to being more dispersed and more varied."
Helling's judgment: "He showed me more listings. He showed me listings in a much, much broader set of areas, set of neighborhoods than he showed Pedro. And then just the willingness to just take me at my word, and move forward, take me on tours, and he was throwing up all the barriers about what Pedro had to do before he would even begin to start working with him."
Experts' Opinions
Freiberg: While the agent took the white tester out to view homes without requiring any prequalification or an exclusive listing contract, the same agent declined to take the Hispanic tester out to view homes unless he was first prequalified by a lender and agreed to sign an exclusive listing agreement. In addition to this differential treatment, the agent made statements to the white tester that suggests steering, by the agent's own admission.
---
Schwemm: Strong evidence of steering here, plus discriminatory (inferior) treatment of the Hispanic tester.
Most of the Hispanic-only listings are in one area to the north and most of the white-only listings in two other areas to the west and in the center. But this is not a "classic" case of steering because the target area for the Hispanic listings is not more diverse.
The agent provided inferior treatment to the Hispanic tester with respect to the discussion of financial issues and refusal to show houses without having received mortgage preapproval.
Agent and Company Responses
Informed by letter about Newsday's findings, Amiryavari made, but canceled, an appointment to view video recordings of meetings with testers. He did not respond to a follow-up email or phone message seeking comment.
Realty Connect broker owners Michael Ardolino, Bart Cafarella, Fern Karhu and chairman Kevin McClarnon did not respond to letters describing Newsday's findings regarding Amiryavari and additional Realty Connect agents.
Watch videos of the test
TEST 09
Agent drops preapproval policy for white buyer, holds firm with black buyer
Niguel Williams-Easter is an actor from West Hempstead in his mid-20s. He has appeared in commercials and short films. He's black.
Read more
Read less
Steven Makropoulos is also an actor in his mid-20s. From Massapequa, he has traveled the country in theater productions and at theme parks. He's white.
They each sought the services of Plainview-based Charles Rutenberg Realty agent Edwin Torres in searching for $400,000 houses in the Brentwood area.
Test 09
The house search In the area around Brentwood and up to $400,000

Black Tester:
Niguel Williams-Easter
Listings Given:
0

White Tester:
Steven Makropoulos
Listings Given
20
Torres told both men that he required customers to get mortgage preapproval from a bank before he provided listings or house tours.
He explained that he had invested time helping some house hunters only to discover they could not afford to buy, and that sellers and their agents often balked at showing houses to people who were not fully prepared to make a deal.
"So, it's very important for you to get that preapproval and to make sure that the taxes are indicated on that preapproval," he told Williams-Easter. "Once you do that, you can email it to me and let me know."
"The first thing that you do when you're going to apply for a home or want to look at homes is you get prequalified," Torres told Makropoulos.
Still, both men asked Torres to send house listings.
He said yes to Makropoulos in this exchange:
MAKROPOULOS: Is it possible to for you to start sending me some listings?
TORRES: I can send you I can send you listings in those areas.
MAKROPOULOS: In those areas?
TORRES: I would say like based on your income, a ballpark figure, I would say anywhere between two and 350 I'll send you. That's the bracket that I'm gonna put it in.
MAKROPOULOS: OK.
TORRES: And when you receive it, you'll be able to view them.
MAKROPOULOS: Yeah.
TORRES: But, like I said, I need that [preapproval], OK?
MAKROPOULOS: Gotcha.
Torres said no to Williams-Easter in this exchange:
WILLIAMS-EASTER: OK. So, you need that [preapproval].
TORRES: Definitely.
WILLIAMS-EASTER: Absolutely.
TORRES: Absolutely.
WILLIAMS-EASTER: Can you look at listings or anything?
TORRES: I don't really know what to show you.
As requested, Torres selected homes for Makropoulos to consider. He located them in Deer Park, Brentwood, Bay Shore and West Islip. He also took Makropoulos to see one of the 20 houses while still pressing him to secure preapproval.
The agent responded differently when Williams-Easter followed up by texting a request for listings that could lead to house tours.
Torres texted: "I don't know if there was a misunderstanding when we met. But I'm awaiting your preapproval first and at that time I will start sending properties to you based on your approval."
Experts' Opinions
Freiberg: The agent's refusal to provide service to the African American tester is an example of disparate treatment based on race. The agent refused to select home listings or show homes to the African American tester until he obtained a preapproval letter from a lender, while the same agent waived this preapproval requirement for the white tester providing him with home listings and a home tour.
---
Schwemm: The evidence shows blatant discrimination. There was inferior treatment of the black tester regarding the preapproval requirement. And there was a continuation of blatant discrimination with many listings provided to white tester vs. none to black tester.
Agent and Company Responses
After viewing video recordings of his interactions with testers, Torres said he provided listings and a tour to one tester and not the other because the white tester seemed more "pushy" and eager to engage in searching for a house to buy.
"One seemed a little bit more eager than the other. That's the bottom line," Torres said, adding:
"Sometimes you may make a decision that may be interpreted incorrectly. That's the only thing I can tell you. You learn and then you implement. Is there a chance that you can say something that is misinterpreted? I think so. And that's basically what I see here."
Torres also said that he has adopted a firmer policy: "So now if you don't have a preapproval, I'm not going to show you a house."
Joseph Moshe, founder of Charles Rutenberg Realty, viewed Newsday's recordings of three Charles Rutenberg agents, including Torres. Subsequently, he offered no comments.
Watch videos of the test
Sources: Demographic data in maps from Census Bureau 2016 American Community Survey five-year estimates.
---