VOTERS' GUIDE
General Election - November 5, 2019
Debra Siegel
Debra Siegel is running for Nassau County legislator, 7th District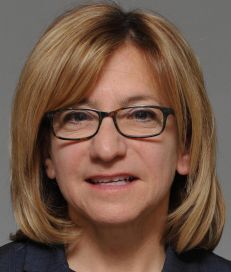 DEMOCRATIC
Siegel, 57, of Rockville Centre, is running on the Democratic and Working Families lines. Siegel, an attorney with the Legal Aid Society, is a first-time candidate.
ISSUES:
She contends that parts of the district, which stretches to Five Towns, have been underserved for many years and need adequate representation in the community.
Siegel supports County Executive Laura Curran's countywide reassessment plan, Nassau's first in nearly a decade. She argues that Republican lawmakers ignored the assessment problem for nearly a decade under former County Executive Edward Mangano and are now delaying and obstructing Curran's proposed changes.
Siegel said she supports efforts by both Curran and Hempstead Town Supervisor Laura Gillen to root out corruption and cronyism in local contracts, hiring and government operations.