Timeline: When sports came to a halt amid the coronavirus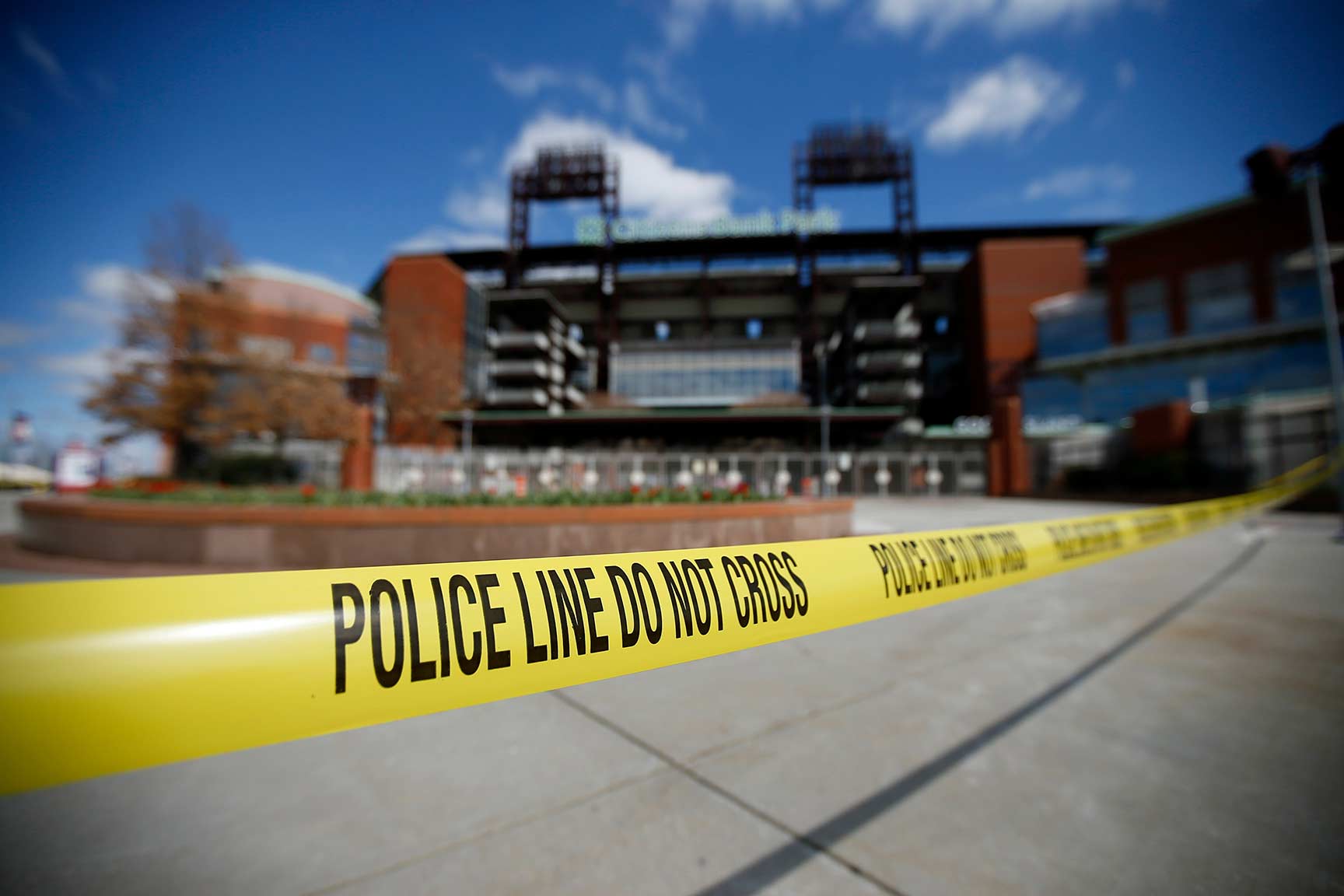 The coronavirus pandemic has disrupted every facet of life, from the health and safety of the world's population to countries' economies and the general psyches of our citizens.
It also has disrupted the sports calendar, a usually rhythmic sequence of games and events sports fans have come to know, understand and adore. As governmental bans on large gatherings took effect, playing in empty arenas became a possibility. As those guidelines tightened and positive cases of the coronavirus began to increase exponentially, games became an afterthought.
Here's a timeline of how the sports world came to a halt as far greater issues take precedence.
March 10
Ivy League presidents canceled its postseason basketball tournaments and deem the regular-season winners — Yale men, Princeton women — as the automatic qualifiers to the NCAA tournaments. The next day, the conference unanimously votes to suspend all spring sports.
March 12
NHL pauses season
The league's Board of Governors suspends the season indefinitely.
MLS shuts down
The American soccer league suspended its season for 30 days. In a two-for-one move, NYCFC also saw its debut in the CONCACAF Champions League tournament get put on hold as well.
St. John's plays a half
The Big East conference tournament started at noon, with St. John's facing Creighton in the quarterfinals at Madison Square Garden. At halftime, with the Red Storm leading, 38-35, the Big East joined the other major conferences and canceled its tournament.
In all, 13 conferences canceled their tournaments.
MLB delays season
While six spring training games were in progress, including the Yankees vs. Nationals, MLB suspends spring training and delays the start of the season. MLB sets April 9 as the earliest potential Opening Day.
March Madness canceled
The unprecedented move of canceling the men's and women's basketball tournament comes a day after the NCAA had announced the games that were scheduled to start next week would go on but be played in mostly empty arenas. A few hours later, after some conferences had canceled or postponed spring sports, the NCAA shut it all down for the school year.
PGA adjusts
After the first round of The Players Championship concluded, the PGA canceled the rest of golf's "fifth major" as well as the Tour's next three events.
March 13
Masters moved
Augusta National delivers the next blow to the American sports calendar when it postpones The Masters, golf's first major tournament scheduled for April 9-12. No timetable for its return is given.
Patriots' Day change
The Boston Marathon, originally scheduled for April 20, is postponed and moved to Sept. 14.
March 14
With all other sports canceled, postponed or suspended, the UFC moves ahead with its fight card in Brasilia, Brazil, with no fans in attendance. "The fighting was not that much different," said Bea Malecki, who won a unanimous decision over Veronica Macedo in the opening bout. "It was just walking in that was a bit weird."
March 15
UEFA postpones all Champions League and Europa League matches indefinitely.
March 16
Opening Day in May or June?
MLB commissioner Rob Manfred informs teams that the league will follow the CDC's recommendation to avoid large gatherings for at least eight weeks, pushing Opening Day into late May or early June.
NFL Draft goes fan-less
A day after the CDC recommends that no more than 50 people be gathered at one time, the NFL announces that there will be no public events in Las Vegas as part of the April 23-25 draft. Commissioner Roger Goodell says the draft would take place as scheduled and be televised, although it remained uncertain how it would be conducted. (See our NFL mock draft.)
UFC postpones three events
Fight cards set for March 21 in London, March 28 and April 11 in Las Vegas, after being moved from Columbus, Ohio, and Portland, Oregon, respectively, get postponed. No makeup dates are provided at this time.
WrestleMania will go on
The WWE moves its marquee event, WrestleMania, from Raymond James Stadium in Tampa to the company's performance center in Orlando. WrestleMania 36 becomes a two-day event April 4 and April 5. No fans will be in attendance.
March 17
Major movement
The PGA Tour postpones the PGA Championship, which was scheduled for May 11-14 in San Francisco. A new date is not announced.
First Saturday in September?
Churchill Downs moves the Kentucky Derby from May 2 to Sept. 5, marking just the second time in the race's 145-year history that it will not take place on the first Saturday in May.
French Open moved
In a decision the French Tennis Federation president called "difficult yet brave," the French Open is rescheduled from May 24-June 7 to Sept. 20-Oct. 4
.
Euro '21
UEFA European Championship gets moved back a year to the summer of 2021.
March 18
The ATP and WTA cancel all of their tennis tournaments through June 7.
March 19
England's Premier League and all other domestic soccer matches are suspended through April 30.
March 20
After suspending games on March 12, the rebooted XFL cancels its inaugural season and frees its players to sign with NFL teams immediately instead of making them wait until the original date of April 27.
March 26
NFL confirms draft will go on
"The draft itself will be conducted and televised in a way that reflects current conditions," Goodell wrote in a memo to teams, adding that they should plan to do the draft "in a location outside of your facility, with a limited number of people present, and with sufficient technology resources to allow you to communicate internally, with other clubs, and with draft headquarters."
WNBA Draft
The WNBA announces it will keep its televised draft on schedule for April 17 and move to a "virtual draft," using video conferencing. The Liberty have the No. 1 pick. (See our WNBA mock draft.)
April 1
For the first time since World War II, the All England Club cancels Wimbledon. The U.S. Open remains on track for late August, early September, although some doubt is cast on that as two parts of the Billie Jean King National Tennis Center are being used as a makeshift hospital to handle patient overflow from the coronavirus.
With Ryan Gerbosi and Nick Klopsis