The derelict two-story house on 215th Street in Queens Village had been boarded up for months. The backyard was mostly overgrown with brush where it wasn't dirt or covered in litter. The back door, sealed with plywood, had been forced open and nailed shut again.
It turned out that Felix Toro, who lives next door, had gone with a fellow neighbor to nail the door shut. "Sometimes squatters come in, kids maybe," he said. "They were ripping the door and going in."
Since the Great Recession, homeowners facing foreclosure across the country have been walking away from properties, unable to pay for their mortgages. In their wake, they've left behind so-called "zombie houses," with no caretaker to oversee them, existing in a state between life and death. Such homes can remain vacant in New York for months or years because the state's foreclosure process can take an average of nearly three years.
And there are thousands of these undead vacant homes decaying in plain sight throughout the five boroughs, particularly in struggling communities of color — a fact that is all the more troubling given the city's acute affordable housing crisis. Because the foreclosure process drags on for so long, the homes decay so much it's not worth it for an investor to buy them and fix them up.
An analysis of data obtained from RealtyTrac, a national real estate tracking company, revealed the following snapshot of city trends as of May 31, 2015:
The city saw an overall 28% increase in the number of zombie houses between January 2014 and May 2015.
Kings County had the most zombie houses — 1,050, which was a 22% increase between January 2014 and May 2015; Queens County came in second with 905 zombie homes — a 14% increase between January 2014 and May 2015.
The Bronx and Richmond counties had the largest percentage increase in the number of zombie homes, 42% and 62%, respectively.
[htmlcontent]
Zombie homes don't just rot unnoticed; besides attracting squatters, they are easy targets for looters looking to steal copper wiring and pipes and for drug users to hole up and get high.
Such abandoned properties act like a viral infection, spreading through the area: they lower property values for neighbors; often lead to a cycle of underwater mortgages where the homes are worth less than the mortgages themselves; and can propagate the foreclosure cycle.
The problem — which is growing — has not gone unnoticed by policymakers.
"If you are on a street with a bunch of abandoned properties, you're also a victim of the crash, your entire community is damaged," said state Attorney General Eric Schneiderman at a news conference in the Bronx in April where he spoke about legislation he sent to the state Legislature to combat the growing plague of zombie homes. "Property values go down. Crime and vandalism go up. It's a huge burden on local communities."
In May, Gov. Andrew Cuomo and the state Department of Financial Services announced that 11 banks, mortgage lenders and credit unions had voluntarily agreed to adopt "best practices" to maintain homes during the foreclosure process, including conducting inspections, changing locks or boarding up windows. The institutions — which include Bank of America and Wells Fargo — are the lenders of 70% of the state's mortgage market.
The institutions also agreed to establish a registry of abandoned houses. But that's not guaranteed to fix the problem: Someone will still need to hold the lenders accountable, and that's why housing advocates are backing state legislation that would create incentives for them to do so.
But, as long as banks don't own the deed, it's the owner's legal obligation to maintain the buildings. Banks don't own the property until a foreclosure judgment is issued.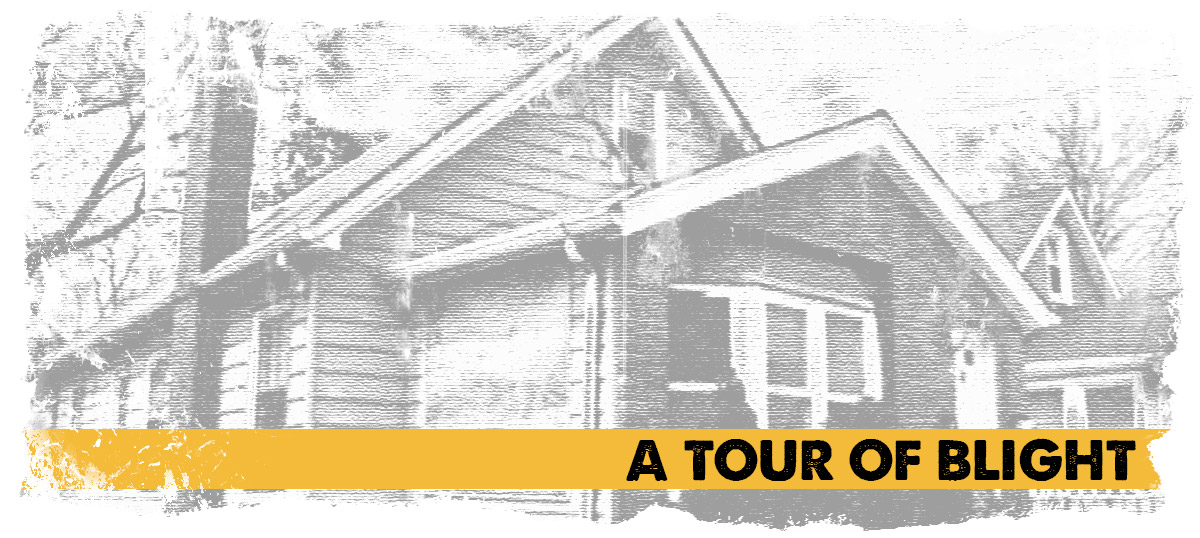 Southeast Queens, from Jamaica east through St. Albans and Queens Village, to the border of Elmont in Nassau County, has been called the epicenter of the foreclosure crisis in the city, so it makes sense that it would have some of the highest concentrations of zombie houses per 1,000.
As of May 31, there were 9,103 properties in foreclosure in Queens, and 905 zombie properties, according to RealtyTrac.
Jean Sassine has become alarmed by the proliferation of zombie properties in his neighborhood of Queens Village, where RealtyTrac counted 609 properties in foreclosure, 57 of them zombie houses.
Sassine, 48 and married with two children, is the local chapter chair and a board member of New York Communities for Change, a nonprofit organization that works to help people stay in their homes and stave off foreclosure. He comes to the work through personal experience. At a City Council hearing, he testified he was on the verge of losing his home in 2007 when he lost his job and his wife's spiraling medical bills forced them into the kind of heartbreaking choice millions of Americans were also making at the time.
"I had to make the decision on whether we were going to continue making mortgage payments or pay our medical bills," he said in written testimony in April. "Since then, I've been in a constant fight with numerous banks and servicers, trying to modify my mortgage so my family and I can stay in our home."
On a brisk April afternoon, Sassine agreed to lead a tour of abandoned properties in his neighborhood. It soon became clear that the trick would be figuring out which ones were actual zombies and which ones were abandoned for another reason entirely, since no registry exists. Data compiled by RealtyTrac combines foreclosure filings with U.S. Postal Service data, but even the company admits it's far from perfect.
But whatever the reason for a house being left vacant to degrade in plain sight, neighbors understandably find themselves helpless as they create blight.
Sassine drove a red SUV, wearing a "The Colbert Report" baseball cap, a gray long-sleeve shirt under an orange short-sleeve T-shirt with the logo of New York Communities for Change and blue jeans. Whenever the tour stopped, he would get out of his truck and talk to neighbors about his work.
The tour didn't make it far from his home at 103rd Avenue and 217th Lane before the first stop: Just across the street was a two-story home, built in approximately 1940, that was partially boarded up but was occupied by what Sassine said were squatters. The building has been in the foreclosure process for nearly 600 days, according to RealtyTrac. The second stop on the tour was just a few doors down; RealtyTrac said it had been in the foreclosure process for more than 700 days.
Two blocks over, on 215th Street, Sassine stopped his SUV past 104th Avenue and pointed out two seemingly empty properties across from one another. The power at one home seemed to be cut off; the meter was dead.
Leonor Calderon, who lives next door, said the owner had died four years ago and the home had been empty since. "It was abandoned," Calderon said of the home, speaking in Spanish. "But people got in there. Then they left. Then they returned." At one point, whoever was living there had thrown garbage in her yard. "There are glasses, bottles, and they're thrown on my side."
The owner, Linda Collazo, was listed as deceased as of 2009, according to an electronic death record obtained via the Nexis-Lexis database.
According to records filed in state civil Supreme Court, the house has been in foreclosure since a case was brought against Collazo et al. by BAC Home Loans Servicing LLP. The law firm representing the bank was listed as Ras Boriskin LLC of Westbury. A receptionist for the firm said the mortgage had been transferred to another bank; she confirmed that the case remained opened as of June 1.
Jonathan Cohen, an attorney for the bank, did not return a message. A woman who identified herself as an assistant told amNewYork that the firm could not release any details.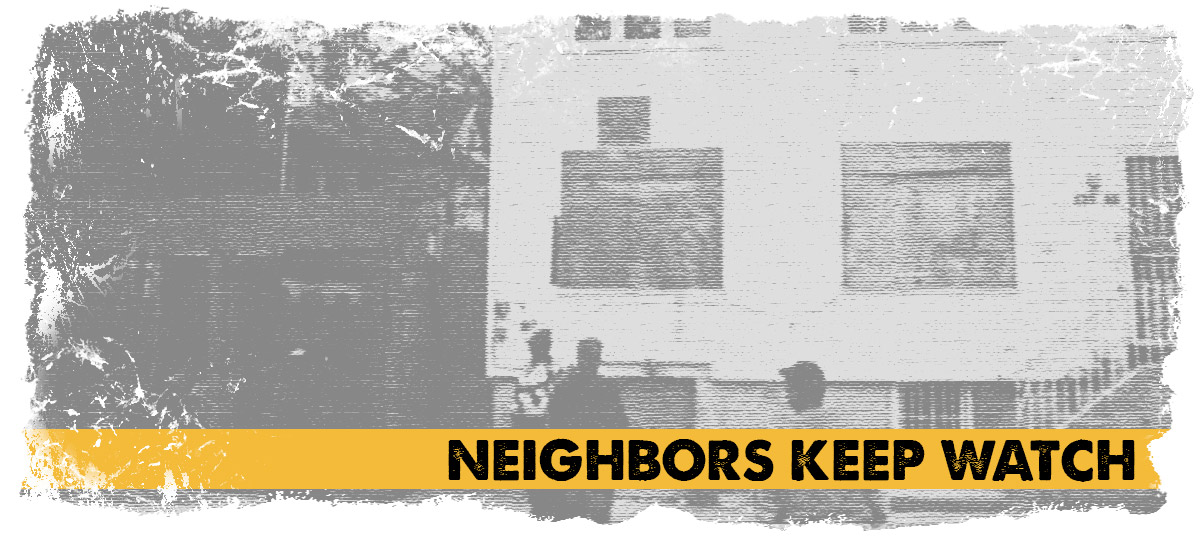 The owner of the house directly across 215th Street that Calderon had complained about had defaulted on his mortgage, according to RealtyTrac, and the bank had filed a formal notice initiating the foreclosure process. The windows on the side of the house were boarded up with plywood; the backyard was filled with debris, including a collapsed swimming pool. But the front windows were covered with black tarp from within, and the unmistakable chorus of Will Smith's "Gettin' Jiggy Wit It" could be heard from the home. No one answered the door.
When reached by phone later on, the owner, Garth Johnson, said the house was not in foreclosure and that he lived there. "I don't know what you are talking about," he said. "I realize you are definitely not talking to me. We have a piece of wood on the side of the house. I did not do the siding yet."
"It's not abandoned," he continued, adding he had to go. "This is just a little difficult to deal with right now."
However, a subsequent review of court documents showed that the mortgage holder, Citigroup, had filed a summons seeking foreclosure of the property in September 2014. Johnson did not respond to a message requesting comment.
Experts say it is possible desperate homeowners may continue living in their homes without paying the mortgage. Citigroup didn't respond to questions about whether they had started the foreclosure process. It did say that, since the homeowner continued to own the property, it had no legal obligation to maintain it.
The tour continued a block north to a house on 215th Street identified by RealtyTrac as a likely zombie house. This was where the backdoor, covered up in plywood, had been nailed shut again by neighbors. Court records showed foreclosure proceedings had been brought against the house in 2008. A message left for the mortgage holder's attorney did not return a message requesting comment.
Felix Toro, 31, bought the house next door earlier this year after it had been purchased and renovated. Toro pointed out that his home had been in worse condition than the one next door; that was confirmed by an image captured by Google Maps in 2013 that showed his house had been boarded up, too, with the entire front yard fenced with plywood and vegetation growing wildly past the first floor.
People want neighbors, not empty houses," said Queens Village resident Felix Toro, who lives next door to a boarded-up house.
Toro, who was wearing a tracksuit and works for the Department of Sanitation, said that he had called 311 about the house next door a few weeks back.
"Everyone keeps their eyes on it to make sure that nothing happens," he said, adding that animals have gotten inside, including raccoons. He said he hoped that it would be rehabbed like the one he purchased. "People want neighbors, not empty houses."
Sassine, driving away, seemed exhausted by what he'd seen. "This is what the attack on the middle class looks like," he said.
After visiting nearly a dozen abandoned houses, it was clear that zombie properties represent symbols of the foreclosure crisis that is alive and well in struggling neighborhoods. .
Whoever is on the deed is supposed to maintain the homes. The city's Department of Buildings, which cites hazardous buildings, said it is not responsible for upkeep. The Department of Housing Preservation and Development, which is charged with stabilizing the city's housing stock, didn't respond to multiple requests for information about its efforts to deal with the zombie home crisis.
Like the banks, it seemed the city agencies were leaving it to homeowners and neighbors to deal with the problem.
The tour came to an end around the corner from Sassine's house. Again, another boarded up home stood rotting at the center of a residential street. Queens Village, where about 70,000 people live, covers three ZIP codes. But the tour had only visited a few blocks. It was striking how many boarded-up, seemingly neglected, vacant homes infected the community.
"You don't think of blight when you think of Queens or Queens Village," Sassine later said. "People are mowing their lawns next to these boarded-up houses. You think it's picturesque. You think you're investing in your neighborhood but the life of your community is being sucked out of it by these zombie homes."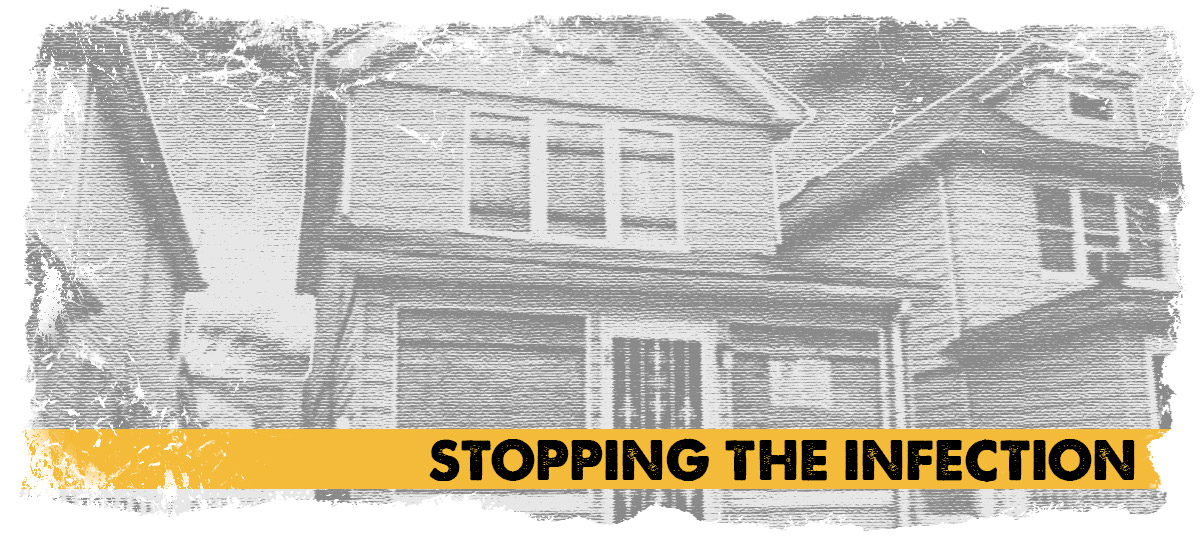 While Cuomo's announcement of an agreement between 11 banks and the state was hailed as a good first step, advocates said a legislative solution is required to codify any reforms. Advocates also point out that the agreement leaves out about 30% of the market.
"I think there's definitely a need for a more marketwide solution," said Matt Hassett, director of policy for the Center for NYC Neighborhoods. "It would be great to have it as a long-lasting law on the books."
That's why the Schneiderman's legislation, which was introduced by state lawmakers Sen. Jeff Klein and Assemb. Helene Weinstein, may be the key to ultimately curing the zombie affliction.
While the Cuomo agreement largely mirrors the legislation, there's are two major differences: Under the legislation being considered, mortgage lenders would be forced to maintain the homes or face fines of $1,000 a day if they failed to maintain the property or to register it. The fines would cover the cost of hiring more code enforcement officers. And, second, the legislation would apply to all banks.
The attorney general's office has said that the legislation is still in play, in spite of Cuomo's agreement.
Asked about the agreement that the state had announced with the banks, Sassine said he was skeptical that the banks would voluntarily maintain the properties. "If you think about it, they are supposed to voluntarily maintain these properties now and they don't," he said.
The City Council has held at least four hearings on the foreclosure crisis, including abandoned homes, and has been considering a variety of policy measures including the use of eminent domain to seize mortgages before homes become blighted.
But the solution to the zombie crisis may lie in stopping the infection before it starts.
Peter Nagy, the deputy director for New York Communities for Change, said that's what his organization is trying to do. "What we always said is we should try to get to properties before they go into foreclosure, before homeowners get up and leave," he said.
And there are potentially tens of thousands of homeowners facing the peril of losing their homes: A 2012 study by the Association for Neighborhood and Housing Development found that 82,175 mortgages were underwater, a sign that the foreclosure crisis is far from over and that many more homes may become zombies if policymakers fail to act.
One person who no longer faces the prospect of losing his home is Sassine. In April of last year, his family finally got a loan modification, saving his family from being out on the street. He got work, running his own company, assisting film production by getting permits, scouting out locations and managing logistics. His wife is working as a sign language teacher.
Things were moving along in a positive direction for the family, Sassine said. "It didn't have to have a rosy ending."