Trump Administration: Notable Departures So Far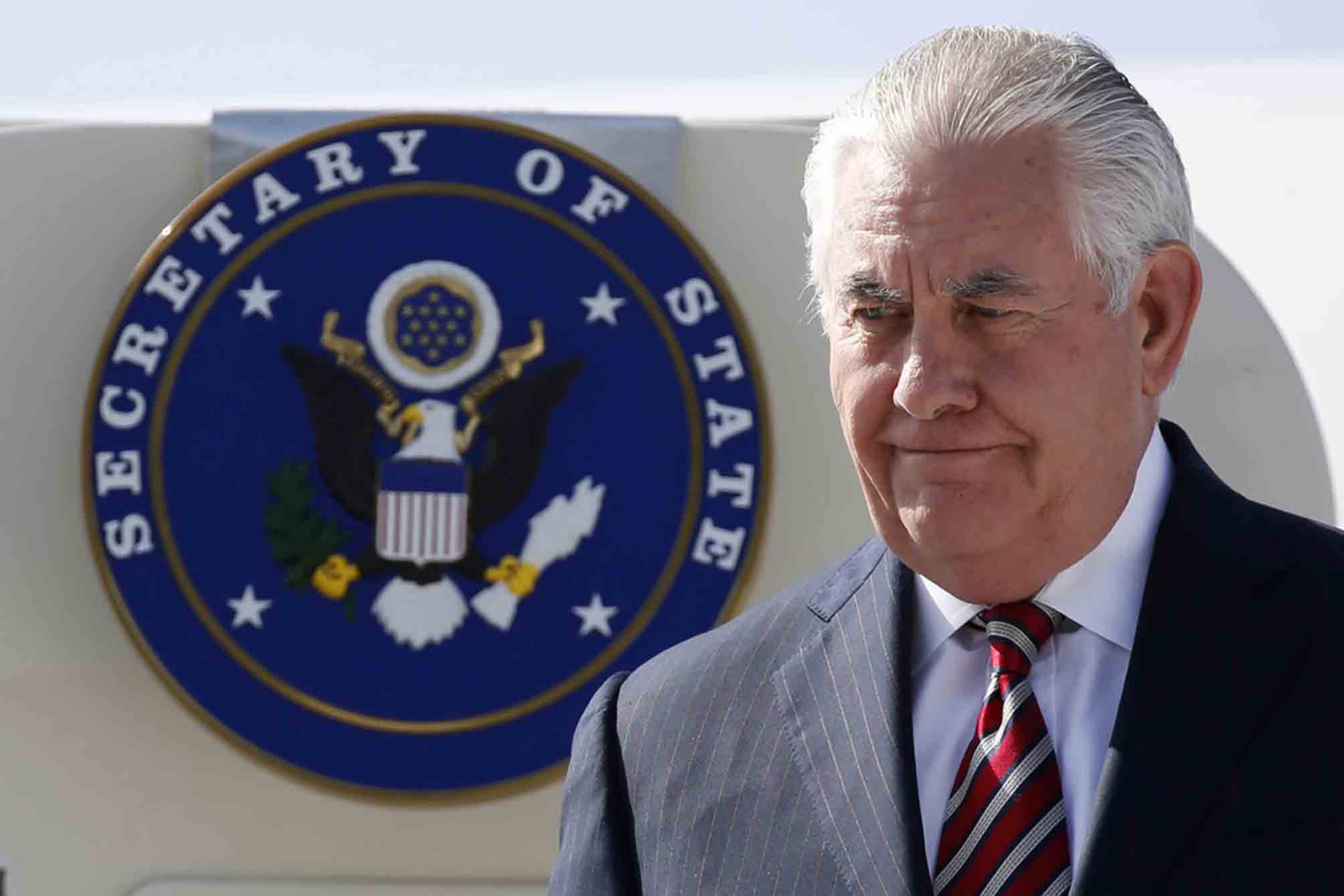 The Trump administration has seen a large number of high-profile exits in 2017 and 2018.
Here's a look at who has already left or is heading for the door, inside and outside President Donald Trump's White House, starting with Sally Yates' firing in January 2017 through the March terminations of two Cabinet members, Secretary of State Rex Tillerson and Veterans Affairs Secretary David Shulkin.
Within the White House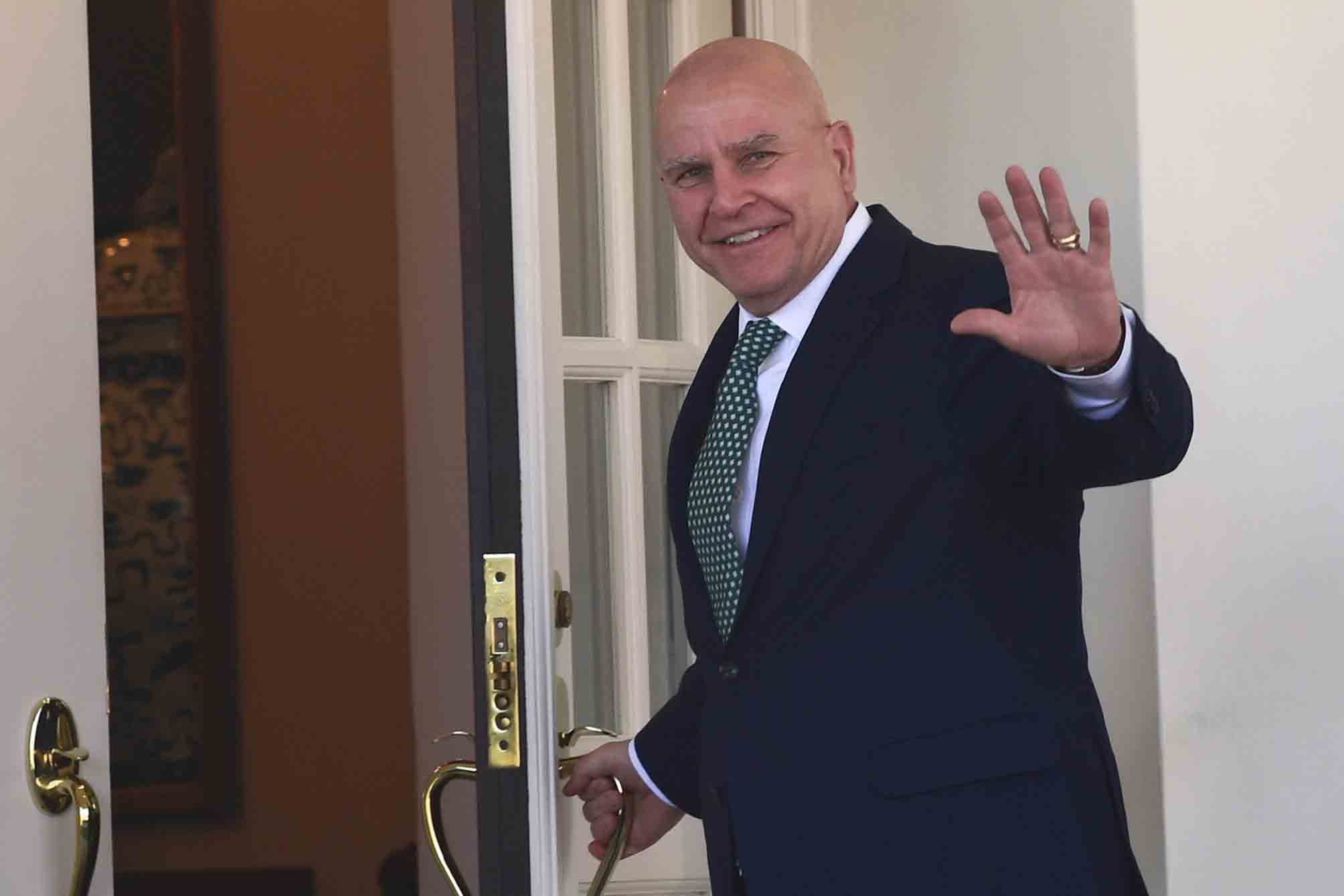 H.R. McMaster
Trump's second national security adviser lasted a lot longer than his first, but his job security ran out on March 22, 2018. That's when Trump tweeted that noted war hawk and former UN Ambassador John Bolton would become his new adviser on April 9, saying McMaster "has done an outstanding job & will always remain my friend." The feverish speculation about an impending exit sped up McMaster's decision to depart, White House officials said, in part because he believed foreign partners were beginning to doubt his influence. The chief of staff and defense secretary had also been pushing the president to get rid of McMaster.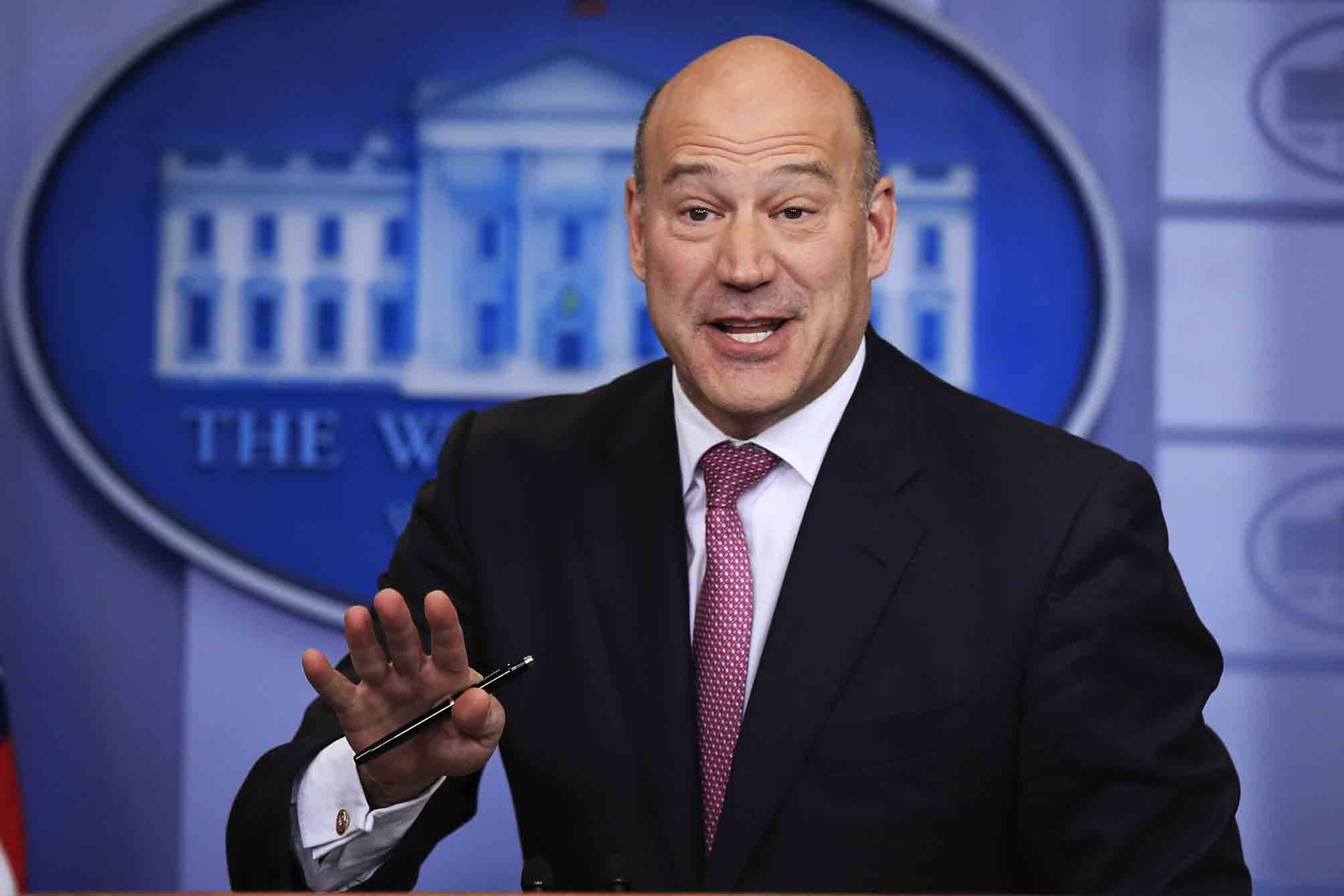 Gary Cohn
The president's chief economic adviser announced his departure on March 6, 2018, after breaking with Trump over his planned tariffs on steel and aluminum. Cohn, the National Economic Council director, was the leading internal opponent of the tariffs, but could not get Trump to reverse course. A Democrat and former Goldman Sachs executive, Cohn played a crucial role in helping the president enact the tax bill that was the big legislative accomplishment of his first year.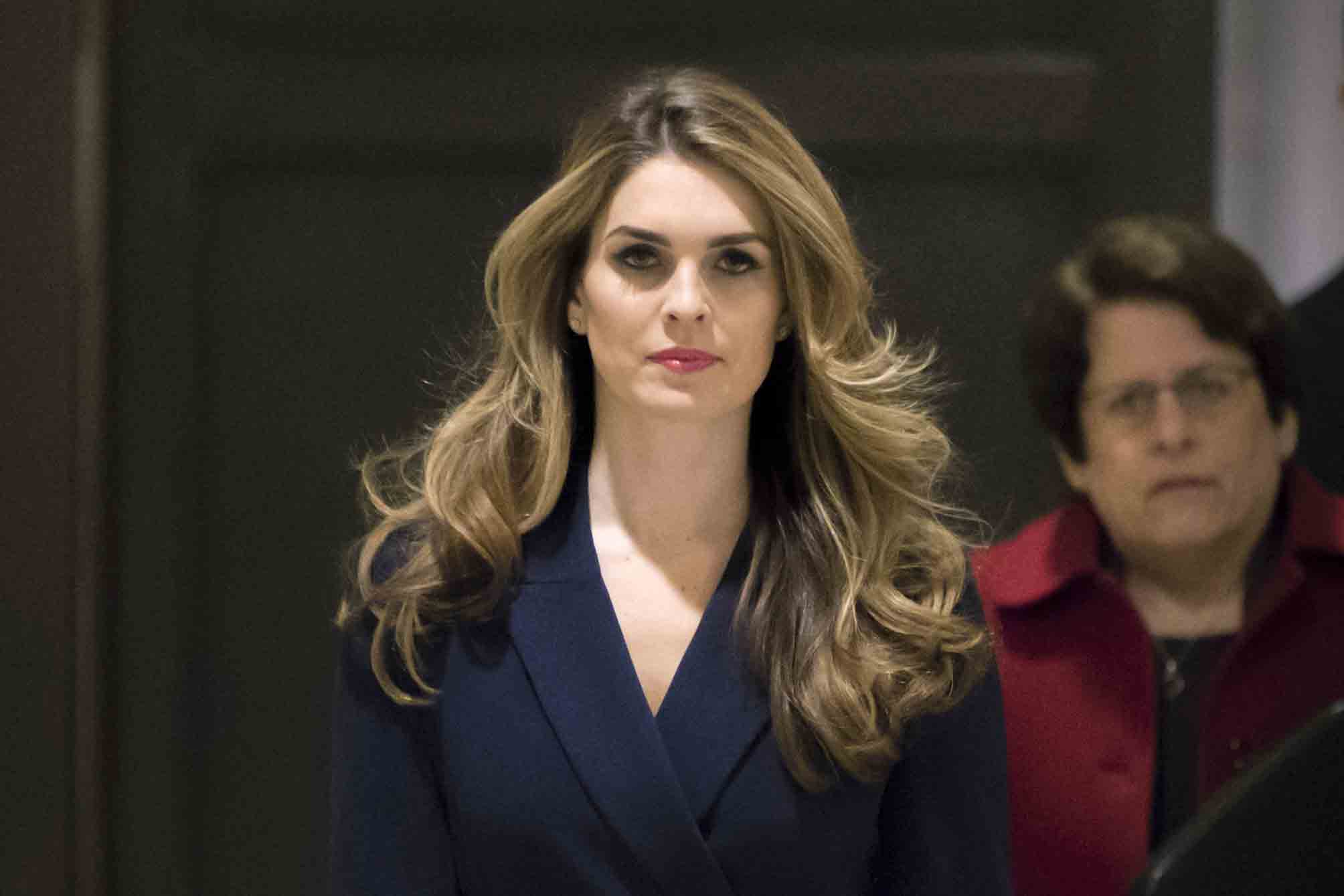 Hope Hicks
One of the president's closest and longest-serving aides abruptly announced her resignation as White House communications director on Feb. 28, 2018. Hicks' departure cast a pall over the West Wing during a trying time for Trump, and came a day after she was interviewed for nine hours by the House committee investigating Russian meddling in the 2016 election. She acknowledged that she had occasionally told "white lies" for Trump, according to a person familiar with the testimony, but not lied about anything substantive. Hicks, the fourth communications director in the Trump White House, was initially its director of strategic communications.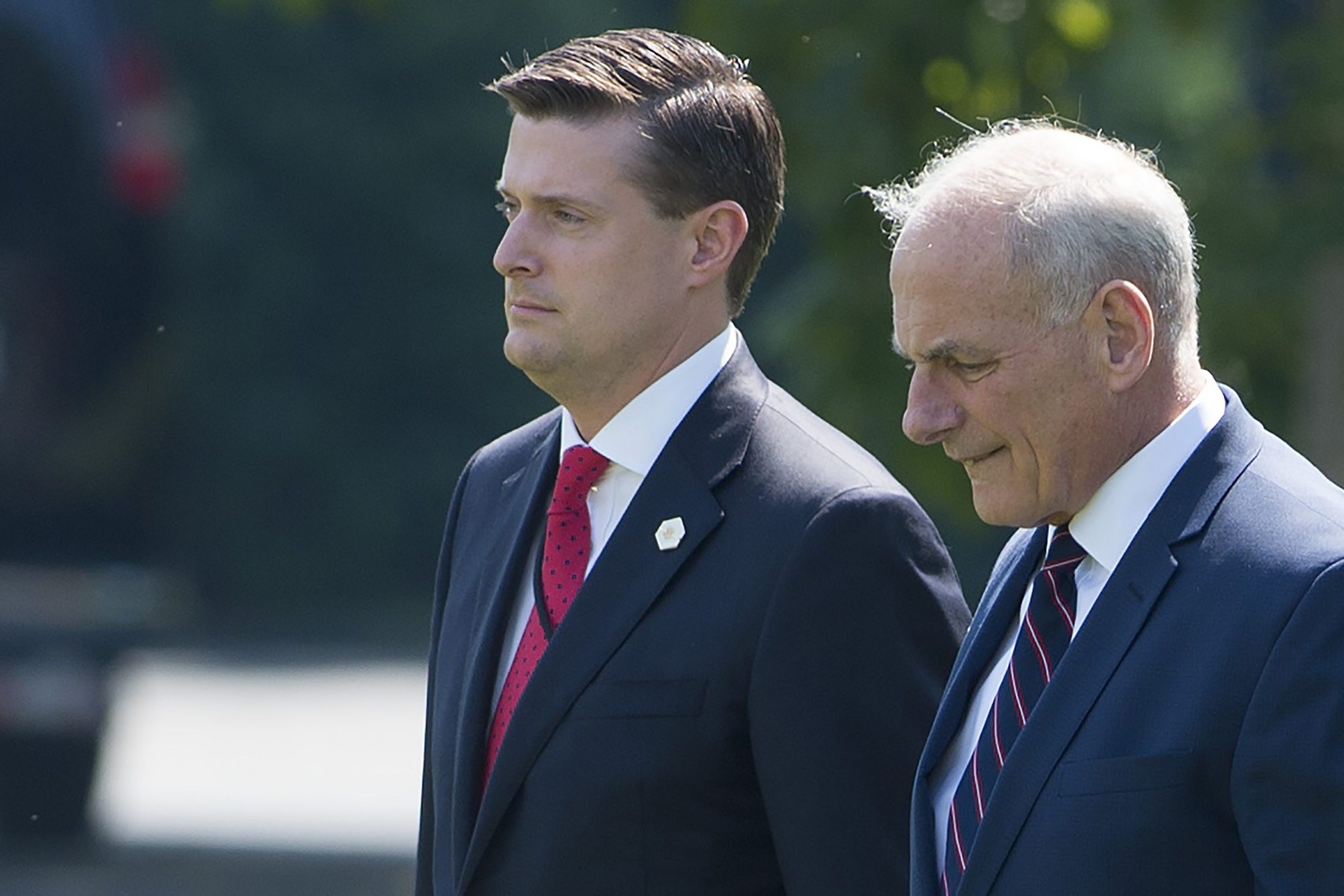 Rob Porter
The White House staff secretary resigned Feb. 7, 2018, after his two ex-wives accused him of physical, verbal and emotional abuse. "These outrageous allegations are simply false," said Porter, whose job included controlling the president's daily schedule. The White House backed Porter in the wake of reports of the alleged assaults before distancing itself.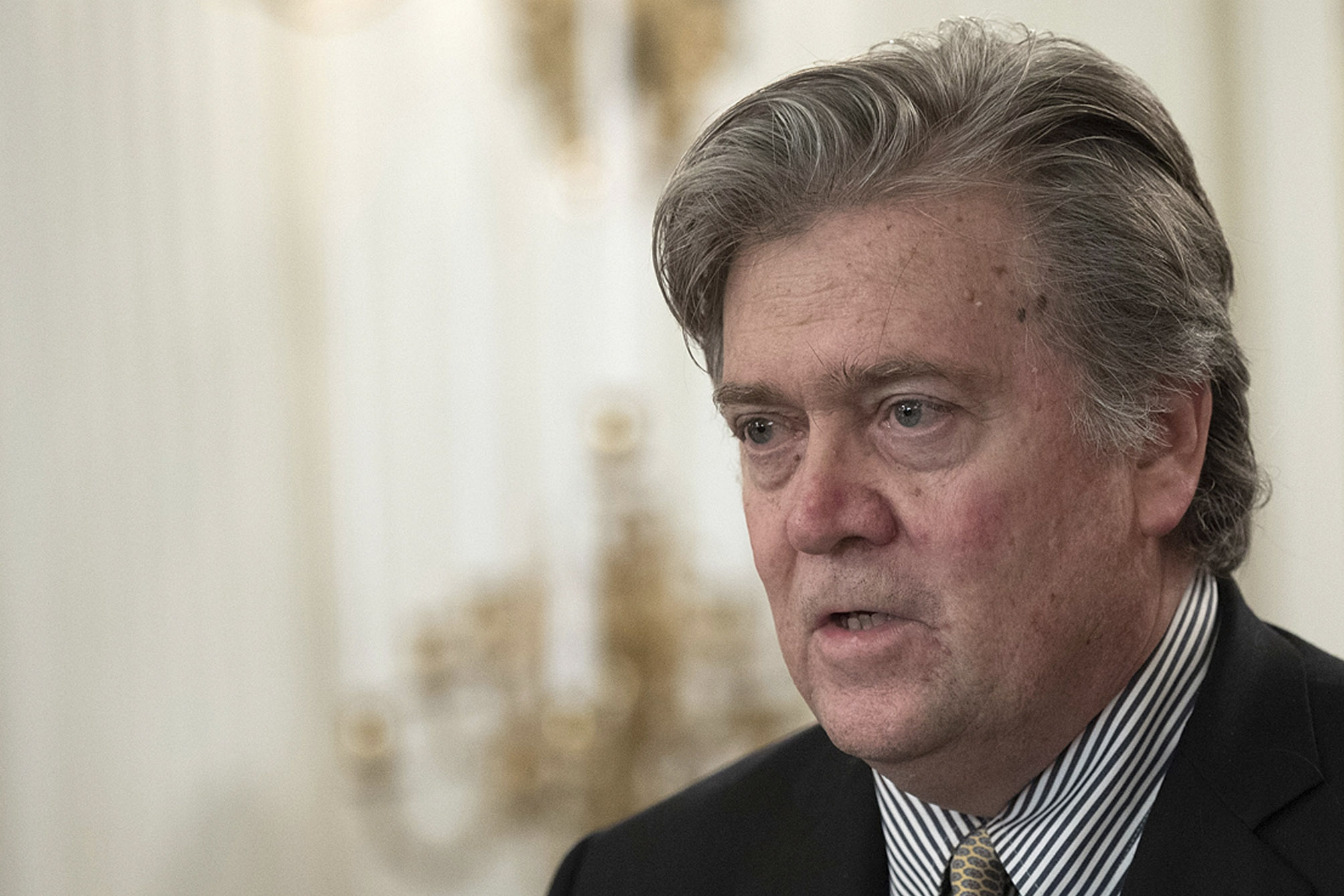 Stephen Bannon
The White House chief strategist relinquished his post on Aug. 18, 2017, the press secretary said in a statement. Bannon was a key campaign adviser and a forceful but contentious presence in the White House. The former leader of conservative Breitbart News (who returned there) pushed Trump to follow through with his campaign promises. But he also sparred with some of Trump's closest advisers, including son-in-law Jared Kushner. His exit came amid tension over Trump's comments blaming both sides in the clash between white supremacists and counterprotesters in Charlottesville, Virginia.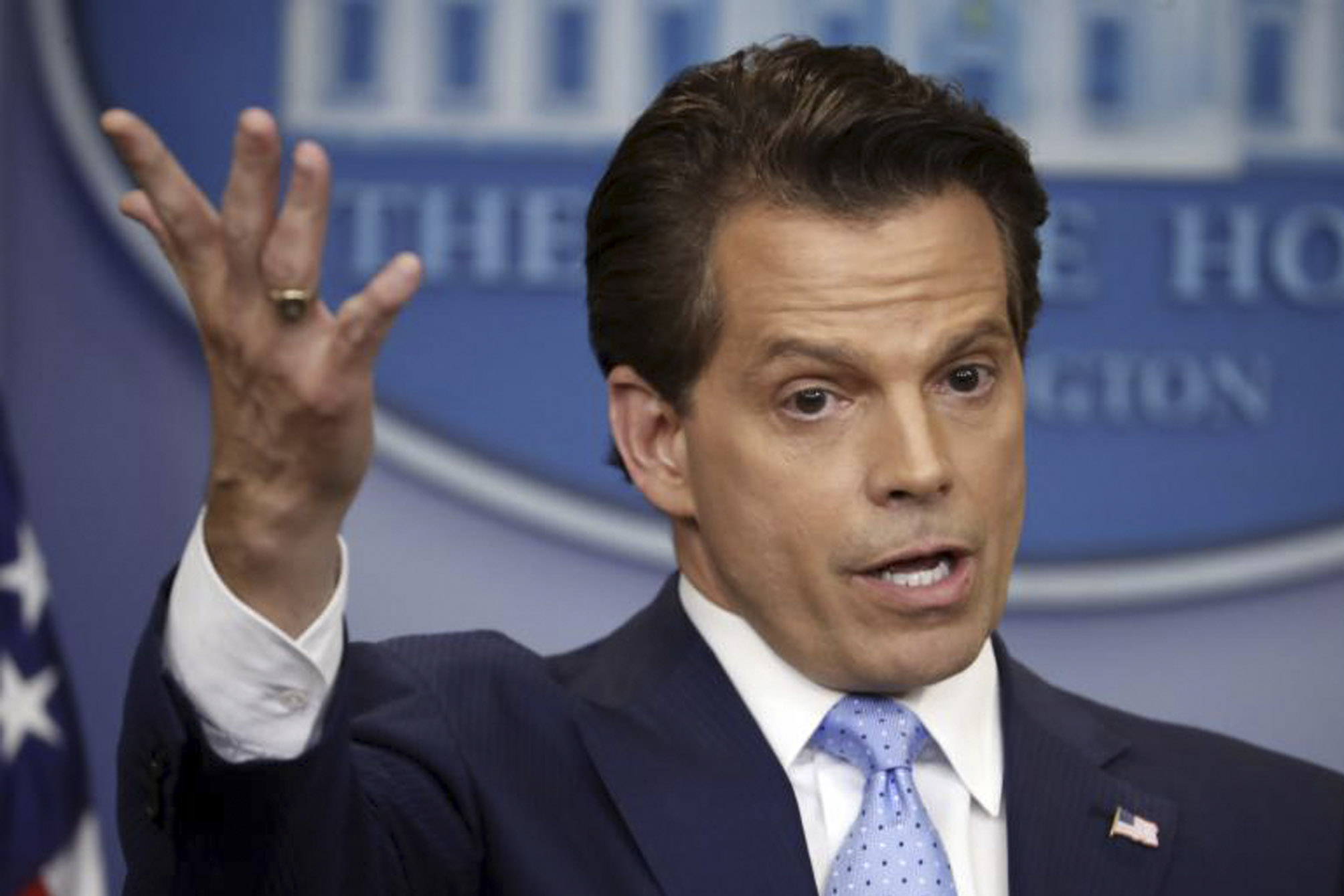 Anthony Scaramucci
"The Mooch" came and went in just 10 days. The White House confirmed July 31, 2017, that he was ousted as communications director. "Mr. Scaramucci felt it was best to give Chief of Staff John Kelly a clean slate and the ability to build his own team," White House Press Secretary Sarah Huckabee Sanders said in a statement. Scaramucci, a Port Washington-raised financier, gave an expletive-filled interview to The New Yorker the week before in which he called Reince Priebus a "paranoid schizophrenic" and disparaged Stephen Bannon.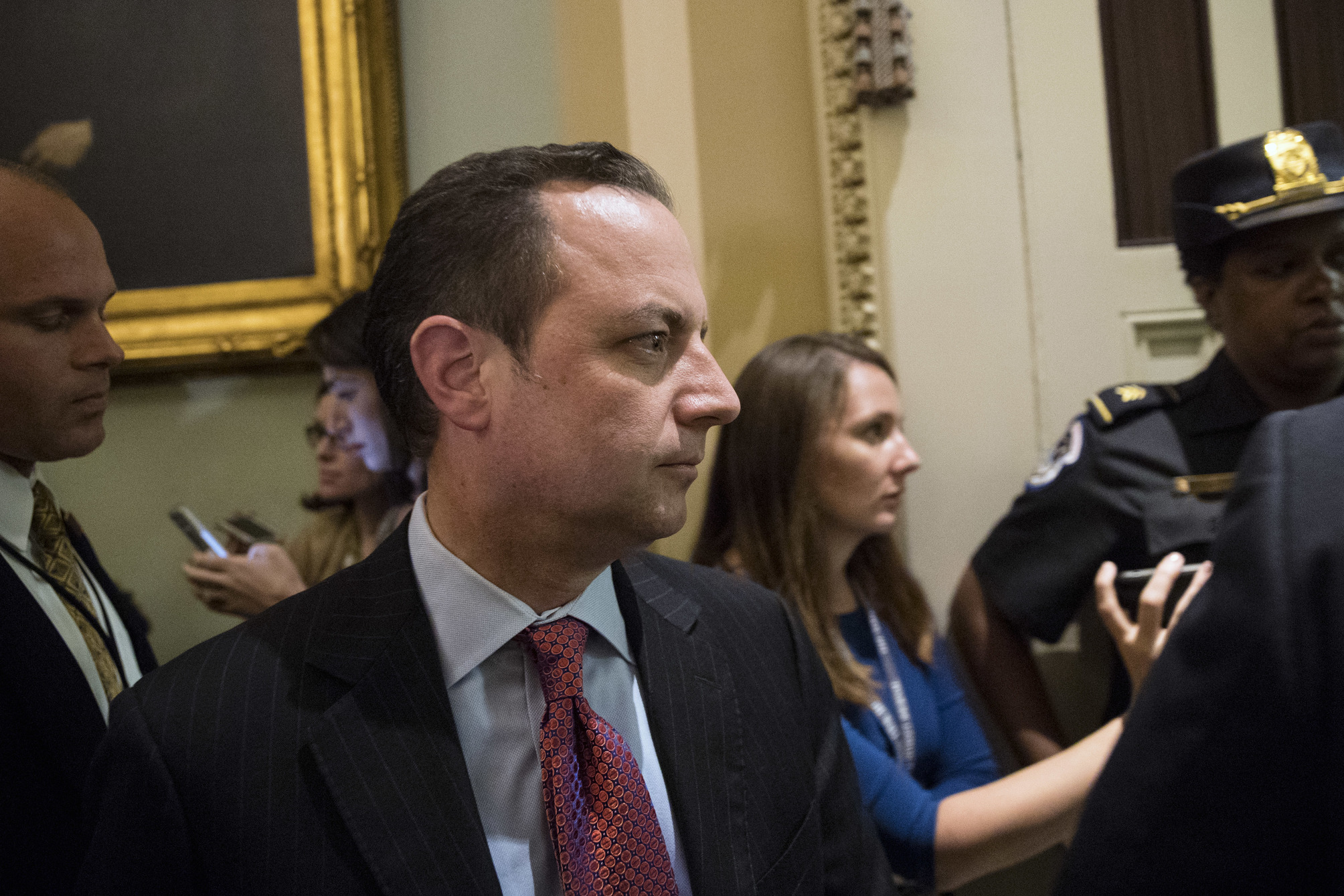 Reince Priebus
When President Trump's first chief of staff lost his job, the world found out about it on Twitter. That's where Trump named Priebus' replacement, Homeland Security Secretary John Kelly, on July 28, 2017. So ended a tumultuous six-month tenure for Priebus, a former head of the Republican National Committee, who was widely seen as a weak chief of staff amid White House infighting. "We accomplished a lot together and I am proud of him!" Trump tweeted.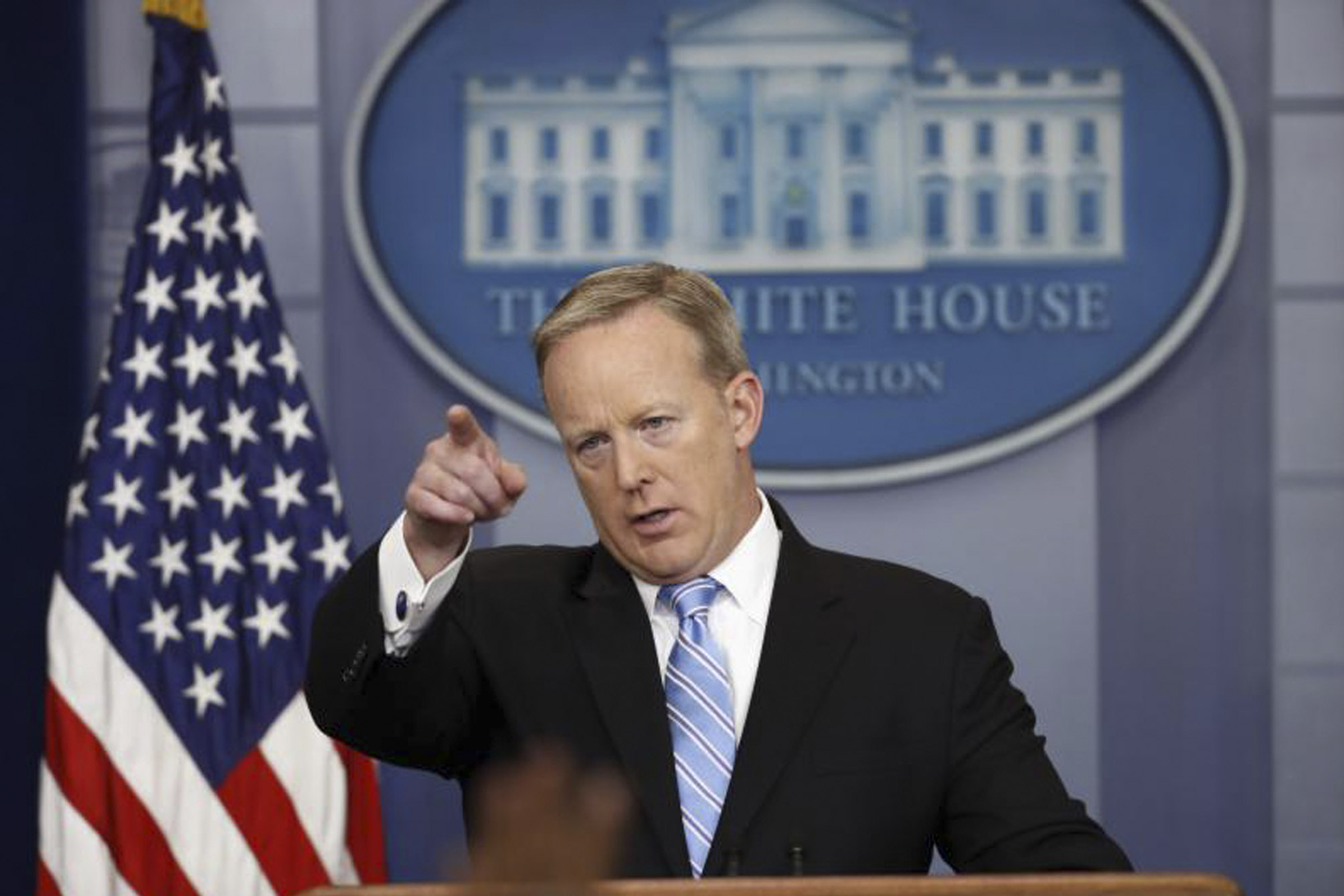 Sean Spicer
The White House press secretary suddenly quit on July 21, 2017, after Trump named Anthony Scaramucci as communications director. Spicer objected to Scaramucci's hiring, news reports said. Spicer's short run was marked by testy and even combative exchanges with the press at daily briefings, while Melissa McCarthy memorably lampooned him on "Saturday Night Live." Like Priebus, Spicer hailed from the RNC.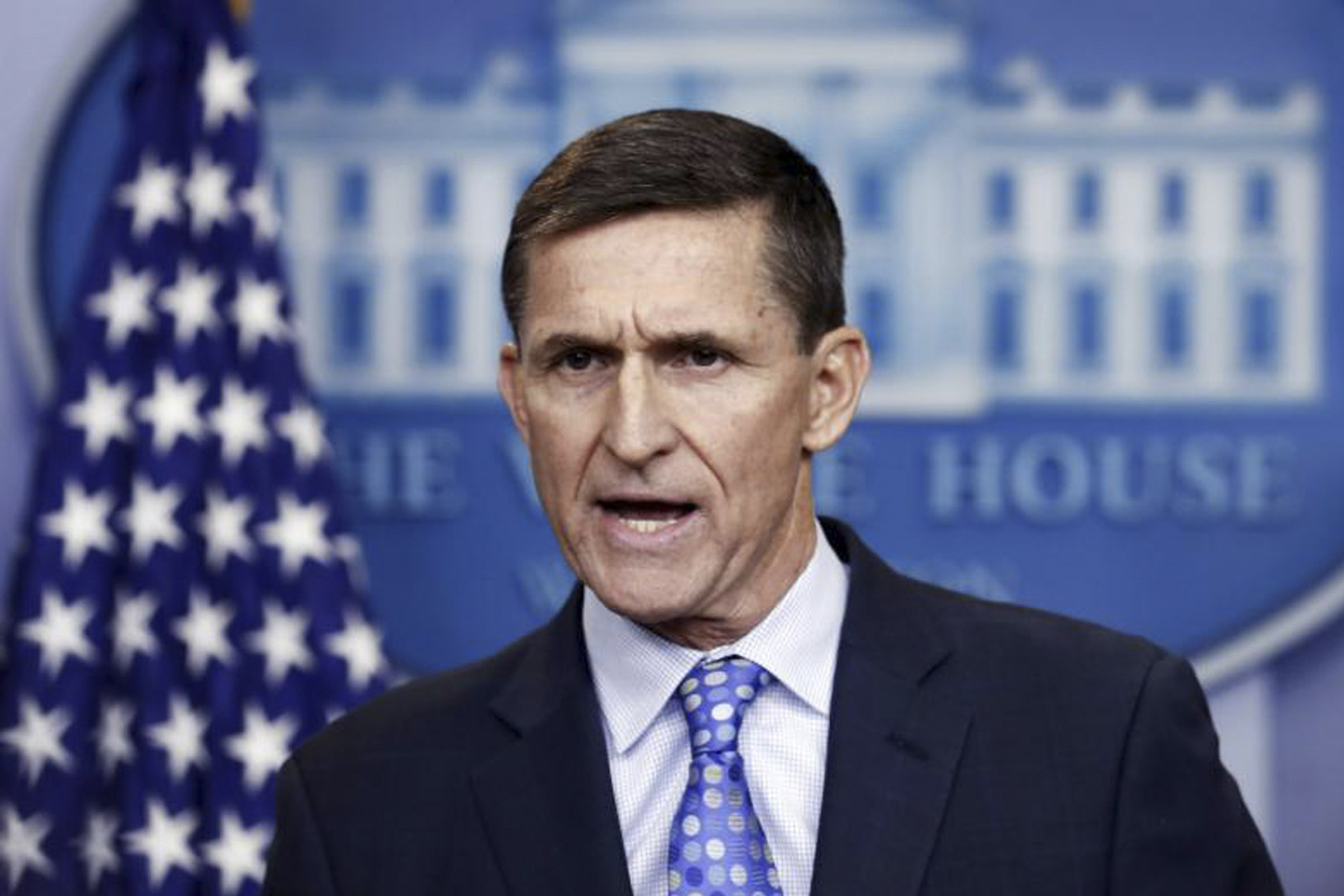 Michael Flynn
Flynn resigned after three and a half weeks as national security adviser, on Feb. 13, 2017, after reports that he discussed U.S. sanctions with the Russian ambassador to the United States before Trump took office. Trump asked Flynn to resign because he misled Vice President Mike Pence about his late December call with the ambassador, Spicer said. Former acting Attorney General Sally Yates later testified that she warned the White House that Flynn "could be blackmailed" by Russia.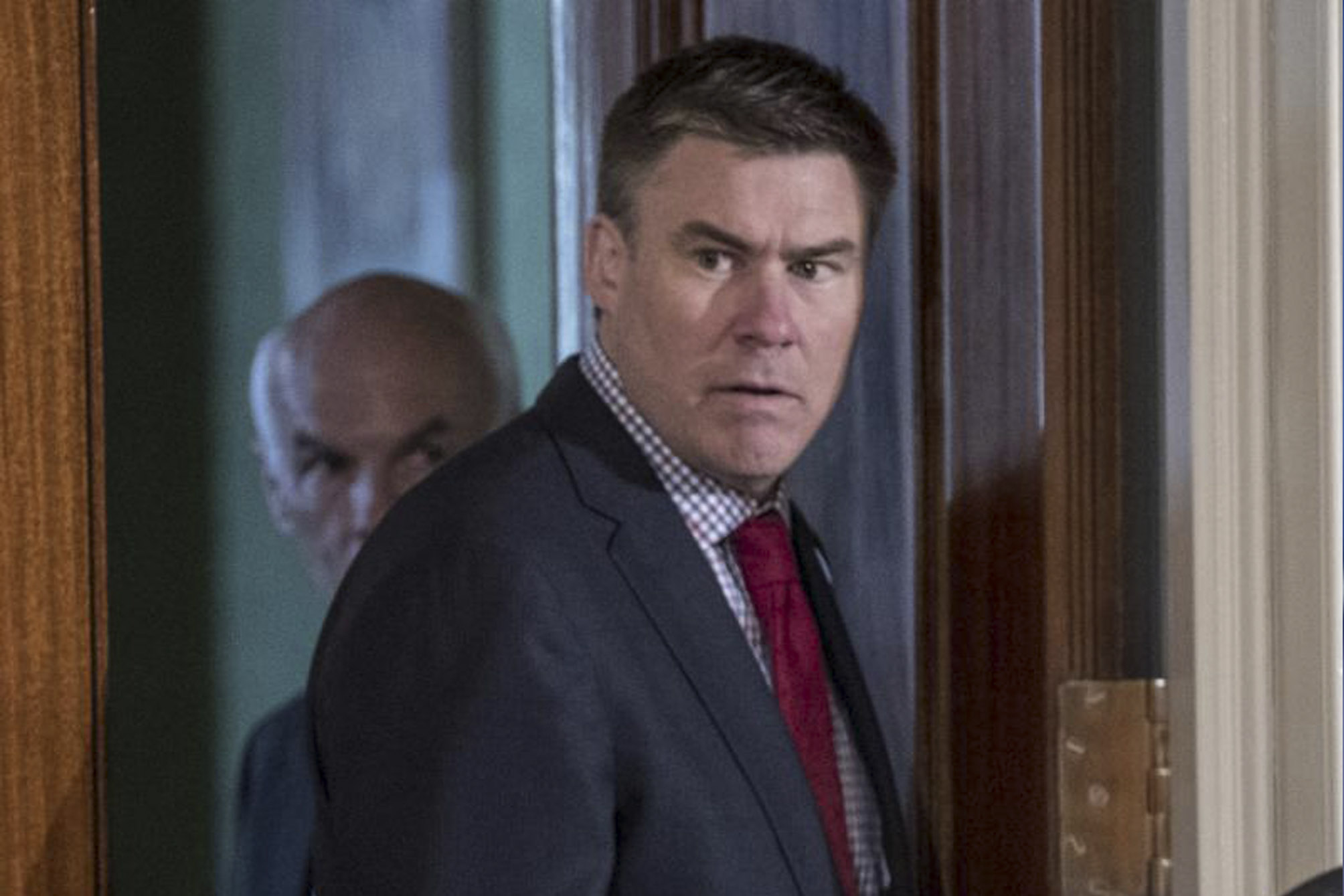 Michael Dubke
Trump's first White House communications director resigned in May, serving his final day on June 2, 2017. Dubke founded Crossroads Media, a Republican firm that specializes in political advertising. Dubke wasn't the first person hired for the job – that would be Jason Miller, who backed out before Trump took office.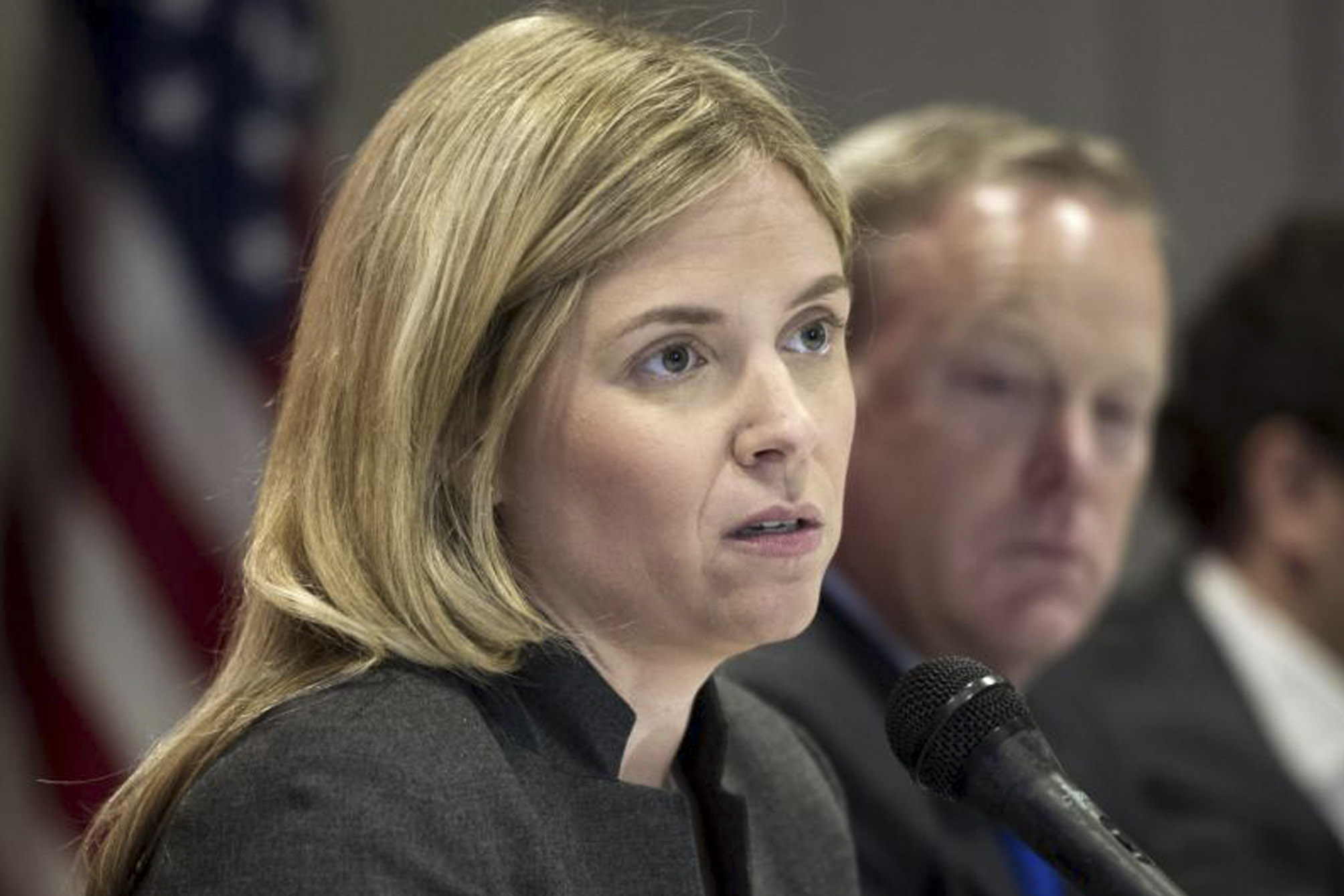 Katie Walsh
The deputy chief of staff said March 30, 2017, that was she was leaving her post to join America First Policies, a pro-Trump outside group. Walsh said she decided to do that after the first attempt to repeal Obamacare during the Trump presidency failed in the House – where too many Republicans opposed it.
Outside the White House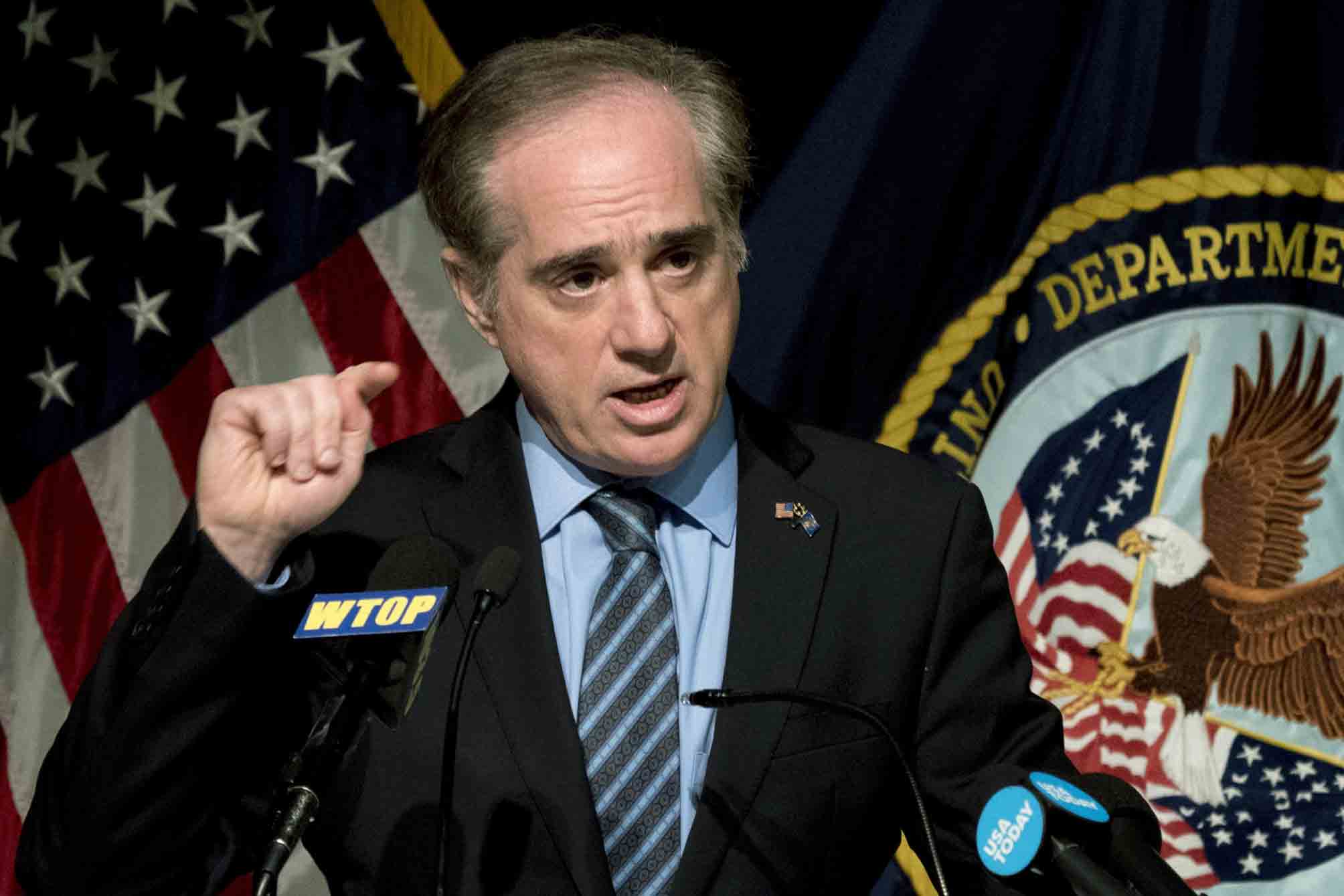 David Shulkin
Trump fired his veterans affairs secretary on March 28, 2018. Shulkin spent much of an 11-day, $122,000 taxpayer-funded business trip to Europe sightseeing with his wife, whose airfare was improperly covered by the government, while he improperly accepted Wimbledon tickets, an inspector general's report found. Shulkin agreed to pay back more than $4,000. Shulkin blamed those seeking to privatize its health care for his ouster in a New York Times op-ed and said he was "falsely accused of things." Trump made a surprise pick for his replacement: the presidential physician, Navy Rear Adm. Ronny Jackson.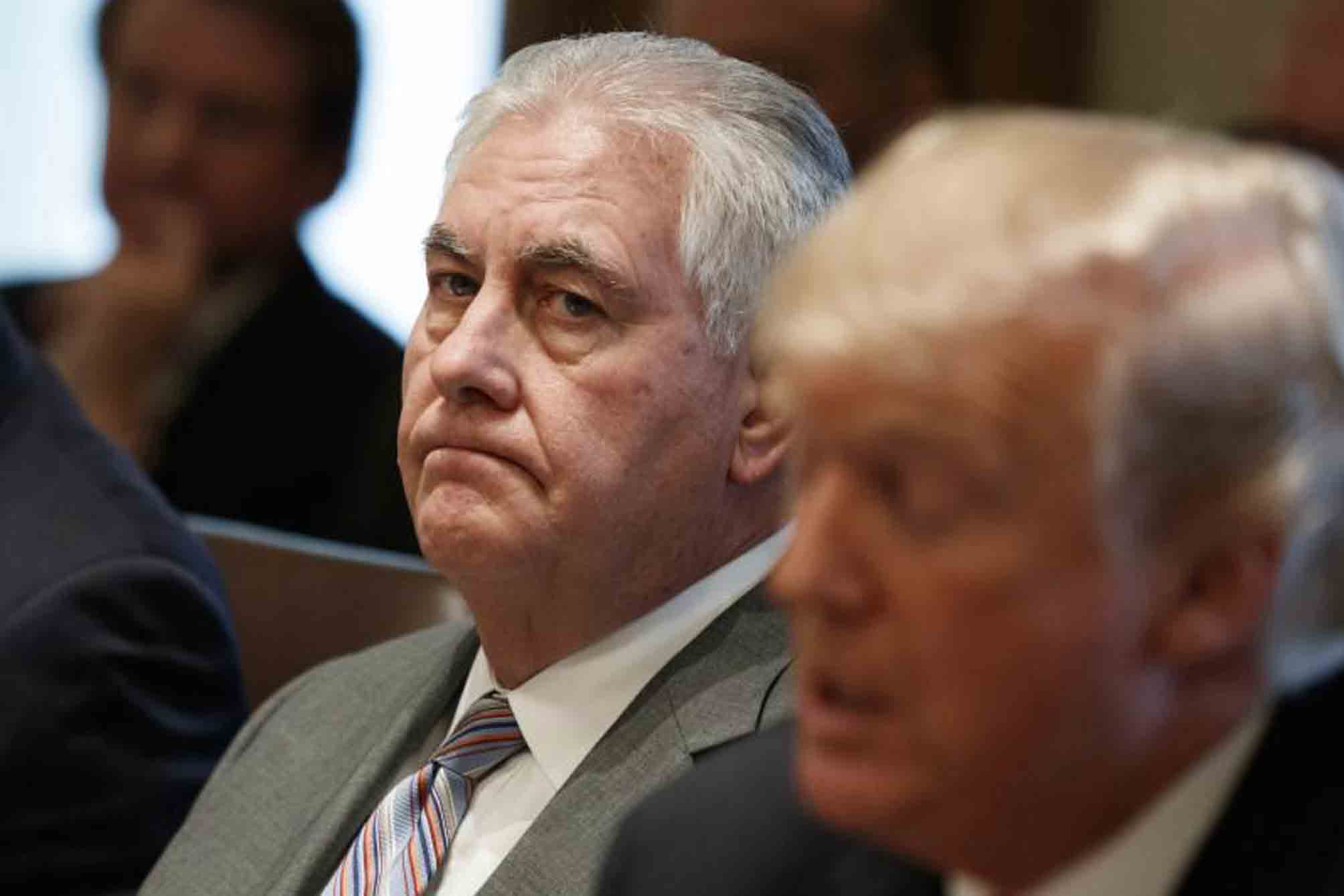 Rex Tillerson
Trump fired the secretary of state on March 13, 2018, and will replace him with CIA Director Mike Pompeo. Trump cited disagreements over policy decisions for the firing. Tillerson's exit was expected, but comes at an inopportune time as the United States prepares for a summit with North Korean leader Kim Jong Un. The announcement was pegged to the president wanting "to make sure to have his new team in place in advance of the upcoming talks with North Korea and various ongoing trade negotiations," a senior White House official said in a statement. Tillerson "did not speak to the president this morning and is unaware of the reason" for his firing, said a top State Department official who was terminated in turn.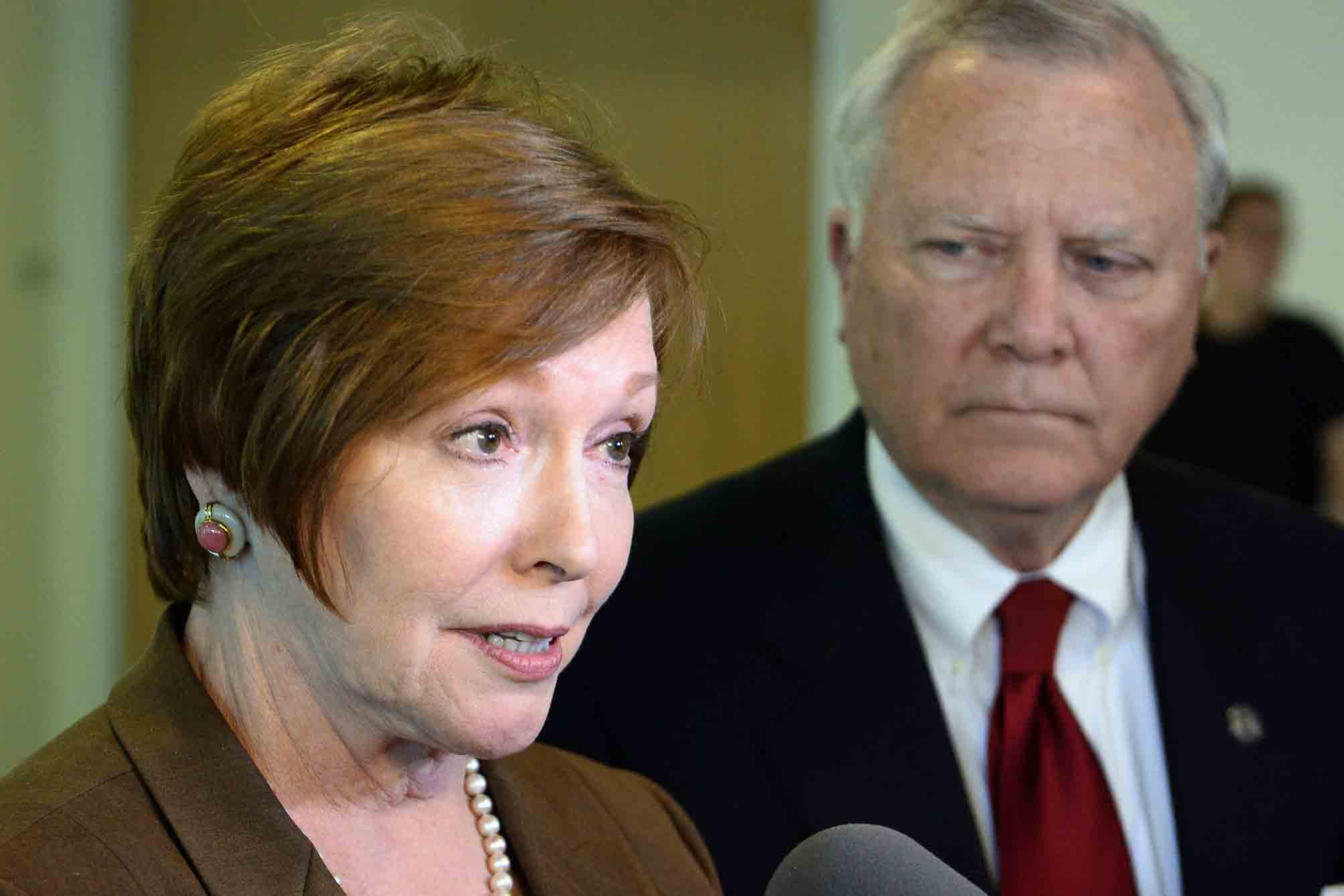 Brenda Fitzgerald
The director of the Centers for Disease Control and Prevention resigned Jan. 31, 2018, over financial conflicts of interest involving investments in health care businesses. Her investments limited her ability to complete her job duties, a Department of Health and Human Services spokesman said in a statement, but Fitzgerald could not divest them "in a definitive time period" due to their nature. Fitzgerald (shown in 2014) resigned a day after Politico reported that her financial manager bought tobacco and drug company stocks while she led the CDC, and they were later sold.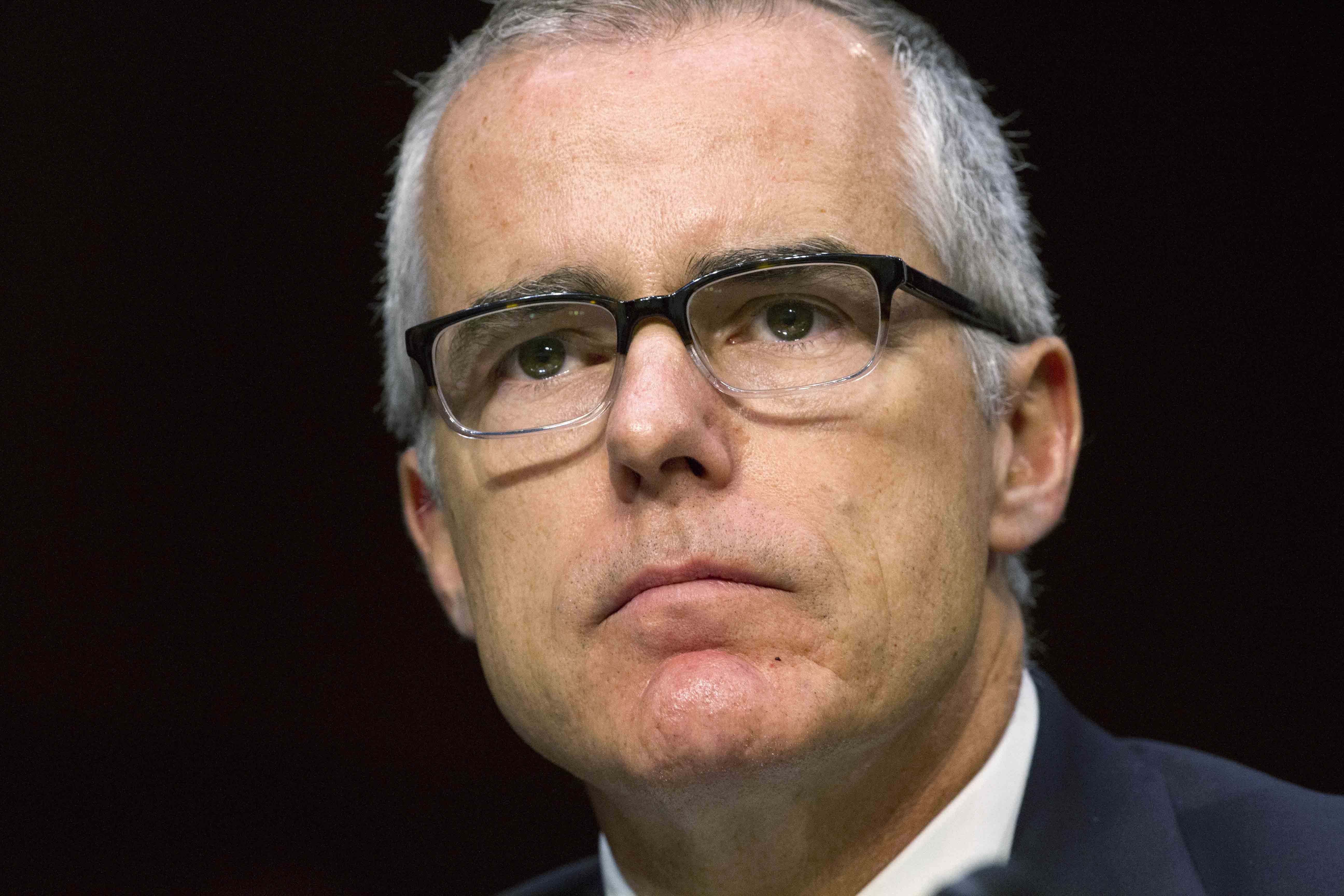 Andrew McCabe
The FBI deputy director abruptly stepped down on Jan. 29, 2018, ahead of his planned retirement. McCabe was frequently criticized by Trump, who accused him of bias because of his wife's political connections and the bureau's investigation into Hillary Clinton's emails that didn't produce any criminal charges against her. A top Clinton ally's political action committee gave nearly $500,000 to the state Senate campaign of McCabe's wife Jill. McCabe took a supervisory role in the email investigation three months after his wife's unsuccessful campaign ended, according to the FBI. Attorney General Jeff Sessions fired McCabe March 16, two days before he was due to retire.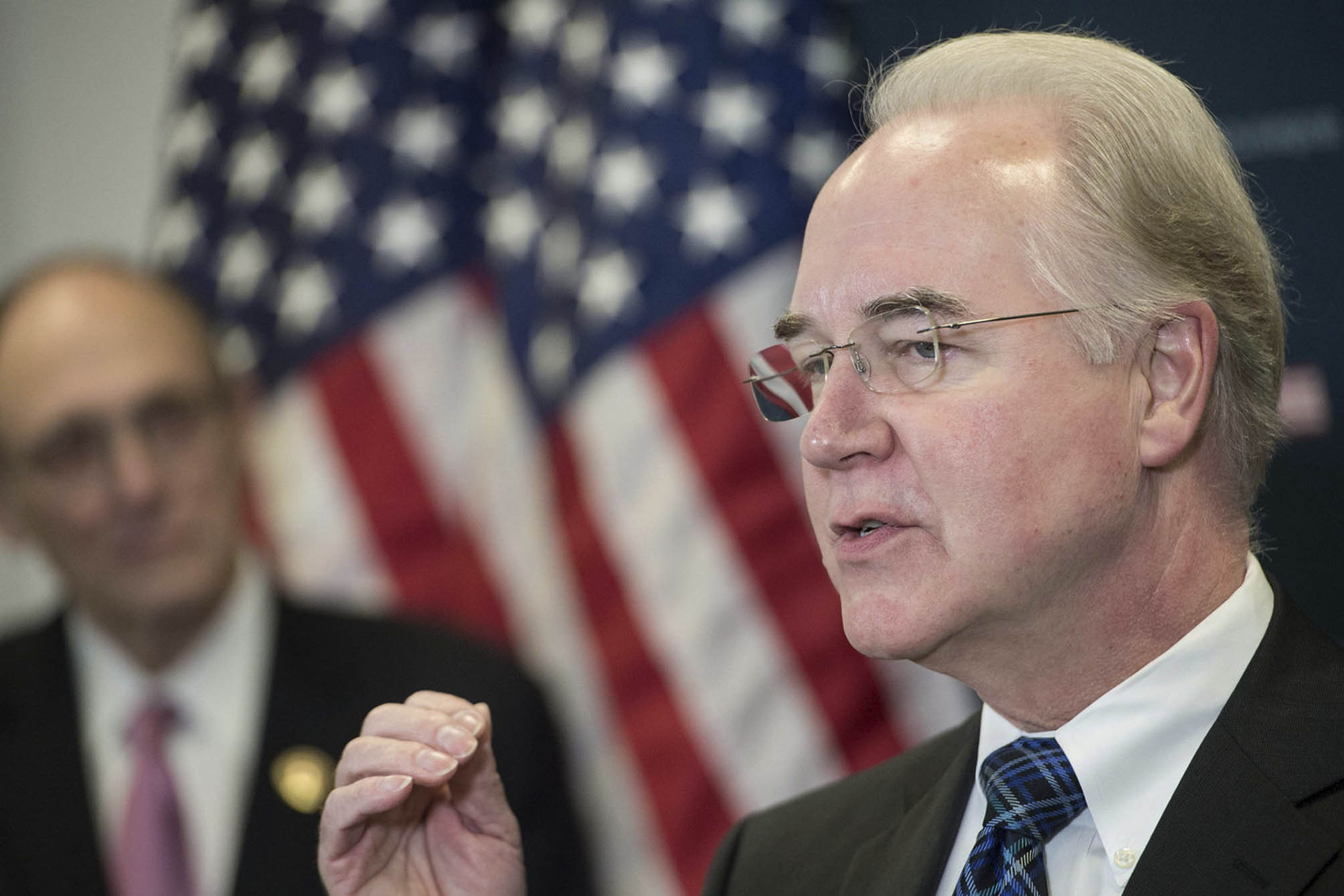 Tom Price
The Health and Human Services secretary resigned Sept. 29, 2017, after his costly travel triggered investigations that overshadowed the administration's agenda and angered his boss. Price was found to have used private charter jets for official trips, when cheaper commercial flights were available. Trump had said publicly he was "not happy" with Price over the practice. Price was the first member of the president's Cabinet to be pushed out.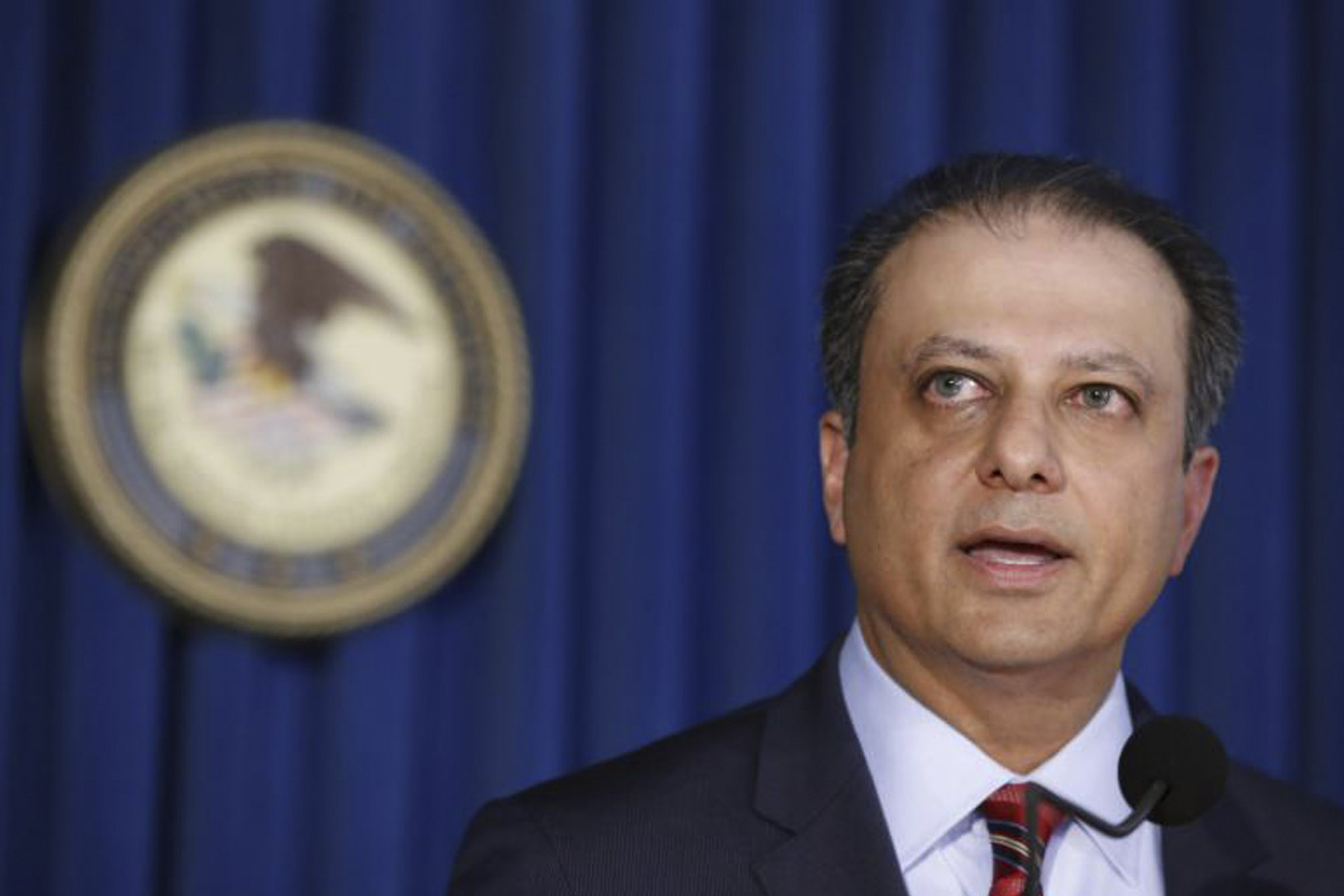 Preet Bharara (along with 45 U.S. attorneys)
The Manhattan U.S. attorney was fired after he refused to resign – announcing his own termination on Twitter on March 11, 2017. The attorney general had demanded the resignations of Bharara and 45 other Obama-appointed federal prosecutors the day before. Several of the 46 were given months-long extensions, including Connecticut's U.S. attorney, who stayed on until October.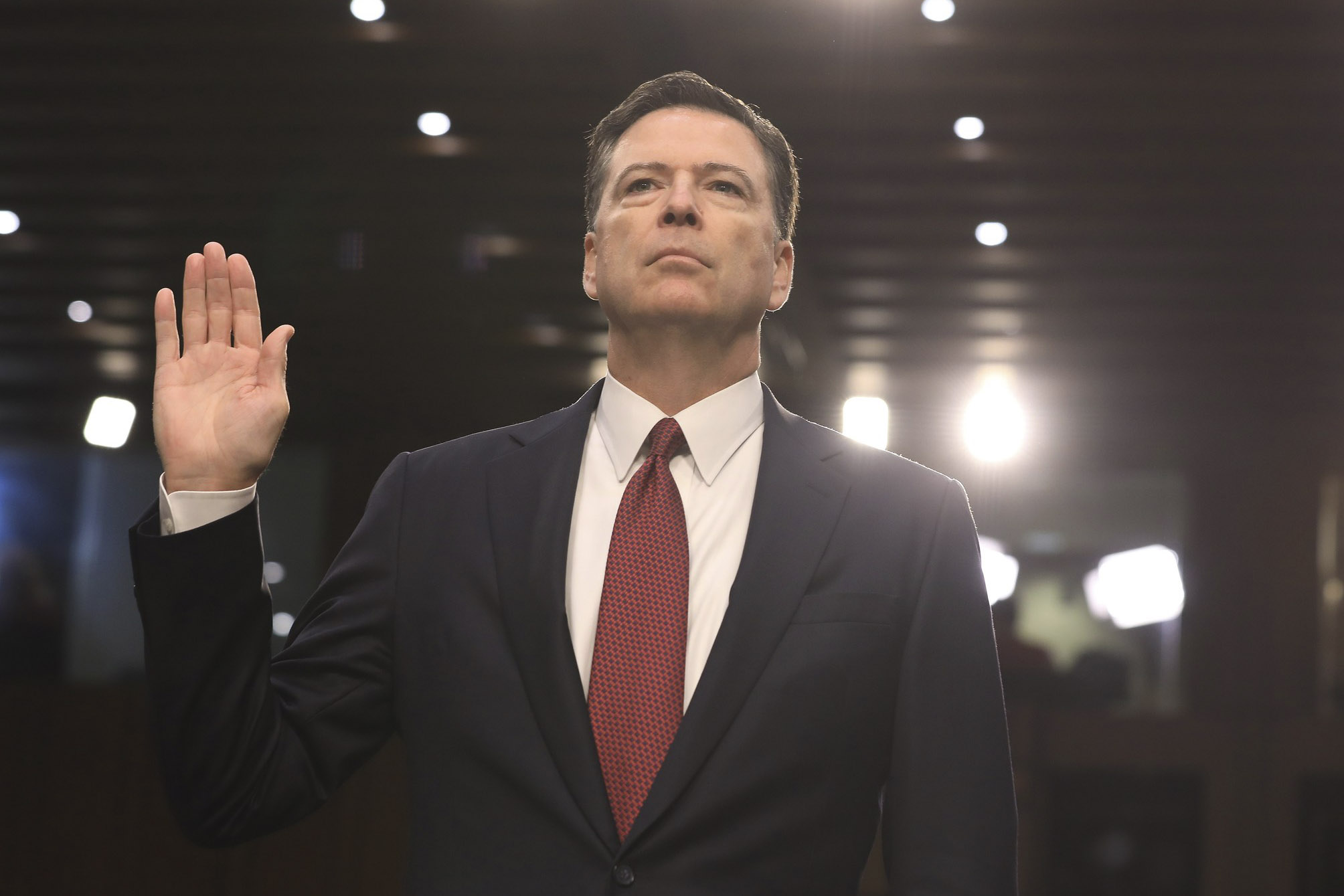 James Comey
Trump's firing of the FBI director shocked the nation on May 9, 2017 – with rippling effects for his presidency since. Trump told NBC News "this Russia thing" – which he called "a made-up story" – was on his mind when he decided to fire Comey, as the FBI investigated Russian interference in the presidential election. Comey told the Senate Intelligence Committee he was fired to change "the way the Russia investigation was being conducted."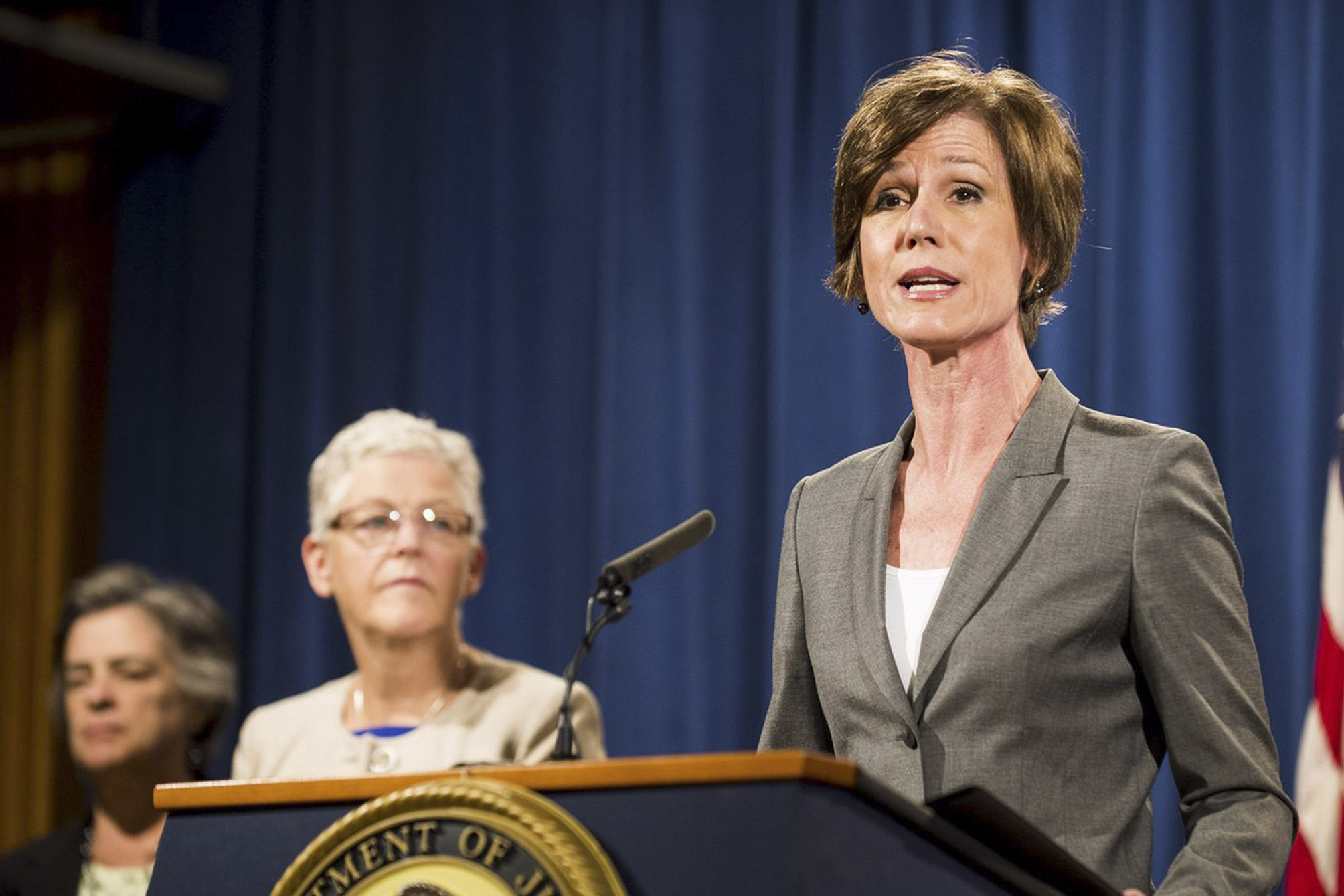 Sally Yates
Trump fired the acting attorney general on Jan. 30, 2017, after she ordered Department of Justice lawyers to stop defending his executive order issued on Jan. 27, one week into his presidency, banning travel from seven Muslim-majority nations. A White House statement accused Yates of betraying "the Department of Justice by refusing to enforce a legal order designed to protect the citizens of the United States."