Puerto Rico after Maria: What you need to know
Hurricane Maria has devastated Puerto Rico, but the full picture of the damage and the grim situation facing residents is still unclear. Loss of power and phone service to nearly the entire island has made communication spotty so many Americans have yet to hear from family and friends there. Here's what you need to know about storm's damage and how you can help:
The storm immediately left nearly all 3.4 million people without basic necessities like water and power.
The storm tore up the U.S. territory on Sept. 20, killing at least 34 people and leaving nearly all 3.4 million people in Puerto Rico without power and most without water.
Gov. Ricardo Rossello has said he believes the hurricane caused $90 billion in damage across the island.
The storm smashed poles, downed power lines and damaged electricity-generating plants, knocking out a grid that would be considered antiquated on the United States mainland.
Generators are providing power to the fortunate few who have them.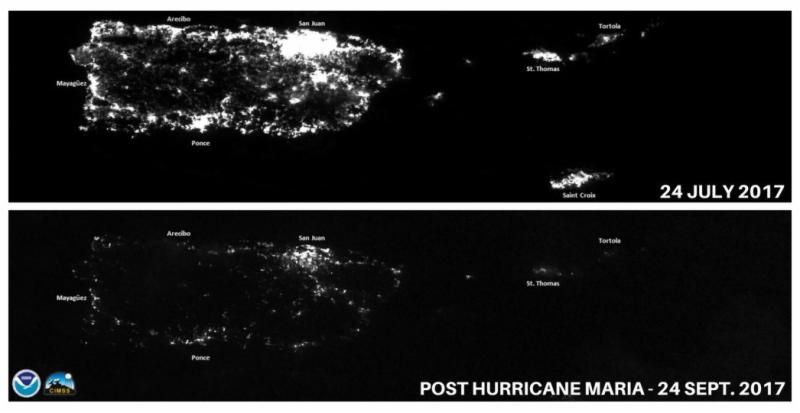 This is without a doubt the biggest catastrophe in modern history for Puerto Rico
– Gov. Ricardo Rossello
Conditions in Puerto Rico remain dire. 
Food and water shortages plague the island amid the widespread power outage. Communications are spotty and roads are clogged with debris.
Flights are infrequent.
"It's inhumane" what's happening at the airport in San Juan, a nurse from Little Rock, Arkansas told me – they need food, water and fans. pic.twitter.com/Fcm3QBiMVB

— David Begnaud (@DavidBegnaud) September 25, 2017
Officials said electrical power may not be fully restored for more than a month.
Many others are also waiting for help from anyone from the federal or Puerto Rican government.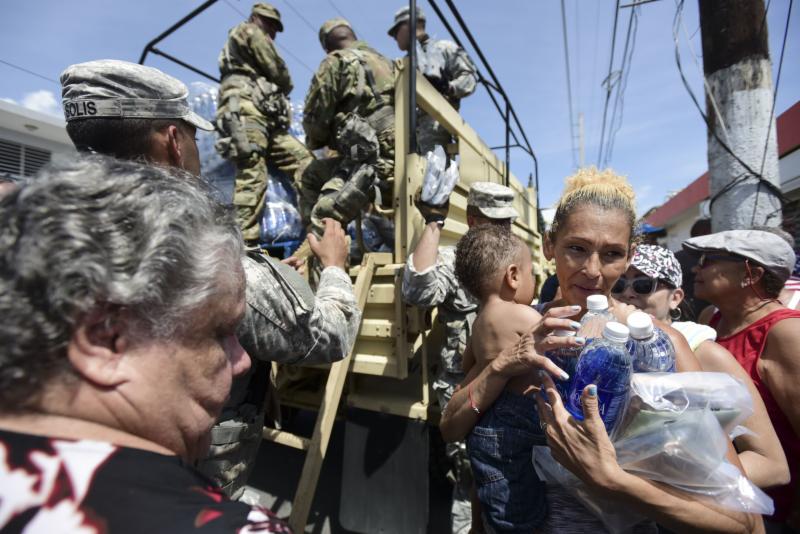 But the scope of the devastation is so broad, and the relief effort so concentrated in San Juan, that many people from outside the capital say they have received little to no help.
"The devastation in Puerto Rico has set us back nearly 20 to 30 years,
– Puerto Rico Resident Commissioner Jenniffer Gonzalez.
"I can't deny that the Puerto Rico of now is different from that of a week ago. The destruction of properties, of flattened structures, of families without homes, of debris everywhere. The island's greenery is gone," Gonzalez said.    
The island's economy and infrastructure were in sorry shape long before Maria struck.
A $73 billion debt crisis has left agencies like the state power company broke. As a result the power company abandoned most basic maintenance in recent years, leaving the island subject to regular blackouts.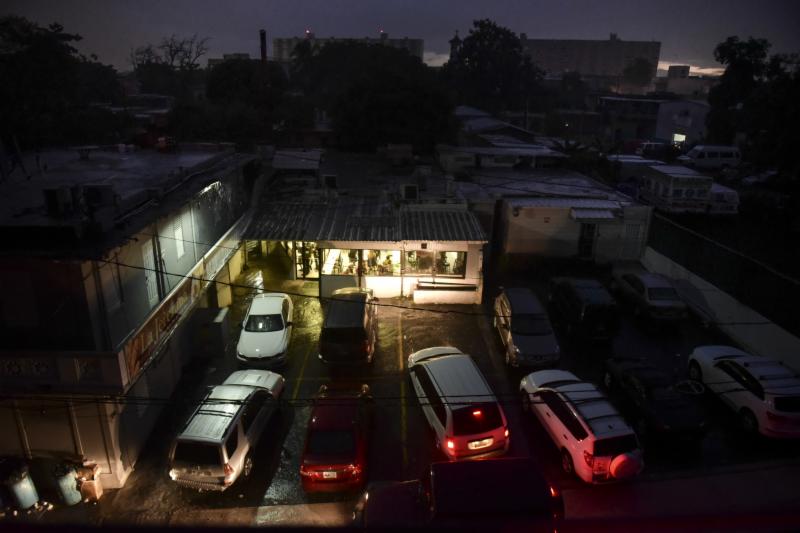 The future looks grim as it's feared that financial losses from the storm and the inability of young people to find work will perpetuate economic turmoil.
Tax collections will drop, and Puerto Rico's tourism industry "will not recover for some time," according to James Eck, a vice president with the credit-rating agency Moody's.
With no power, more young workers may leave Puerto Rico for better opportunities elsewhere.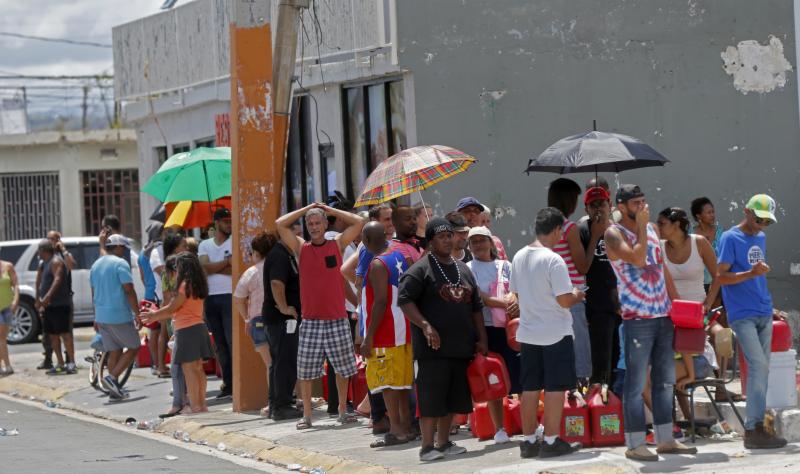 That would further a vicious cycle already underway, where fewer workers means less tax revenue, which hurts the economy, which encourages even more people to leave. Puerto Rico's population dropped by 8 percent from 2010 through the middle of 2016.   
How to  help
While the urge to donate clothes and other supplies is natural, money is the best way to contribute during times of disaster, charities and philanthropy experts say.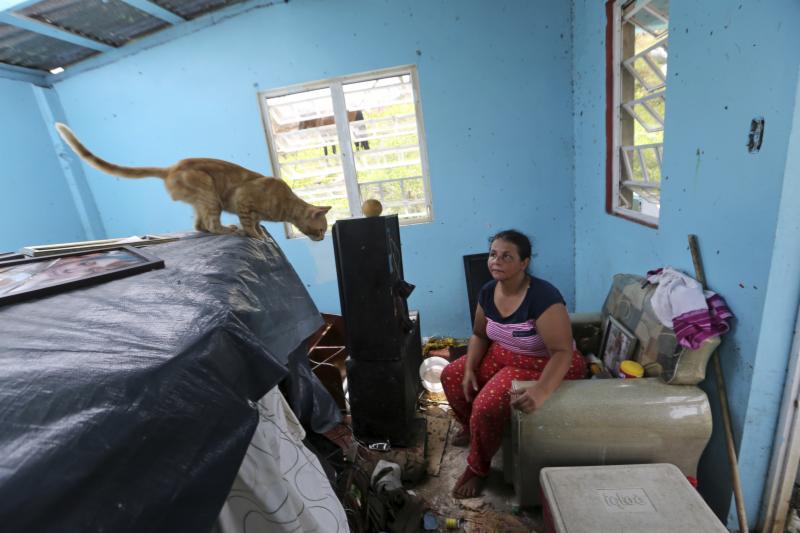 Donating directly through a website gets money to a charity faster than a text donation, even though the text might seem easier.
Places to donate money
More on what's needed
Still, there's never a time and place for supplies. Diapers, for example, are often requested, as are construction supplies.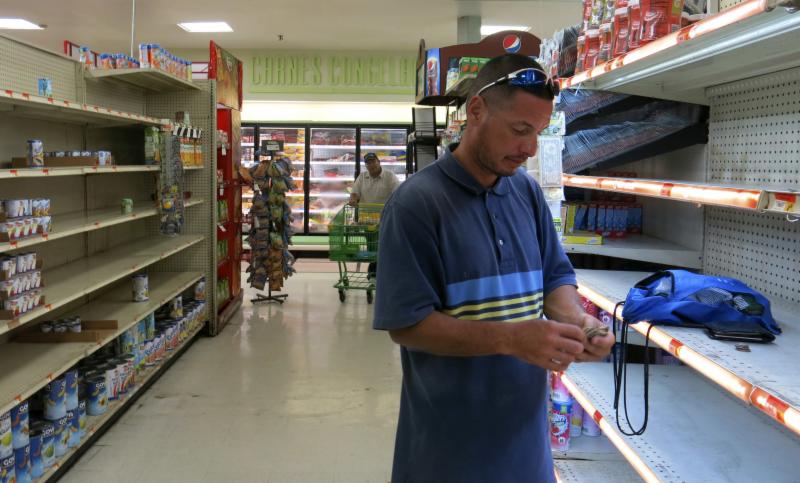 How the United States is responding
President Donald Trump visited storm-ravaged Puerto Rico on Tuesday, touting the federal response amid power, food and water shortages, but also making what critics saw as insensitive comments about the struggling island. Trump congratulated Puerto Ricans for avoiding a high death toll of "a real catastrophe like Katrina." As many as 1,800 people died in 2005 when Hurricane Katrina breached levees protecting New Orleans
The Trump administration is temporarily waiving the Jones Act, which prohibits foreign-flagged ships from shuttling goods between U.S. ports, for Puerto Rico.
The federal government will pick up 100 percent of the costs for debris removal and other emergency assistance. U.S. states and territories typically cover 25 percent of the costs, with the federal government paying the remaining 75 percent.
Active-duty military forces have been sent in to help relief efforts.
Part of the $15 billion Congress passed early this month for hurricanes Harvey and Irma relief also applied to Puerto Rico.
A group of Democratic senators has requested that Congress immediately take up a supplemental spending bill to be able to send more aid to Puerto Rico.