Recycling is getting more expensive
Recycling programs across the country are facing higher costs as prices for recycled materials drop.
This week, Oyster Bay officials had a scare when Winter Bros. Hauling notified the town it would suspend its contract, in which it agreed to pay the town $25 per ton of recyclable material, and instead proposed that the town pay the company $65 per ton for all materials picked up. Ultimately, the company agreed to keep the contract through the end of the year.
But markets for recycled materials have been in turmoil since last July, when China announced it would ban imports of several types of plastics and mixed paper. China is a major importer of American waste, and with few buyers capable of matching China's processing capacity, recyclers have been left with stockpiles of unsold material.
Scrap exports to China have all but halted in the last few months.
Waste and scrap exports to China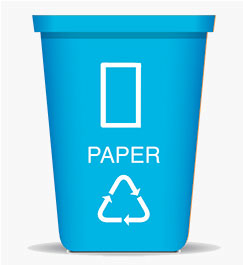 Crumpled
Wastepaper prices are down 44.6 percent from July 2017.
While China still accepts some forms of wastepaper like corrugated cardboard, it has tightened restrictions on contamination, practically banning most of the material produced in the United States. Paper makes up about half of recyclable solid waste, according to the Environmental Protection Agency. Demand for old corrugated containers had been growing in response to e-commerce, according to reporting by Resource Recycling, but the containers that would have gone to China have flooded the U.S. market.
Wastepaper Price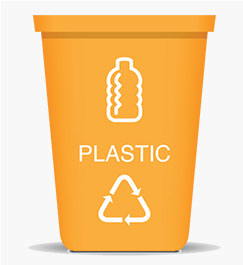 Flimsy
Recyclable plastics prices are down 4.3 percent from July 2017.
Plastics exports have been hit the hardest by the Chinese ban, falling 14 percent even before the ban went into effect, according to the Institute of Scrap Recycling Industries. Recycled plastics were already struggling to compete with cheap virgin plastics, according to a report from consulting firm More Recycling. The costs of processing out contamination put recyclers at a disadvantage, but consumer demand for recycled material could help raise prices.
Recyclable Plastics Price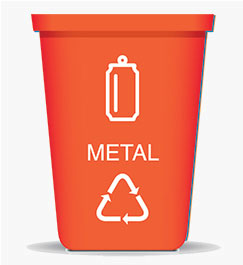 Unshaken
Used beverage can scrap prices are up 23.1 percent from July 2017.
Soda cans emerged mostly unscathed by the import ban, which didn't target beverage can scrap. But in April, China placed a 25 percent tariff on aluminum and 127 other United States exports, retaliating against tariffs imposed by the Trump administration.
Used Beverage Can Scrap Price
Image credit: iStock