Is Long Island's New Casino Working? You Bet.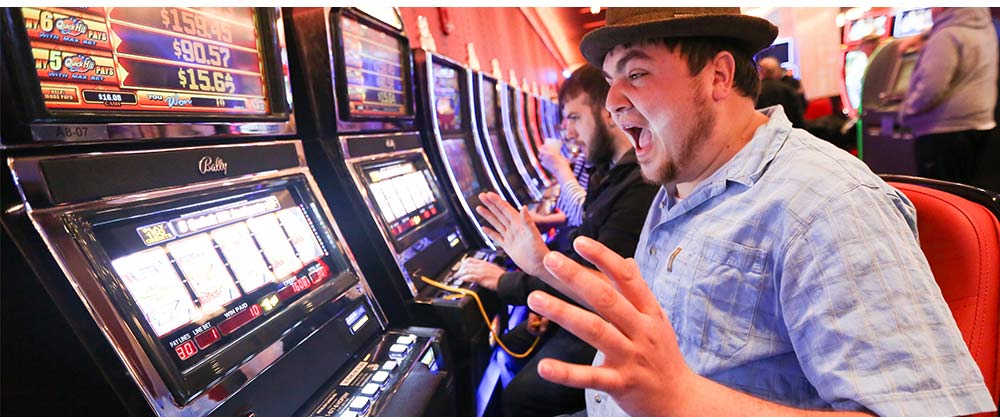 Jackpot.
Nearly three months after Suffolk OTB opened its first video lottery casino in Islandia, heavy customer demand and an expedited construction schedule are allowing the betting parlor's operator to finish installing 1,000 electronic gaming machines ahead of schedule, officials said.
Officials said the casino, which is expected to help the bankrupt Suffolk OTB pay off about $15 million in debt, has been a success since it opened on Feb. 27 at Jake's 58 Hotel & Casino on the north service road of the Long Island Expressway. Buffalo-based casino operator Delaware North more than doubled the number of video lottery terminals there earlier this month.
Time to play the games
The casino will have all 1,000 machines installed by this week – that's the maximum allowed under the 2013 state law that authorized VLT casinos in Suffolk and Nassau counties.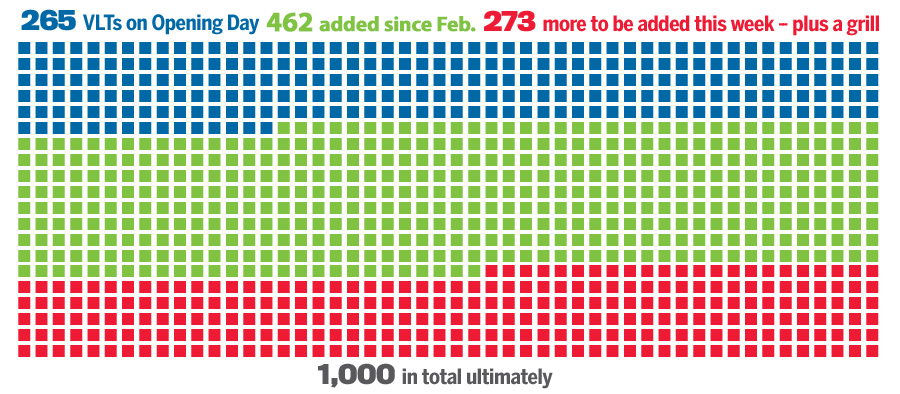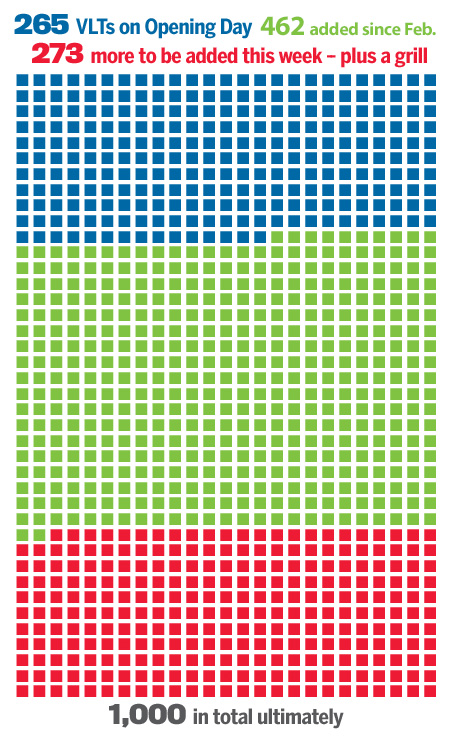 Among the additions on May 1 were tables where customers can choose among electronic versions of traditional casino games such as craps, blackjack, roulette and baccarat.
The new section opening this week features slot-style games with names such as Red Hot Diamonds and Titanic. Throughout the casino, large-screen televisions are tuned to sporting events, and servers bring drinks and foods to bettors.
What a difference a week makes
Last month, the average terminal in Islandia generated $778 in daily earnings for Suffolk OTB — more than double the statewide rate of $326 per day.
And revenue kept by Suffolk OTB jumped in the span of a week, when the number of terminals expanded from 300 to about 725.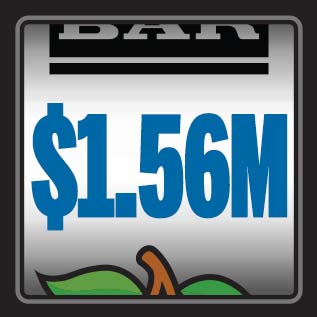 Revenue kept by Suffolk OTB, last week in April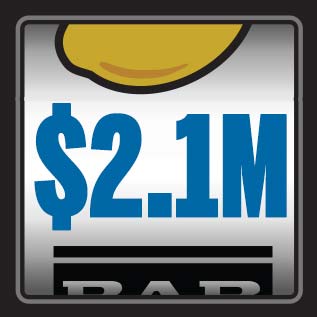 Revenue kept by Suffolk OTB, first week in May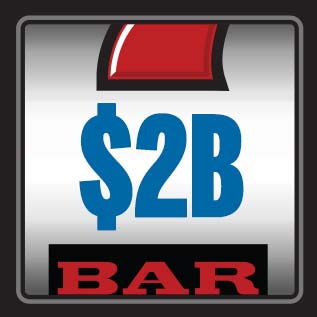 Expected annual gross revenue, including $164M in profits
Where does the money go?
State Gaming Commission records show that Suffolk OTB earned a total of about $14.03 million from the casino in March and April. Most of that revenue is paid to the state education fund, the gaming commission, vendors and marketing. The remaining 35 percent of OTB's take is used to pay its operating expenses at the casino.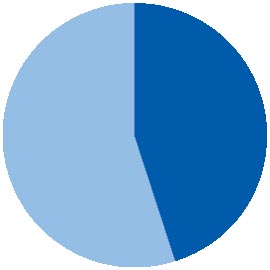 45%
Goes to the state education fund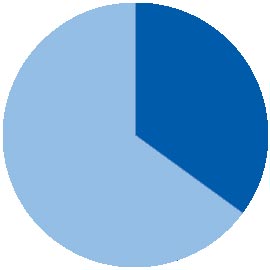 35%
Is paid to the casino operator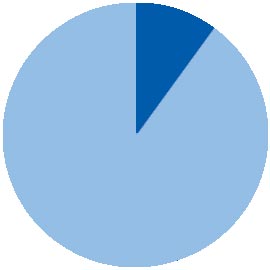 10%
Is a "marketing allowance" to the casino operator, and another 10% is used to reimburse floor vendors
Some casinos are eligible to take a capital award; Jake's 58 is not.
Delaware North, the casino operator, struck a deal last year with the Village of Islandia in which the village will be paid a total of $47 million over 20 years. The company has paid the village more than $3 million so far, including about $1.5 million for upgrades to a village park.
Opening day
Hints of the casino's success could be seen even on opening day. Drawn by rumors, speculation and word of mouth, dozens of Long Islanders lined up on Feb. 27 at Jake's 58 Hotel & Casino in Islandia hoping to be the first customers of Suffolk OTB's new video lottery betting parlor.
The casino had received its state approval that day, only a few hours before the first bettors were allowed in.
Moving from Medford
Suffolk OTB had originally planned for the casino to be built on a 32-acre property in Medford, the former site of the Brookhaven Multiplex, pictured at right in the map, near Exit 64 of the Long Island Expressway.

In 2016, after more than a year of controversy over the Medford site, OTB officials and their business partner, Buffalo-based Delaware North, quietly pursued a deal to buy the Islandia Marriott Long Island hotel. In August of that year, the Village of Islandia approved plans to house the casino at the hotel, pictured at left in the map, near Exit 58 on the LIE. Delaware North has since renamed the hotel Jake's 58.
Why VLTs?
VLTs, or video lottery terminals, are a combination of video games and slot machines.
In New York State, only permitted Native American tribes had been allowed to conduct most types of gaming, but since 2004, the state Gaming Commission has authorized certain sites in New York to allow limited forms of gambling, including VLTs.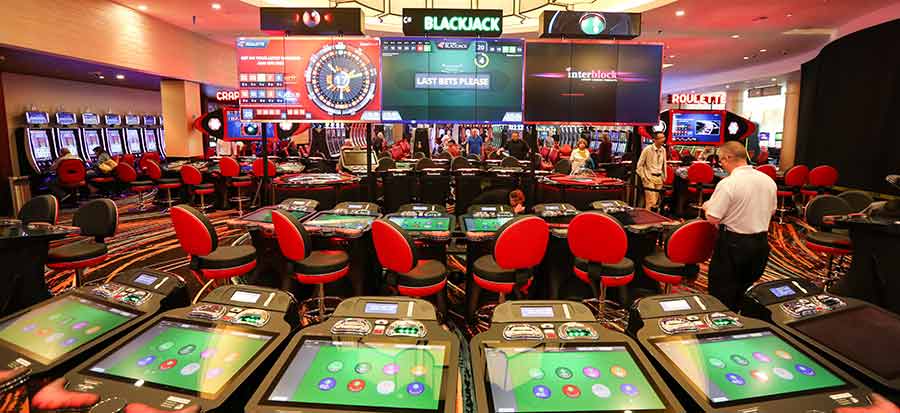 Why is it called Jake's 58?
On Feb. 15, the hotel was formally renamed Jake's 58, named for the Jacobs family, which owns the hotel's parent company Delaware North, and Long Island Expressway Exit 58, near the hotel.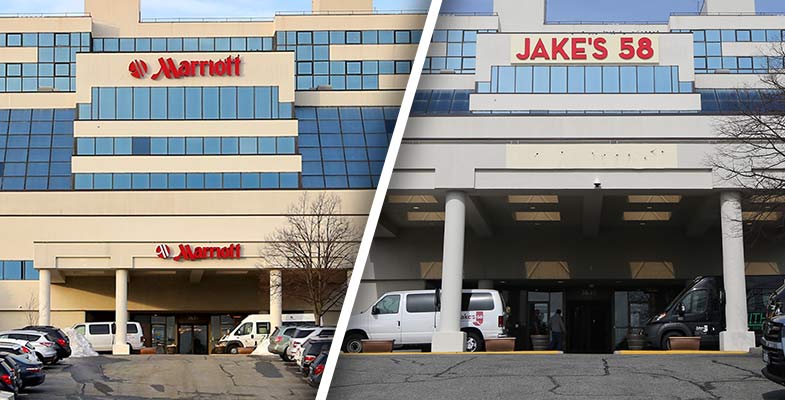 Betting against the house
Detractors question whether the Islandia casino's success is sustainable in the long run, pointing to studies showing that VLT facilities peak in their first years before seeing revenue drop as their novelty wears off.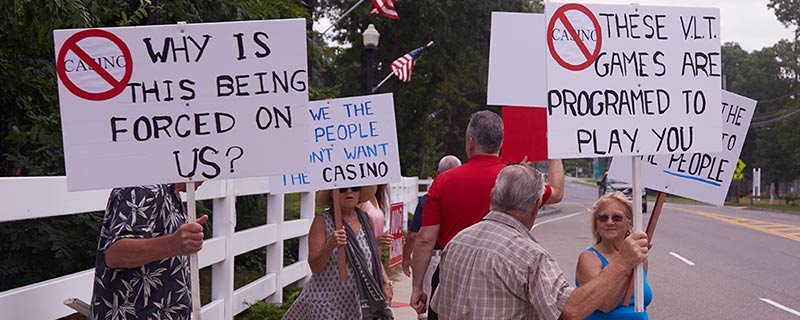 Assemb. Michael Fitzpatrick (R-St. James) cautioned that Islandia officials should not become too dependent on casino revenues.
"I think it's still very early. They're still in the early phase of, they're the new thing. They'll enjoy success for awhile, but I think eventually it's going to level off. I still question whether it's going to be successful long term," Fitzpatrick said. "The trustees and the mayor need to be careful with spending in case that gold mine dries up, because that's what's happened to other communities."
Casino opponents sued the village in September, saying the village improperly approved the facility. A decision in that case is expected soon, said Paul Sabatino of Huntington Station, an attorney for the opponents.