What's a day in the life of Long Island look like?
In honor of the first day of summer, Newsday chronicled what a day in the life of Long Island looked like. We traveled across Nassau and Suffolk, from Elmont to Montauk, capturing the scenes of the day and speaking with Long Islanders. Scroll down to see updates spanning the entire day from our journalists, influential Instagram users and people all over LI. For more photos, click here. For a video of the day's events, click here.
---
7 p.m.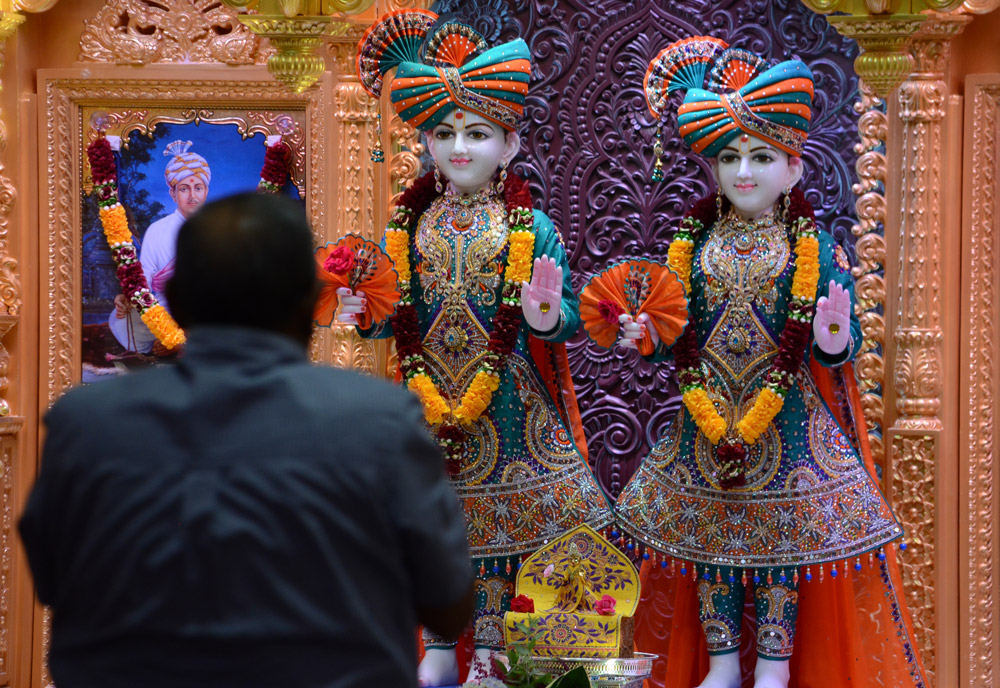 A devotee attends aarti, a traditional Hindu prayer service, at the BAPS (Bochasanwasi Shri Akshar Purushottam Swaminarayan Sanstha) Hindu temple in Melville on June 21, 2017. (credit: Mandy Hofmockel)
Happy birthday Sarah and Sean #9 #twins #dayinthelifeLI pic.twitter.com/6QekmqUFqX

— Elizabeth Hashagen (@Elizabethnews12) June 21, 2017
---
6:30 p.m.
Walking to prom Shoreham-Wading River High School students arrive for their senior prom at Giorgio's in Baiting Hollow.
Rainbow! #DayInTheLifeLI pic.twitter.com/TiAc3HhOPX

— Joye Brown (@NewsdayJoye) June 21, 2017
---
6 p.m.
---
5:30 p.m.
Full-time resident Marty Bailes enjoys the first day of summer in Ocean Beach, Fire Island, on June 21, 2017. Bailes bought his home in 1970 and has been there ever since. (credit: Yvonne Albinowski)