Long Island veterans: A look at our population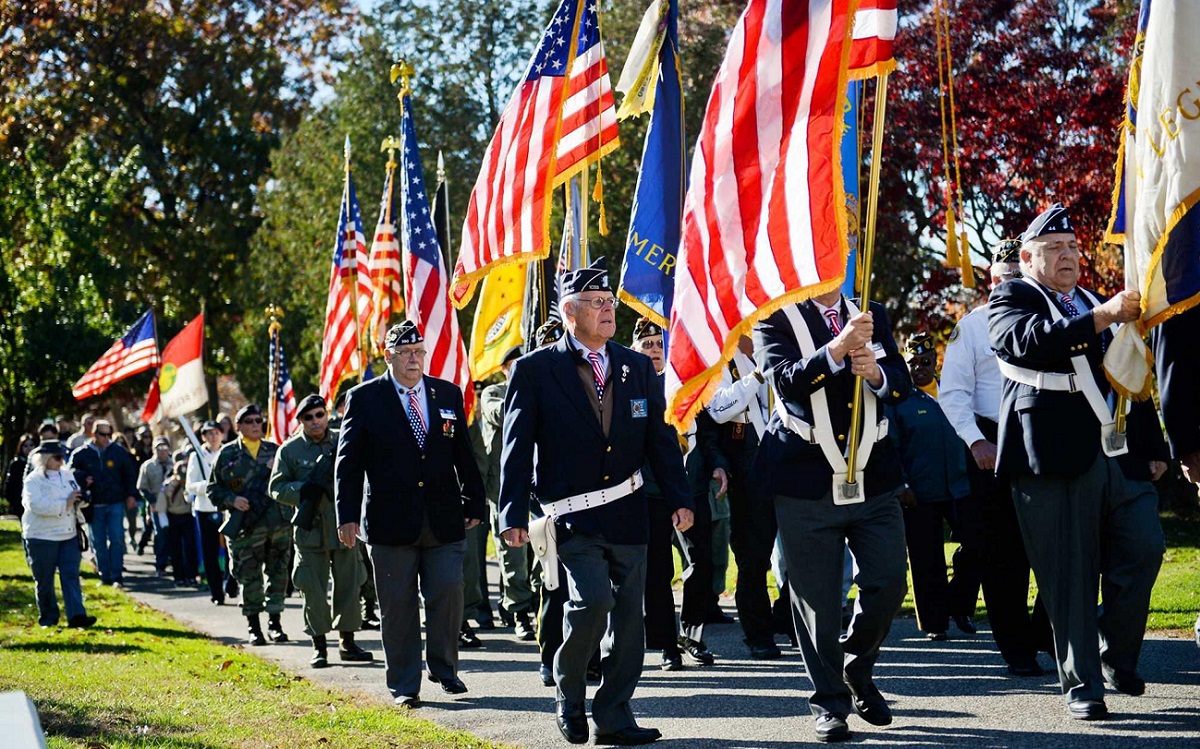 Saturday is Veterans Day, a holiday that traces its root to Armistice Day on Nov. 11, 1919, the first anniversary of the end of World War I. It became an annual observance in 1926 and a national holiday in 1938. In 1954, President Dwight D. Eisenhower signed legislation changing the name to Veterans Day as a way to honor those who served in all American wars.
There were an estimated 18.5 million military veterans living in the United States in 2016, about 7.4 percent of the population, according to the latest figures from the Census Bureau's American Community Survey. Of the 18.5 million nationwide, it is estimated that more than 112,000 live on Long Island; approximately 45,148 in Nassau County and 66,867 in Suffolk County. Here are the numbers who served during conflicts:
Long Island veterans and the periods when they served
The Census classifies anyone who served from August 1990 to present as being in the Gulf War although they break out from the period anyone who served after September 2001. The little lines at the top of each bar chart represent the margin of error in the Census figures, which are derived from surveys and which represent the government's best estimate.
Where they live across the nation
Three states had a million or more veterans in 2016, according to the Census: California (1.6 million), Texas (1.5 million) and Florida (1.4 million). New York State is sixth, after Pennsylvania and Ohio, with an estimate of 723,000 veterans, or 4.7 percent of the population.
Long Island's veterans are older than the nation's as a whole
Suffolk, and especially Nassau, have higher percentages of veterans in the older age groups.
Part of that age discrepancy is reflected in the fact that, at 10.4 percent, Nassau County has more than double the percentage of World War II veterans in its overall veteran population compared to the United States, of which 4.2 percent of veterans served during World War II. In Suffolk County, 6.7 percent of veterans served in World War II. Both counties' percentage of Korean War veterans also surpassed that of the nation's 8.9 percent, with 14.6 percent in Nassau and 13.3 percent in Suffolk.
Veterans have higher median income; fewer are below poverty line
Long Island's veterans tend to have a higher median income than non-veteran civilians, which is a trend consistent with national statistics. Veterans in Nassau and Suffolk are both less likely to fall below the poverty level than the average veteran in the United States.
Veterans have disabilities at a higher rate than the overall public
Veterans in Nassau County are three times as likely — and Suffolk County's veterans are more than twice as likely — to have a disability than non-veterans.
Male and female
The pie charts shows the breakdown for Long Island. The percentages of female veterans in both counties have increased slightly since 2006 but still remain below the national percentage of 8.6 percent of total veterans, or 1.8 million women.
JavaScript charts via amCharts.