Layering on the minimony
Long Island couples say 'I do' to additional wedding costs
Dropping tens of thousands of dollars on a wedding has become average for Long Island couples, studies find.
But in the COVID-19 era, many brides and grooms are tacking on an unexpected cost: the minimony.
For Michelle Rock, 30, and Jonathan Pavlica, 30, of Bellerose, that meant spending another $5,000 on a 3-hour wedding at Westbury Manor with only eight guests …
… on top of their previously budgeted $35,000 for a 90-person event at Chateau Briand, set for later this year.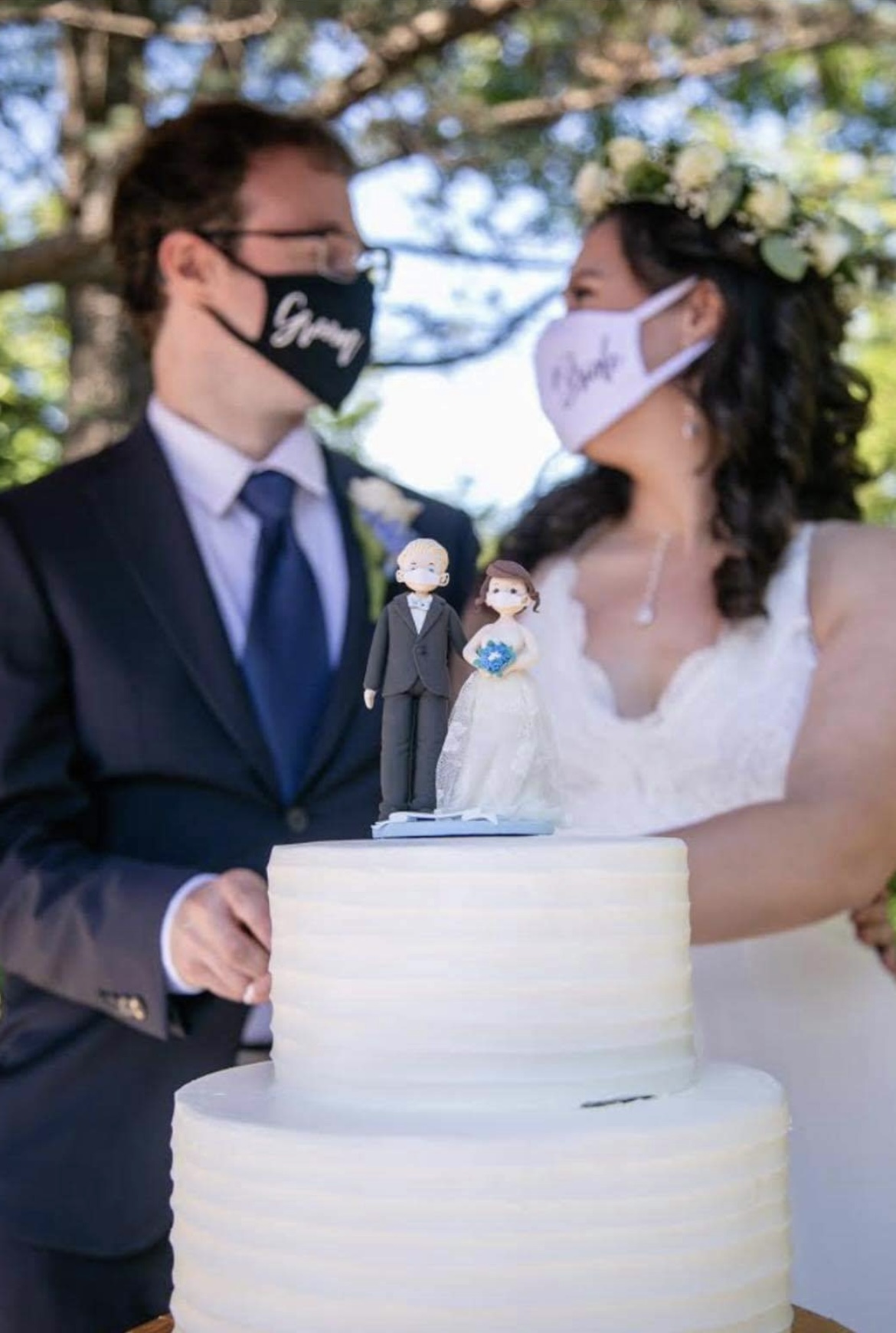 WHAT IS A MINIMONY?



A small, socially distanced wedding commonly held in the months before bigger nuptial events at homes or catering halls. It often includes a ceremony and dinner reception.

TOTAL COST: $2,000 to $10,000+
Most weddings last year, held as minimonies, cost about $19,000, including the venue, dress, and other extras, according to a national survey by The Knot. It might seem like an affordable price drop, but for many local couples, it's a precursor to the traditionally expensive 150-plus guest celebration their wallets are still on the hook for.
IN 2020:
96%


altered their wedding plans

88%


moved forward with their receptions / ceremonies on a smaller scale

80%


had to downsize their guest lists

43%


added a virtual component

35%


chose to move their wedding reception/ceremony outdoors
Think of the minimony as another event the couple now hosts. It's a scaled-down version of a larger event that often features many of the same elements, including notable moments like cutting the cake and the couple's first dance.
Of the couples who moved forward with their wedding ceremony in 2020, 42% hosted a minimony and still plan on holding a larger reception, according to the survey which polled more than 7,600 couples.
Couples dreaming up their nuptials are now seeking estimates from vendors not typically a part of the pre-COVID planning process: tent rentals, backyard caterers, portable dance floors, alcohol, space heaters and more. The exact cost of a minimony varies based on how many guests are in attendance and how much DIY the couple takes on.
And while larger weddings are beginning their slow return, the intimate minimony trend may be here to stay.
"I don't think it's going anywhere anytime soon," says wedding planner Michael Russo, of Cold Spring Harbor. "I could foresee it being around still in 2022. People are going to get a little used to this type of celebration that's more intimate and smaller and enjoyable."
Russo says a minimony can be accomplished for around $5,000, depending on how lavish the couple's desires and number of guests.
"Micro" wedding packages at Lessing's Group venues range in price, for example, from $2,500 for just a ceremony at Bourne Mansion in Oakdale to $8,500 for a four-hour reception for 50 guests at the Heritage Club at Bethpage.
Katerina, 25, and Jack Graham, 28, of Merrick, spent $2,000 on a backyard wedding for 30 guests between the tent ($1,200), alcohol ($300) and food ($350) …and that eventually got canceled and moved to a restaurant where the bill totaled an additional $3,000. They're still planning a wedding next year.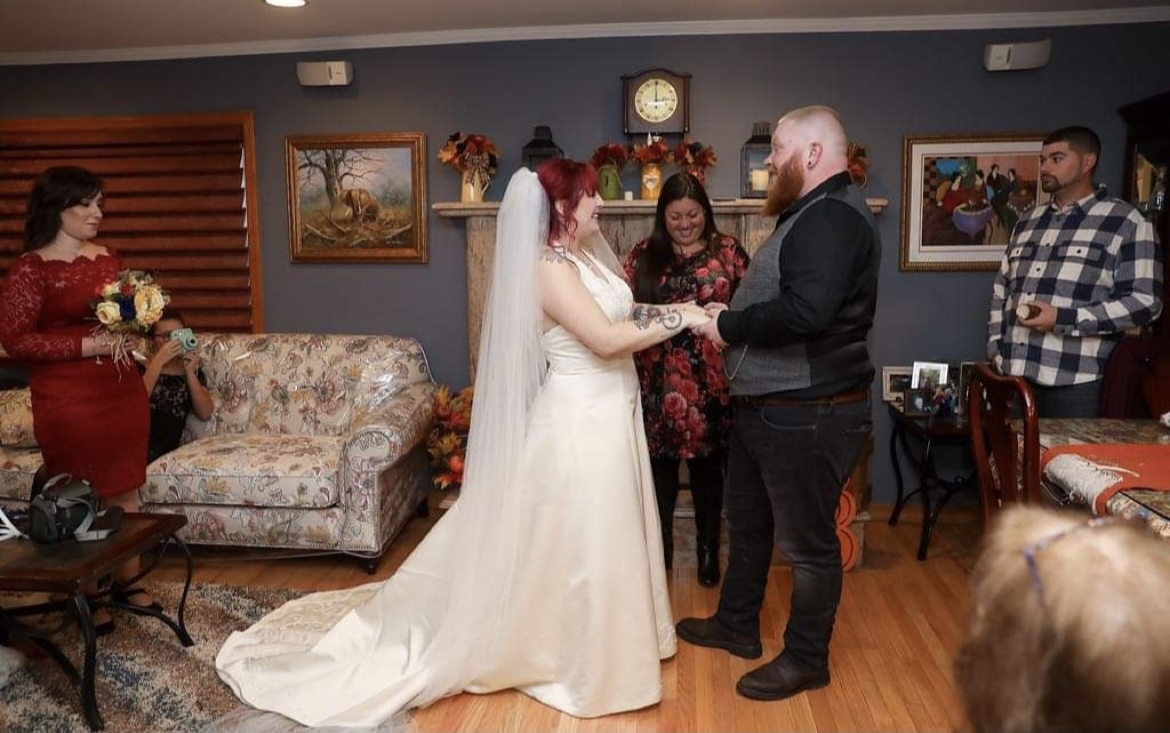 Kat Yetter, 25, and her husband Ryan, 25, held what they're calling their "bonus wedding" on July 24 and managed to only spend an additional $1,500. She purchased a second wedding dress online for $100, cut the guest list down to 10 and celebrated in her grandparents' backyard in Massapequa, no tent rental required.
"It was super simple," Kat says. "I really tried to keep costs down as much as possible knowing we would have a bigger celebration this year."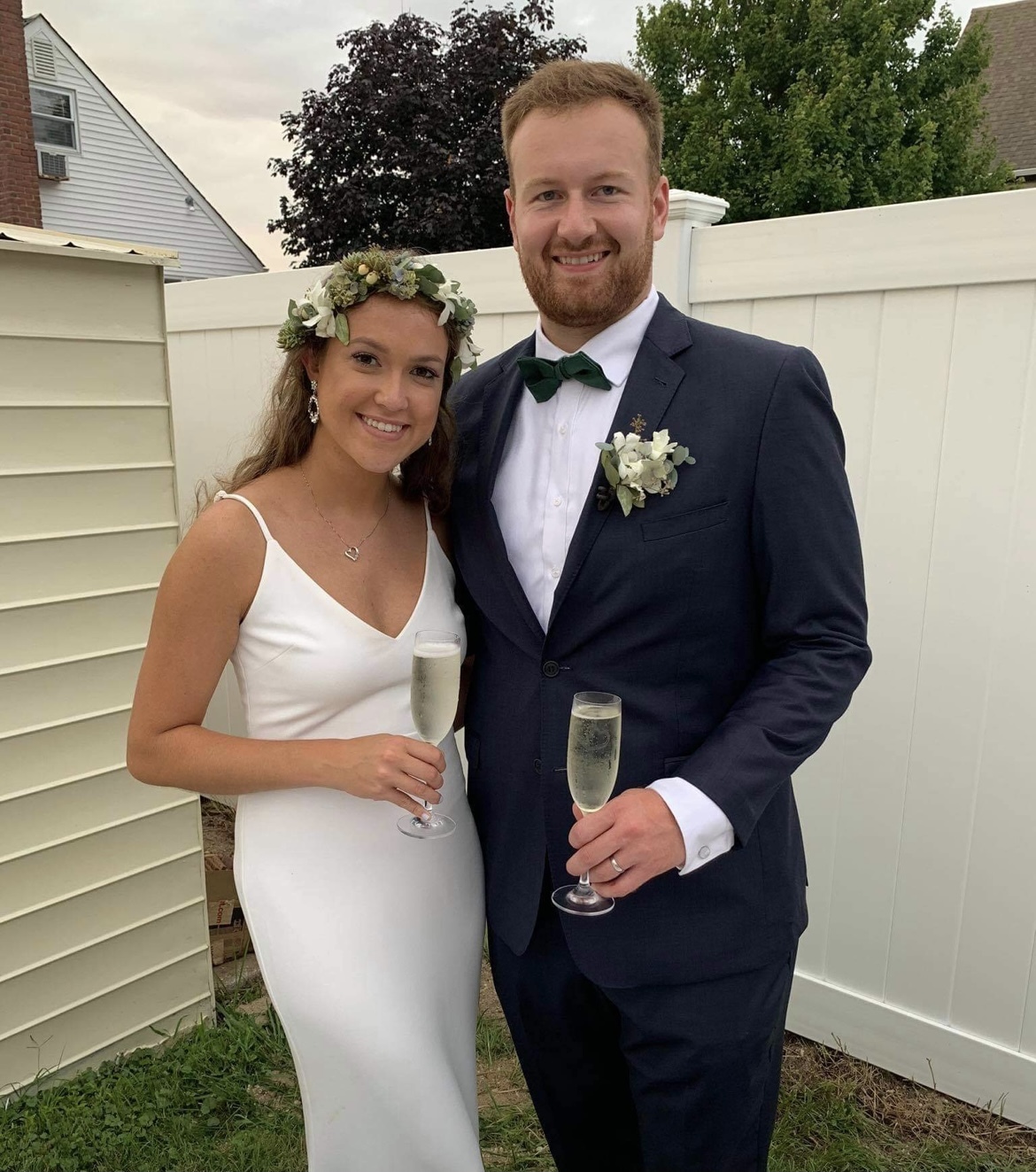 For other couples, the minimony is a welcomed alternative to the larger wedding.
Melissa Butler, 32, and her fiance Richard Cumberland, 48, of Middle Island, are hoping to plan a minimony as their only ceremony for under $5,000 this October.
"A wedding does not have to be 100-plus guests," she says. "A wedding is what you make it."