North Shore University Hospital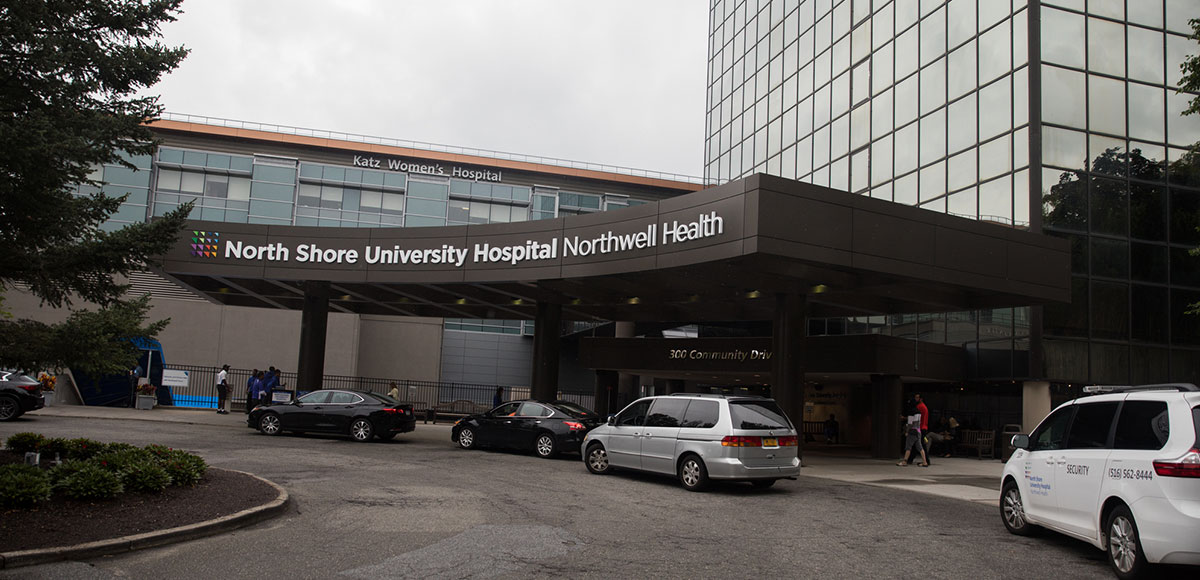 Do you offer private rooms? If so, what is the cost?
Yes, for post-partum at no extra charge.
Do you offer prenatal, sibling or other classes?
At Manhasset, we offer sibling classes. Prenatal classes are provided through the office of Community Health. We provide onsite breast-feeding classes, as well.
What special things do you do for the mother and baby?
North Shore provides room service meals, fresh flowers in the rooms, a beautiful educational book called "New Beginnings," a diaper bag and valet parking at no extra charge the day of discharge.
Do you have an on-site neonatal intensive care unit (NICU)?
Yes. The NICU is able to provide complex, very state of the art neonatal care to the infants as young as 23-24 weeks. They provide care for infants born in the hospital, as well as infants transferred into the institution.
Do you have a labor and delivery room?
Yes, and a newly renovated LDR (Labor and Delivery Recovery), will open later this year.
Are doulas or midwives allowed?
Doulas are allowed. At this time, North Shore does not have midwives.
What kind of security measures do you have in place to make sure the baby is safe?
All visitors must receive a visitor's pass at the front desk. The units are locked and visitors are screened before entering. There is also an infant security system.
Is there a breast-feeding coach and lactation consultant available on-site? Does the hospital support breast- and/or bottle feeding?
There are lactation consultants at the hospital and more than 75 of the RNs are certified breast-feeding counselors, who can provide education and support. The hospital supports breast-feeding, but respects the choice of the mother. North Shore will provide education as to the benefits of breast milk.
Is videotaping/photographing the birth allowed? A photographer for newborns available?
Still photos are permitted, videotaping is not. There is a contract for baby portraits.
What do the rooms look like?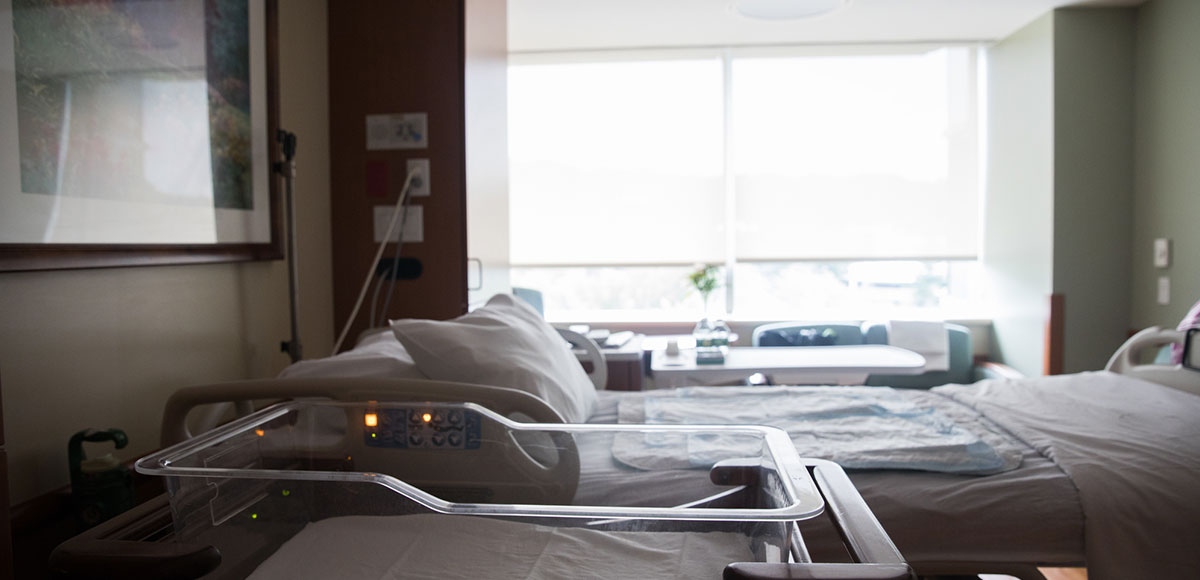 Do you offer anything special for moms during labor (i.e. hydrobath, labor ball, etc.)?
North Shore uses the peanut ball, which helps for a faster delivery during the last part of labor.
Do you offer a hospital tour?
Yes, North Shore provides 10 tour groups a month.
Does the hospital do cord blood banking?
North Shore does not, but families can arrange for private cord blood collections from one of the several companies the hospital has an agreement with. Doctor's offices can provide the information during the pregnancy.
Do you offer any parting swag bags with samples?
The hospital provides diaper bags, which are for educational materials.
Are siblings allowed to visit? Can the spouse sleep in the room?
Siblings can visit, and one support person can sleep over. Children are welcome but can't sleep over.
What are the visiting hours?
Visitors are welcome at any time during a patient's stay.
What's the rate of C-sections at the hospital?
Approximately 36 percent.
What's the rate of breast-feeding mothers?
About 37 percent exclusively breast-feed; 54 percent breast- and bottle-feed.
What is the episiotomy rate?
Approximately 12.5 percent.
Will my baby be able to sleep in the same room as me? Is there a nursery?
The hospital encourages rooming in — the infants are safe – and the front desk of the unit is always manned so they can see who is coming in. In addition, the OB staff has a different colored ID so parents know that he/she is an authorized person to be in the area near their baby.
Average length of a postpartum stay?
The usual stay is two days for a vaginal birth and three days for a C-section delivery.
Does the hospital offer anything new/cutting edge?
The hospital works as a team consisting of nurses, maternal fetal medicine physicians, a cardiologist, neurologist and other medical specialists when a woman has medical issues that could complicate her pregnancy.