Long Island food trucks near you to try this season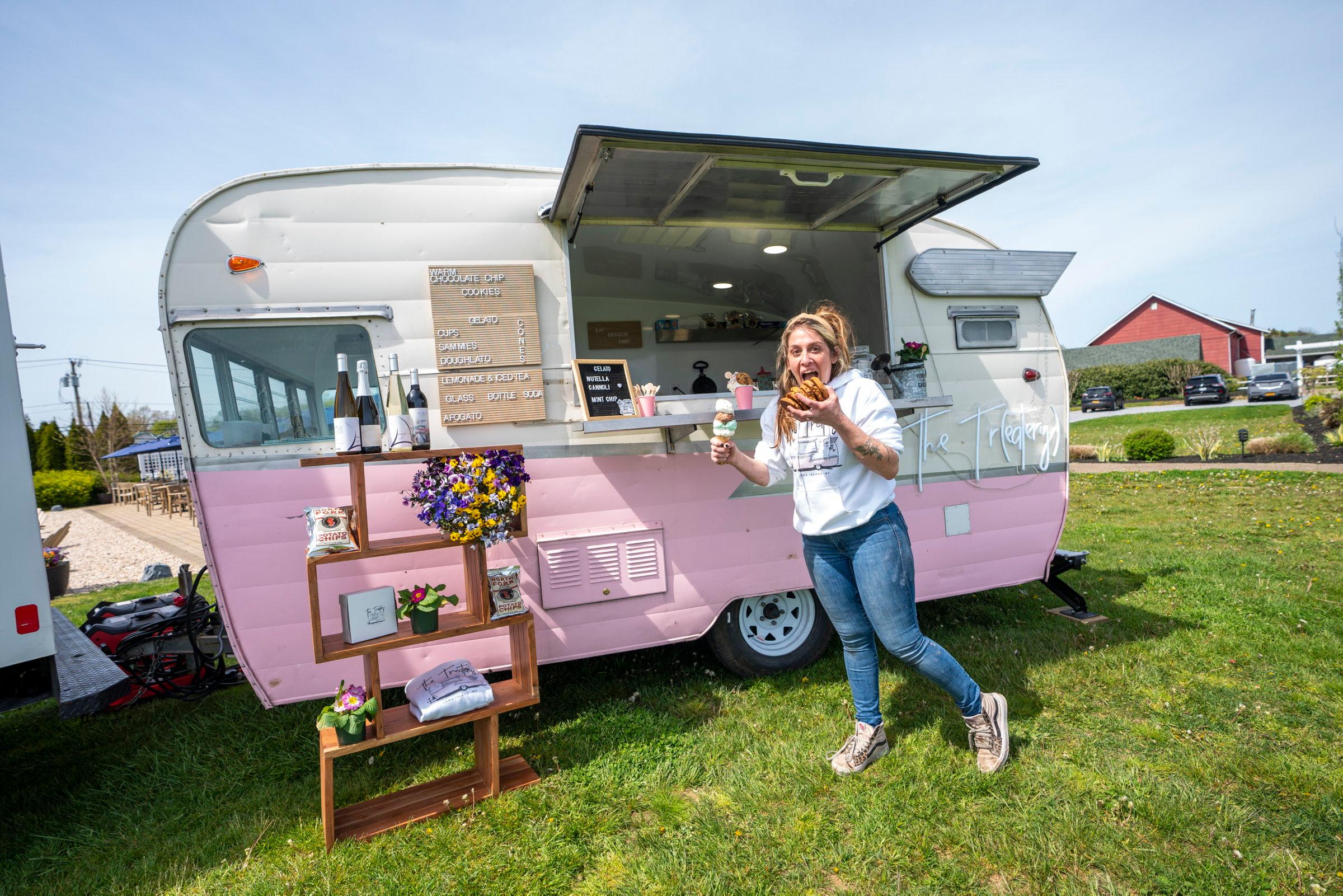 There was a time not long ago when the pinnacle of food-truck cuisine was a hot dog grabbed on a whim from a four-wheeler alongside a desolate stretch of highway. But food trucks have hit the big time on Long Island. You'll find them at beaches, breweries and other places near you. Many act as caterers on wheels, too, able to come to your own backyard party.
The menus go way beyond deli food, offering gelato-stuffed doughnuts, crepes, artisanal burgers, bar-pie pizza, hickory-smoked barbecue, sweet and savory empanadas and, yes, some old-fashioned and tricked out hot dogs, too.
Joining in on the craze are mobile bars available for hire that serve guests beer, wine and cocktails out of customized trailers, vintage cars, redesigned campers and re-invented Airstreams.
Get to know Long Island's most exciting ones.
Do you have a mobile eatery or traveling bar on your radar? Email joann.vaglica@newsday.com and share your favorites.
Producer: Joann Vaglica | Contributing reporter: Erica Marcus | Editor: Alison Bernicker | Design: Matthew Cassella and James Stewart | Development: T.C. McCarthy | Photo editor: Hillary Raskin