'Killer Bees' documentary explores hoop dreams in the Hamptons
The movie uses basketball as a way to explore how Bridgehampton's African-American community is being squeezed out by new development and rising real-estate prices.
In his senior year at Bridgehampton School, Jamari Gant finally decided to try out for its famed basketball team, the Killer Bees. An affable kid who had honed his skills during lunch periods at East Hampton schools before transferring to Bridgehampton's two-story, pre-kindergarten-through-12th-grade school as a freshman, Gant made the cut but then found the pressure was on. Not only would the Killer Bees attempt to defend its state championship title that year — without its star player, who had left the team — but a documentary crew had signed up to film the Bees' 2015-2016 season from start to finish.
"I was like, 'Oh, great — the first time I'm ever going to be playing, and I'm being recorded,' " Gant says. Privately, though, he had more pressing concerns. He and his family — his mother and five siblings — were in the process of being evicted from their home.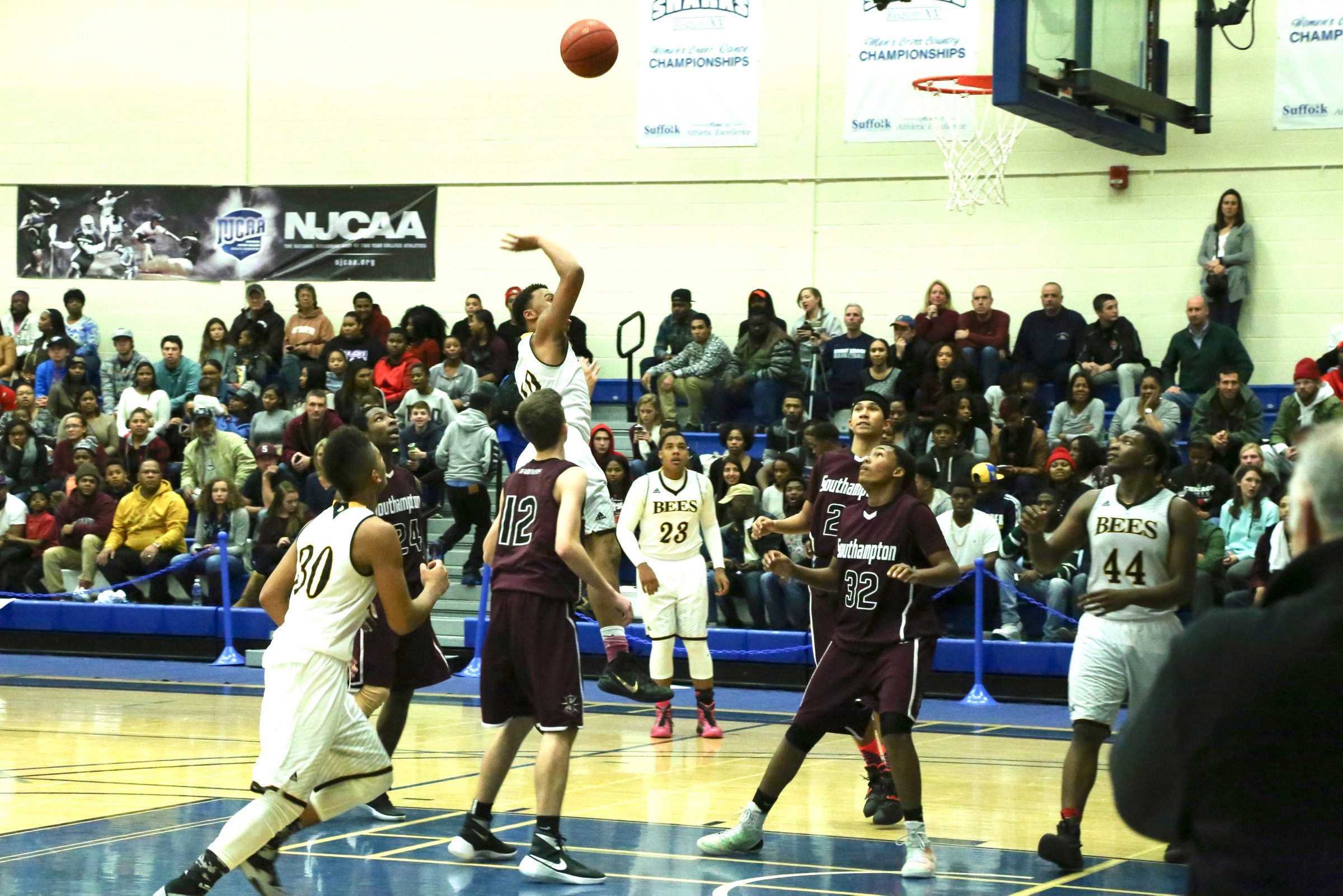 "I just hadn't really told anybody," says Gant, 20. "I just didn't want to bring it upon people to worry about me. So I just worked hard in school and tried to do my best to get good grades."
Gant plays a crucial and perhaps symbolic role in the documentary "Killer Bees," which opens in select theaters July 27 and becomes available on video-on-demand Aug. 7. Written and directed by two Bridgehampton natives, Benjamin and Orson Cummings, "Killer Bees" focuses on a nearly all-black high school team in the Hamptons, a region synonymous with white wealth. Produced partly by Shaquille O'Neal, "Killer Bees" uses basketball as a way to explore how Bridgehampton's black community — one that goes back decades, to the days when black migrants worked Long Island's potato fields — is being squeezed out by new development and rising real estate prices.
"Basketball is one of our ways of speaking out," the school's former basketball coach, Carl Johnson, says today. "We're a little school, probably one of the smaller schools in the state of New York. And we want to show them we can compete on and off the court."
The idea for "Killer Bees" came to the Cummings brothers through an alum of the Bridgehampton School who suggested, via Facebook, that they focus on Coach Johnson as a local institution and part of a disappearing demographic in the Hamptons. That idea appealed to the filmmakers, both in their 40s, who had attended Bridgehampton School in the lower grades (they graduated elsewhere) and still remember it fondly.
Orson credits his "somewhat Bohemian" parents — they were both writers — for sending their Caucasian kids to a mostly black school. "They felt we might learn something being around a minority group in our formative years," Orson says. "We were the minority, and nobody seemed to care that much."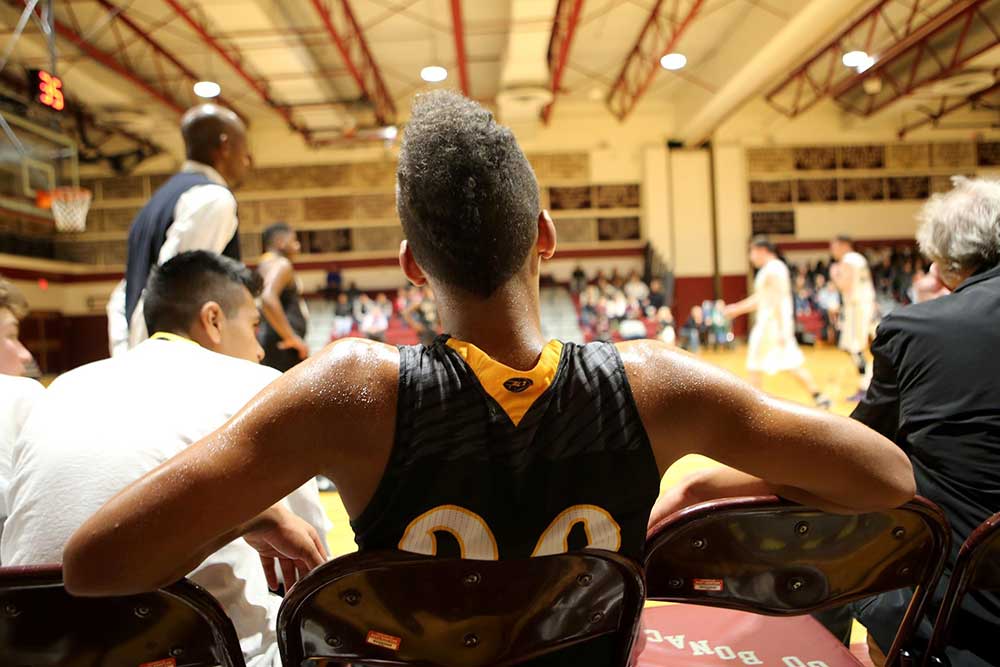 In the summer of 2015, the brothers met for lunch with Johnson at Bridgehampton Candy Kitchen, a traditional hangout for generations of local students. There, they learned that the Killer Bees' star player, Charles Manning, had switched schools to Long Island Lutheran (a defection that Johnson says stings a little even today). More importantly, the brothers learned that Johnson felt, as they did, that the film should address larger issues of race, income inequality and gentrification in Bridgehampton.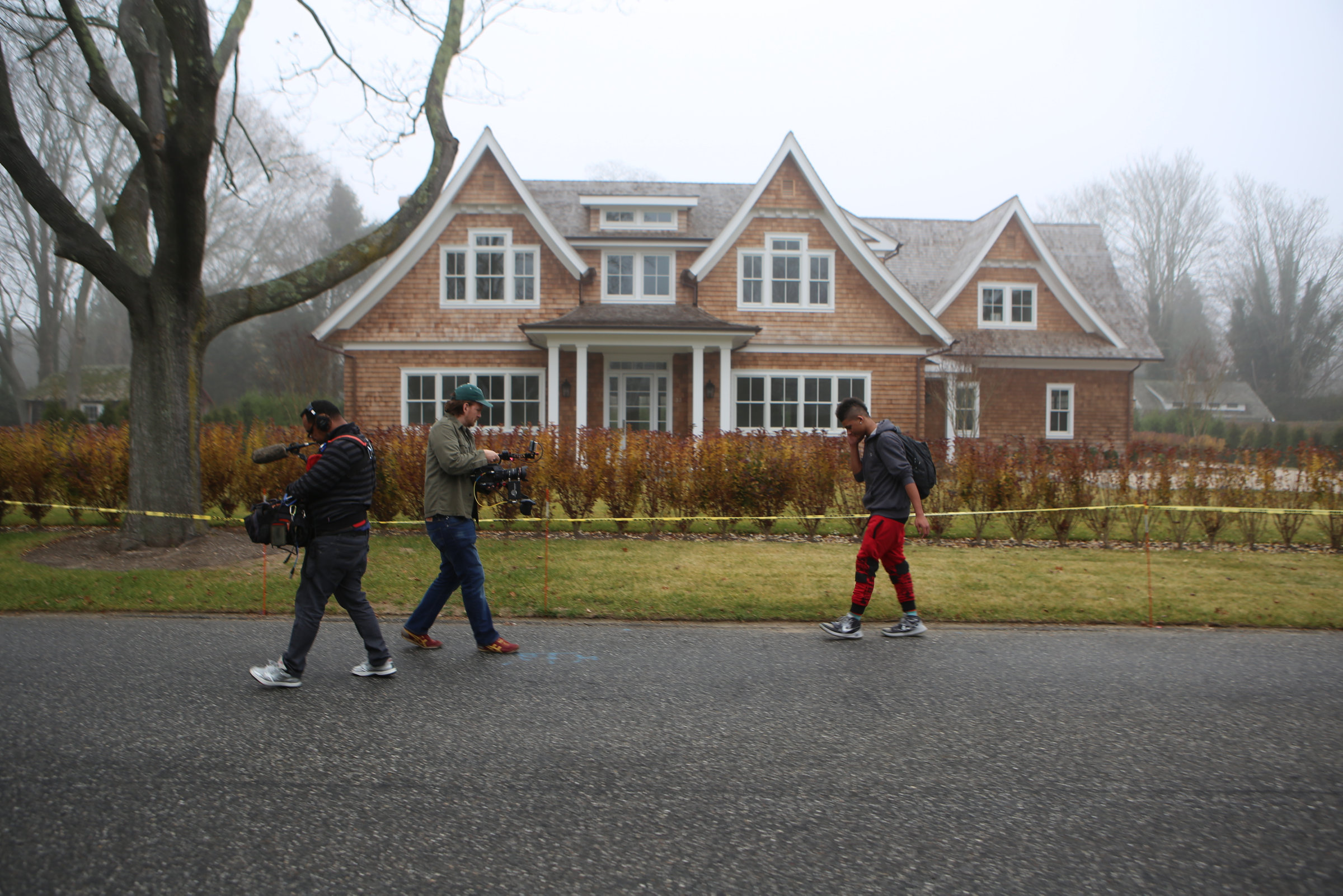 "Carl came and said he had one condition, that he wanted it to be about more than basketball," Orson recalls. "He said there were all these things he wanted to talk about."
For help producing the film, Orson turned to a man he knew primarily as a tennis partner in the Hamptons: Glenn Fuhrman, a Rockville Centre native and co-founder of MSD Capital, an investment firm that handles the capital of tech mogul Michael Dell. Furman then got in touch with O'Neal, with whom he had worked on a nonprofit project several years ago.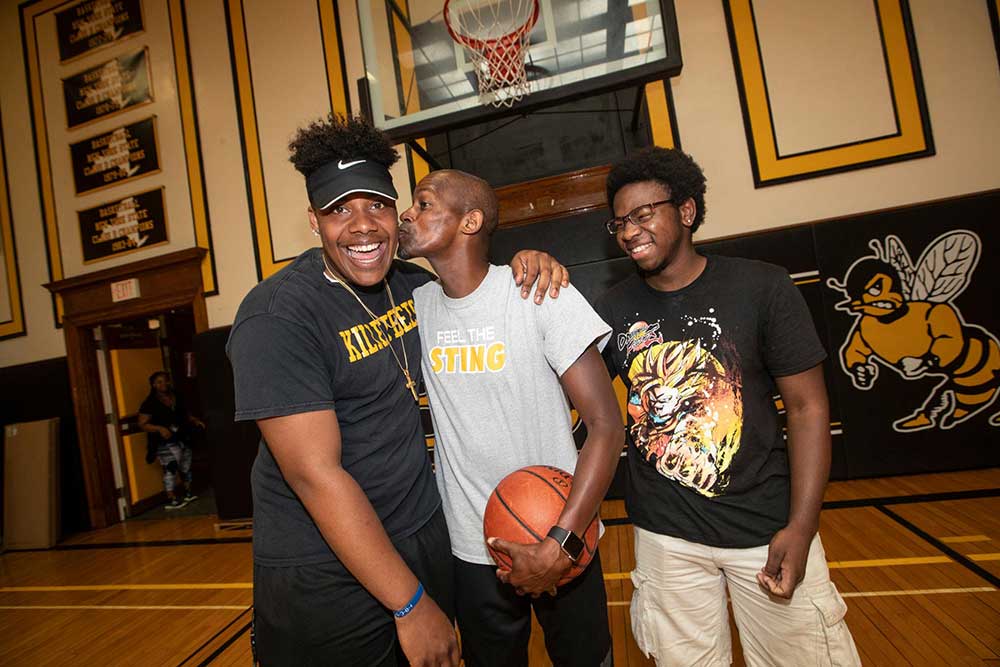 "I called him and asked if he would be involved, and he just instantly said yes," says Fuhrman. "That was an exciting moment because he obviously has a lot of requests on his time… We were excited that this was something he felt good enough about to align himself with."
Although "Killer Bees" tackles a number of larger issues about race and income inequality, what emerges most powerfully is the role Johnson plays in the lives of his young athletes. Johnson was once a hotshot player at Bridgehampton himself, known by his mysterious nickname, Pujack. As a number of people testify in the film, Johnson seemed destined for the NBA — but a dispute with a friend led to a shooting incident that damaged Johnson's right arm and ended his hopes for the pros.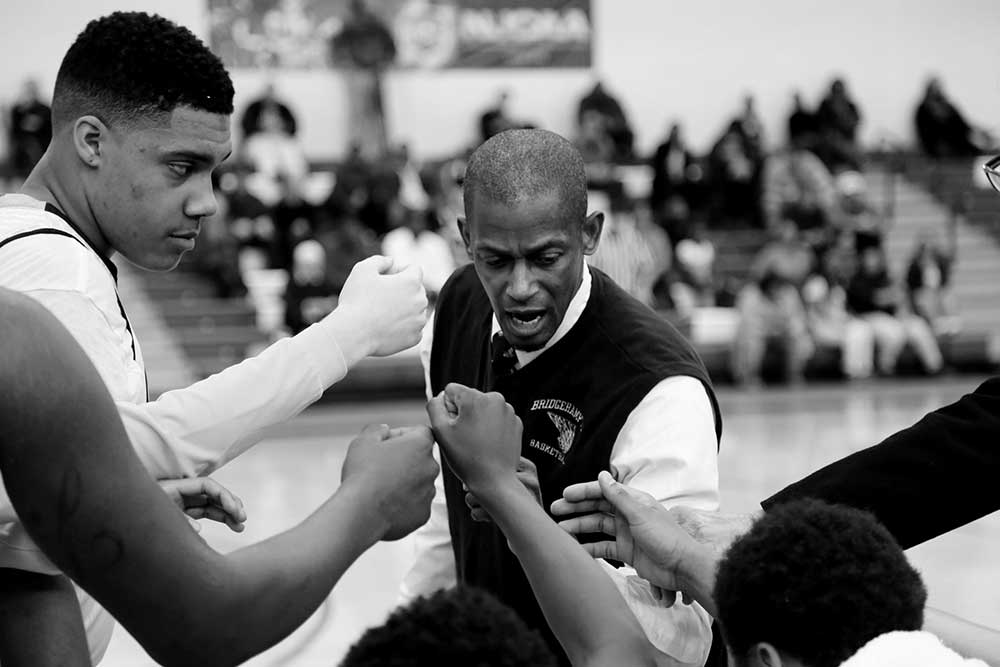 "He flew in an orbit that was mythical," says Benjamin Cummings. "I remember the day he got shot, even though I was just in grade school. The whole school was traumatized."
After college, Johnson took the coaching job at Bridgehampton thinking it would be a short-term gig. "I told myself I was never going to coach any of my former players' kids," he says, though that's exactly what happened. "I guess I overstayed my years."
For that, many young basketball players have been grateful. Elijah Jackson, 20, a former player who appears in the film, calls Johnson a father-figure whose best qualities were a strict sense of discipline, an infectious love of the game and, occasionally, a soft touch. When Jackson needed a late-night ride home from a friend's house, he recalls, Johnson would be the one to pick him up. "I'm not calling my parents to come and get me," Jackson says with a smile. "Like, I'm calling Carl. He was always there."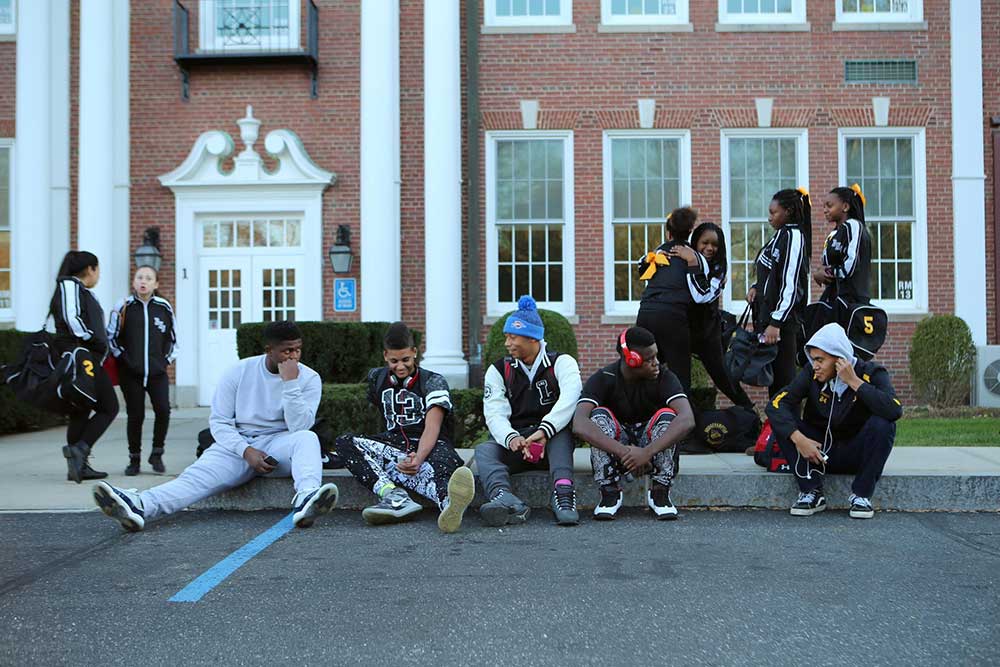 Jackson's teammate Gant credits Johnson with helping him through a tough year of borderline homelessness. "Coach Johnson was always like, 'If there's anything wrong, or you need someone to talk to, always come to me,'" Gant says. "He was like a father to me. I never had a father." (Gant, now studying computer science at SUNY Fredonia, currently has no home to come back to; his family lives in a shelter. Gant says he is spending this summer at the house of another Bridgehampton teacher.)
Johnson retired in 2017 and now serves as an aide at the Bridgehampton School, but seems unable to stop coaching. Former players still call him "coach" on the street, he says. He's trying to chase down two recent graduates to coax them into a "sit-down" and find out why they've stopped attending college. And the younger students at Bridgehampton, he says, seem to have claimed him as their own.
"These little kids in the lower grades were like, 'OK, now that you're not coaching the big boys anymore, you're our coach now,'" Johnson says. This past winter, he began volunteer-coaching fifth and sixth graders. "It was fun," he says. "That's what my job is, to help that grassroots grow."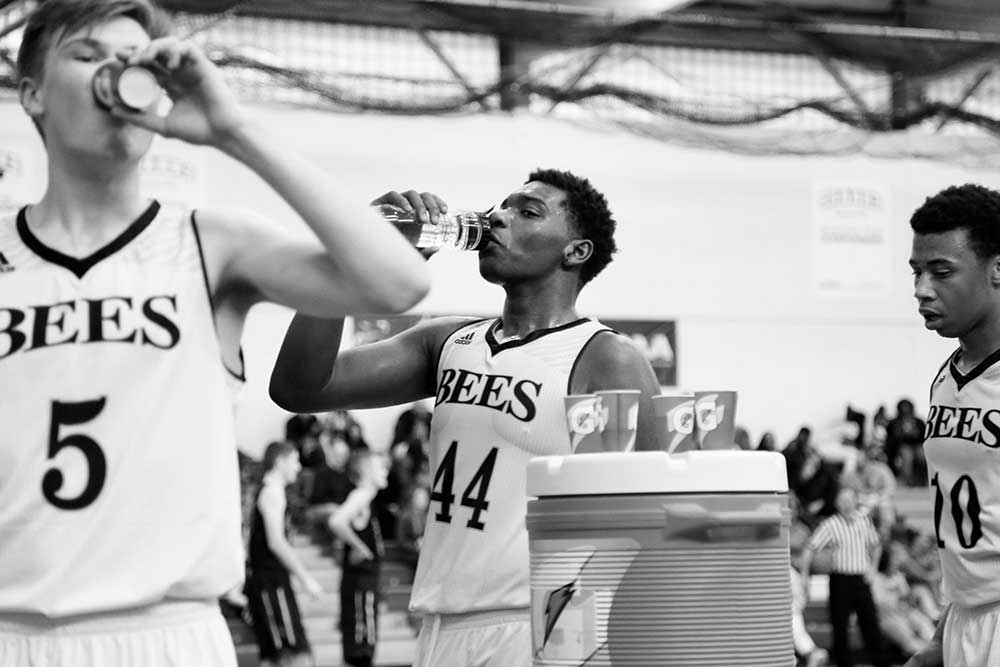 WHEN | WHERE At Cinema Village, 22 E. 12th St., Manhattan. Showtimes daily at 1:10, 3:10, 5:10, 7:10 and 9:10 p.m. Tickets are $12. Call 212-924-3363 or go to cinemavillage.com. Available Aug. 7 via video-on-demand.