Welcome to Newsday's Daily Alexa Briefing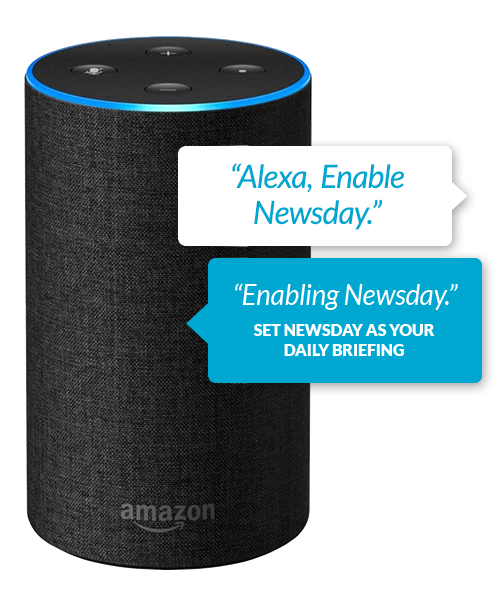 Meet Newsday's Rachel Weiss and Ned Colby, hosts of our daily Alexa briefing. Give them a few minutes and they'll give you the Long Island stories you need to start your day, Monday to Friday beginning at 5 a.m.
Listen Here
How to install
If you liked our briefing, it's easy to install on your device. Here's how:
Ask Alexa
Just go to your device and say, "Alexa, enable Newsday." You will hear a message from Alexa confirming that you're set up.
Using your Alexa app
1. Open the Alexa app on your mobile device.
2. From the menu, go to Skills, then search for Newsday.
3. Press the enable button.